Torrey DeVitto and her Classic Style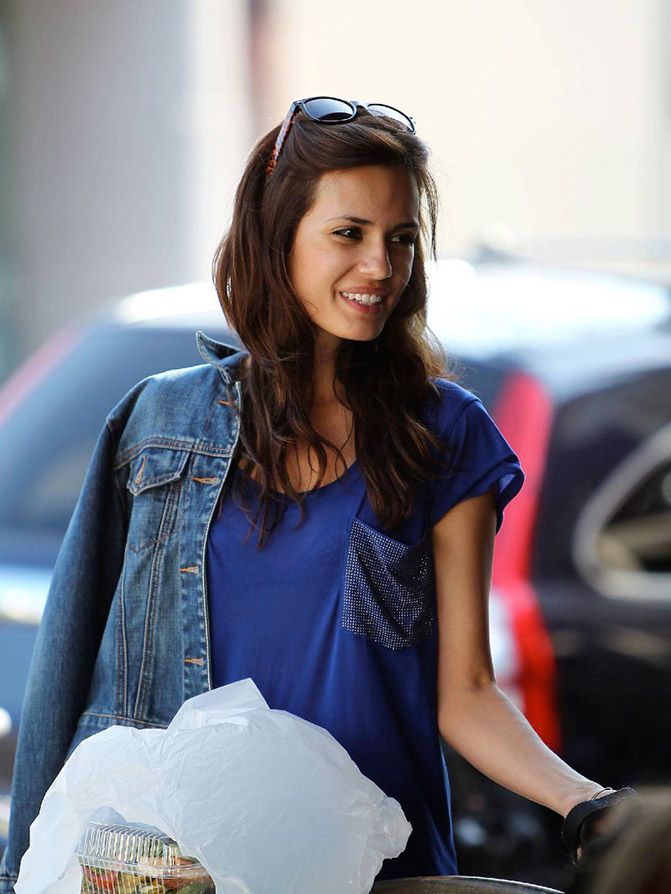 Some of you may know Torrey DeVitto as the mean older sister, Melissa Hastings, on Pretty Little Liars. (Poor Spencer!) Or Crazy Nanny Carrie on One Tree Hill anyone? Others of you may know her from the short stinted series: Beautiful People. And most of you know her as Paul Wesley's wife. Yes, she was married to a Vampire for just a little while. Unfortunately, in recent news, the two have called it splitsville. :( Wonder what happened there?
Anyway, I wanted to devote today's post to 29-year-old Torrey DeVitto and her chic sense of style. Simple and effortless; it's just right. Torrey seems to have as much of an affinity for skinny jeans as I do. I like how she opts to pair them with ballet flats or classic Superga style sneakers most of the time. She sticks to denim jackets, scarves, hats and classic handbags by Chanel and Coach for accessorizing. Black seems to be her favorite handbag color. (Mine too!)
What do you think of Torrey DeVitto's style?