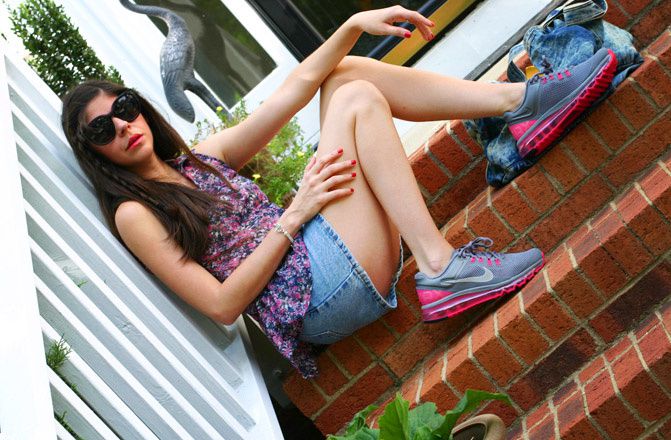 TARGET Floral Peplum Blouse
BONGO Denim Skirt
NIKE Air Max 2013
VINTAGE Denim Bag
CELINE Sunglasses

It's already August? Wow! In no time it will be September. Which of course I can't wait for:
New York Fashion Week and my Birthday on the 17th. Yay!

In other news, I've taken the challenge to work sneakers back into some of my outfits. When I was in high school, I remember being obsessed with sneakers. I had Adidas, Converse and Nike all neatly lined up in my closet. So it's kind of exciting to see how sneaker companies have revamped their design throughout the years. Now, offering us more streamlined looks, pops of fun color (really loving all the neon lately!) And, new advances in comfort as well as performance. I decided to start my challenge with these spankin' new grey and neon pink Nike Air Max.
Something else that's new? The braid in my hair... :)

What do you think about my look of the day? I think Emily Fields inspired me. :)