INSPIRED BY OLD HOLLYWOOD ACTRESSES
Lizabeth Virginia Scott was an American actress, known for her "smoky voice" and being "the most beautiful face of film noir during the 1940s and 1950s".
Born: September 29, 1922
Star sign: Libra
Gene Eliza Tierney was an American film and stage actress. Acclaimed as a great beauty, she became established as a leading lady. She was terribly insecure of her overbite (which is why she tended to pose for pictures without smiling) while most of Hollywood found it to be her most adorable trait!
Born: November 19, 1920
Star sign: Scorpio
Julie Adams was an American actress, billed as Julia Adams toward the beginning of her career, primarily known for her numerous television guest roles. She starred in Creature from the Black Lagoon.
Born: October 17, 1926
Star sign: Libra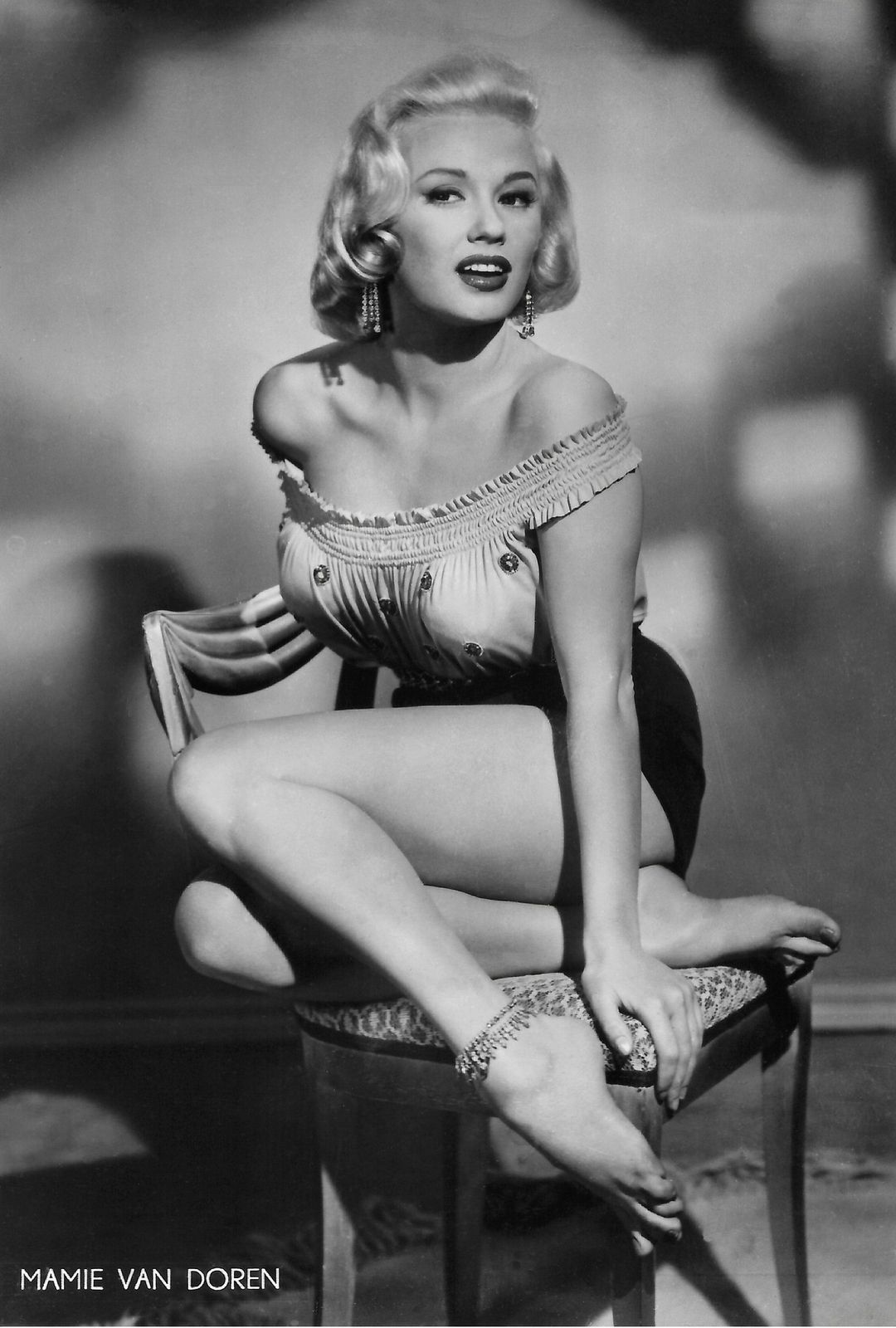 Mamie Van Doren is an American actress, model and singer. She is perhaps best remembered for the rock 'n' roll, juvenile delinquency exploitation movie Untamed Youth. She also starred in the provocative thriller Guns, Girls and Gangsters, 1959.
Born: February 6, 1931
Star sign: Aquarius
Yvonne De Carlo was a Canadian-American actress, dancer, and singer. A brunette with blue-grey eyes, she became an internationally famous Hollywood film star in the 1940s and 1950s, made several recordings, and later acted on television (Lily Munster, to name one) and on stage.
Born: September 1, 1922
Star sign: Virgo
Cleo Moore was an American actress, usually featured in the role of a blonde bombshell in Hollywood films of the 1950s. She also became a well-known pin-up girl. Although she never obtained true film stardom, Moore has become a cult fan favorite, with several of her films being considered cult classics.
Born: October 31, 1924
Star sign: Scorpio
Beverly Michaels was an American B-movie actress and cheesecake model of the 1950s.
Born: December 28, 1928
Star sign: Capricorn
Audrey Hepburn was a British actress and humanitarian. Recognized as a film and fashion icon, she was ranked by the American Film Institute as the third-greatest female screen legend in Golden Age Hollywood, and was inducted into the International Best Dressed List Hall of Fame.
Born: May 4, 1929
Star sign: Taurus