EASY HEALTHY DINNER RECIPE IDEAS
I love watching videos of people preparing dishes on youtube. I'm a visual person, so seeing it, makes it all the easier. Today I share with you, 2 recipes that are fun, delicious go-to's of mine.
Both recipes come from 2 very inspiring girls I follow religiously on both youtube and instagram. They offer many healthy recipe ideas and many vegan options, too! ;)
BONE APPLE TEETH. ;)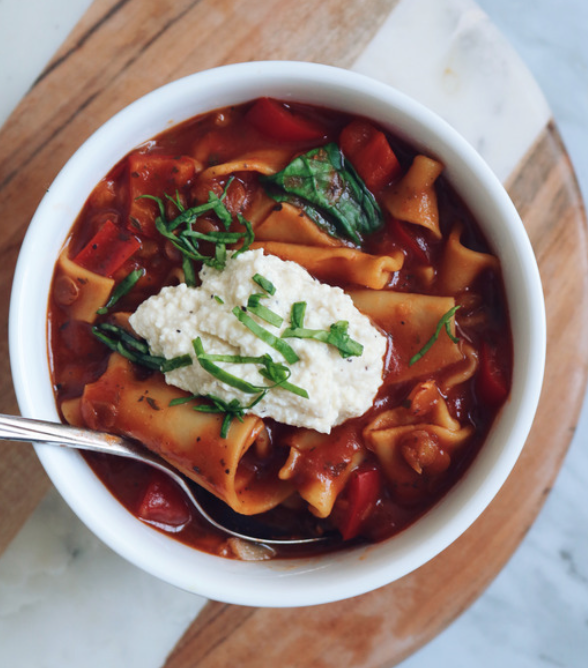 LASAGNA SOUP by it's Liv B!

1 1/2 cups pasta sauce (make sure you get one with spices, garlic etc added- or be sure to add your own!)
2 cups vegetable stock
1/4 cup dry lentils
2 cups chopped vegetables
4 lasagna noodles, broken up
Simmer until pasta and lentils are cooked and soup is thicker.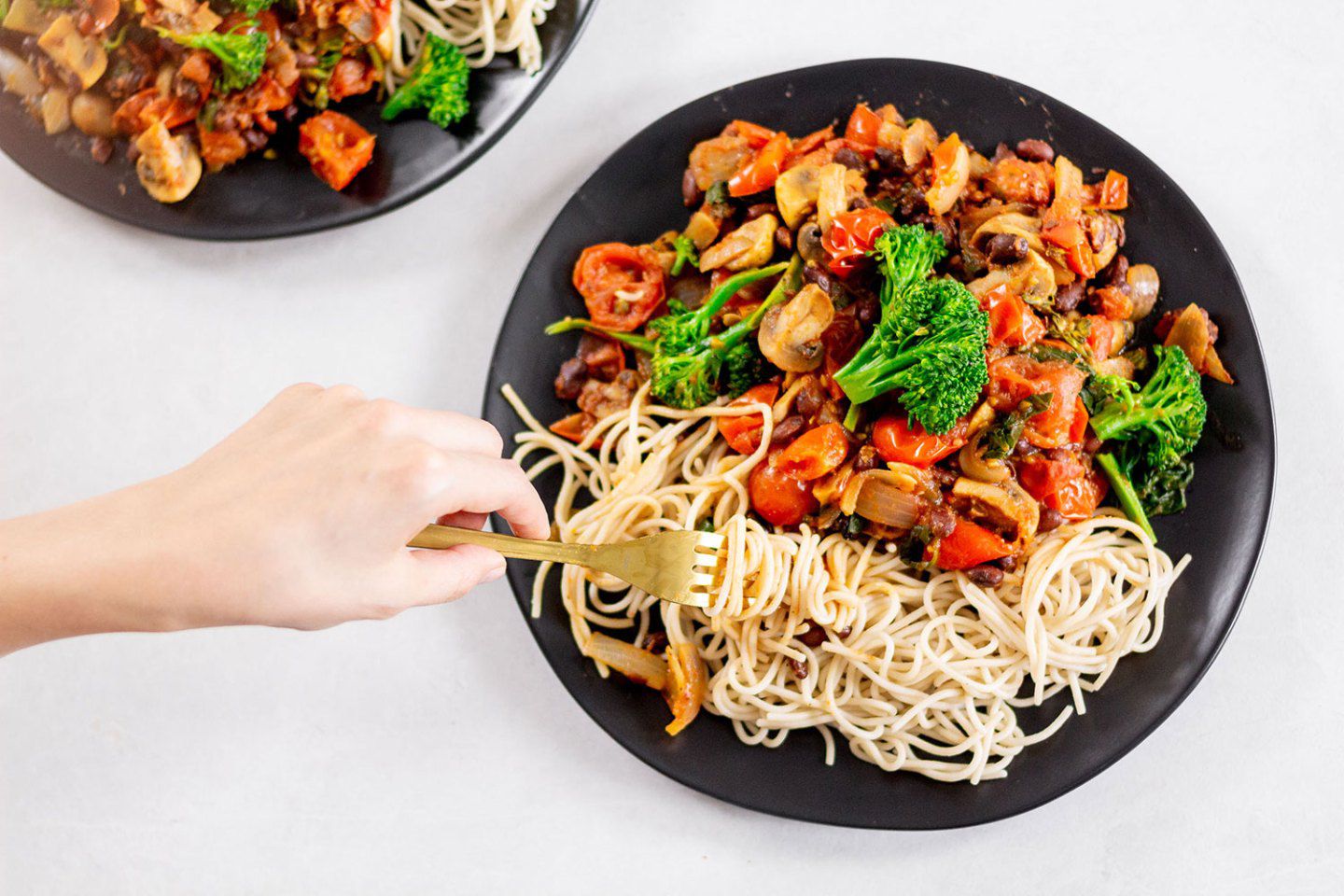 Black Bean Veggie Spaghetti by Liezl Jayne!
INGREDIENTS:
-1 cup cooked black beans (about 172g)
-2 cups cooked *brown rice
-spaghetti (114g dry)
-2 cups cherry tomatoes
-300g mushrooms
-200g broccoli
-A big handful fresh baby spinach
-1/2 small/medium onion
-2 tablespoons tomato paste
-Lemon/lime juice
-1 teaspoon onion powder
-2 teaspoons oregano
-Sea salt and pepper
(SERVES 2/ROUGHLY 400 CAL PER SERVING)