ON TREND - FANNY PACKS !?
I still remember the July 2001 episode of Sex and the City when Carrie Bradshaw walked into Aidan's bar wearing a fanny pack. And not just any old fanny pack. A gucci belt bag.
I remembered thinking... how did Carrie make something so 'nerdy' look so cool. And right then and there... I like to think, is when Sarah Jessica Parker single handedly brought belt bags back into fashion.
With a little help from Patricia Field, of course; the show's extraordinary stylist.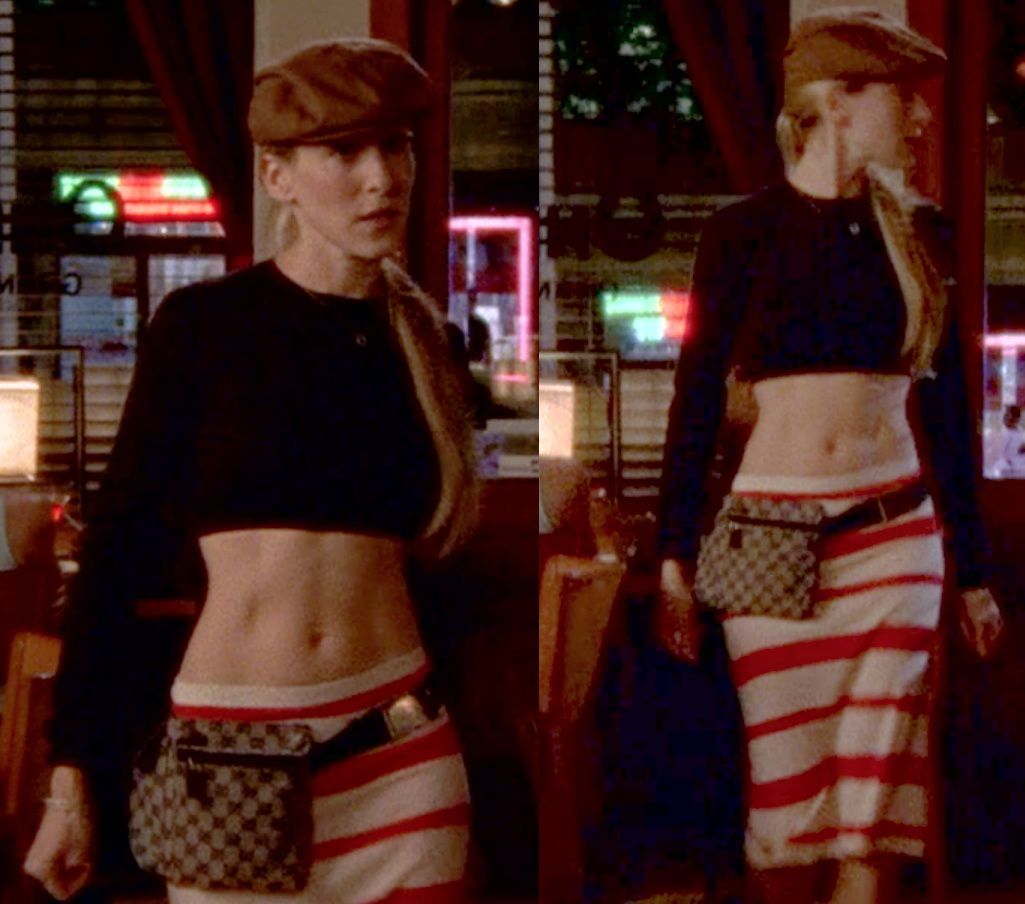 Today's post encompasses a few different ways to incorporate the no-longer-nerdy trend into your everyday wardrobe. Be it casual, warmer weather, cooler weather or corporate; belt bags are back and they can look mighty chic with just about any look.
One of the ways the fanny pack got a revamp was the new name: belt bag. The other is how you choose to wear it. There are many options to choose from, I'm sure, but the most common is slightly on the hip (mid center) just draws attention to your stomach. And unless, you're Britney Spears with a toned tummy circa early 2000's nobody wants attention quite there. Placing it on your hip distracts and adds a bit of edge to your look. Another tip is wearing it cross body over one arm. Looks great with athleisure looks to the gym, outdoor festivals or simply running the occasional errand.
And let's talk about celebrating the bonus of being hands free. This is great for moms, teens and everyone in between. You just clip it on, store your belongings and you are free to go. Also, men can easily jump on board with this trend too. Just wear it cross body and it's instantly chic.
I've taken the liberty of linking a few stylish (and affordable) options below. Start channeling your inner eighties child again. This time... make it fashion! ;)