Four Brilliant Reasons to Wear a Wig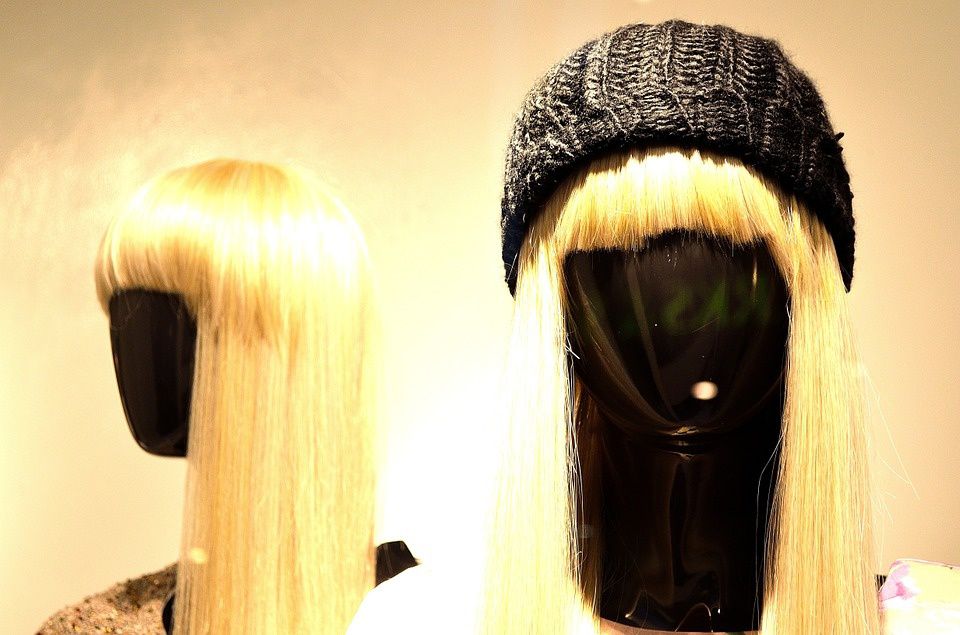 Nothing can make you look as glamorous as fast as a well-fitted wig. Believe it or not, wigs are not just for cosplays or other special occasions. Maybe you're even thinking of less ingenious uses for it like hair for mannequins and such. Well, friend, you are missing much if you think wigs are just for these purposes.
There are more reasons to wear a wig on a regular basis than you realize. Whether you do it for style or convenience, wearing wigs can provide many benefits. Below are just a few reasons to go and browse the stores for a wig that catches your attention. Before you know it, you will be walking the streets with perfect hair and full of confidence.
Change Your Style Whenever You Want
Wigs are very useful if you want to try a particular hairstyle but don't want to compromise your hair just yet. They're the perfect test drives. And with an ample collection of wigs, you can easily switch from one style to the next—short and long, brown or red or platinum. You can do anything you want with any style. This is the convenience wigs can provide. The great thing is your natural hair won't get damaged from chemicals, hair products, and hair tools that you normally would use when trying to achieve different hairstyles.
Save Time
It's a busy, fast-paced world. Adults have a lot on their plates such as work and even children. Yet society expects beauty and flawlessness amid all this, and so a lot of effort and money goes into styling hair. It may even take years for some people to perfect a particular style and look that's unique to them.
To give you a picture, imagine using a hair dryer for five to seven minutes, depending on the length and volume of your hair. Next, you plug in the hair straightener or curler and work on today's hairstyle for ten to fifteen minutes—again, depending on the length of your hair and, well, your styling skills. The end of this routine is most probably a styling oil or mousse to keep your hairstyle intact throughout the day.
Now, how much of your precious time did that single morning routine eat? Wearing wigs can save you all the trouble of styling your hair in the morning before going to work or on occasions. You get a salon-like hairstyle within moments, and none will be the wiser.
Protect Your Natural Hair
Anything can damage your hair. Certain beauty practices can be harmful in the long run. Are you using curling irons, straighteners, and blow-dryers? Do you put hair spray, mousse, root lifters, or heat protectors on your hair? Well, all those can add damage to your natural hair, but there's a way to lessen that.
When you wear a wig, you can strategically avoid all those products. If you have damaged hair, human-hair wigs can help your hair get a break from all those stressors. Aside from letting your hair regrow and become stronger, wearing a wig can also protect your hair from bad weather such as heavy wind and rain or from harsh elements such as dry air.
Disguise Your Thinning Hair
You don't want to think about it, but everybody is susceptible to hair loss, and it has become more common among women. Hair is more than just aesthetics for some people; it's a source of confidence. So when signs of hair loss become apparent, it takes a toll on their self-esteem. With the help of a good doctor, medication, and healthy lifestyle, it is possible for you to grow your hair back to its healthy state. While treating thinning hair to regrow once more, you can disguise it with a beautiful and natural-looking wig. With the help of wigs, you can go out and experience life with self-assurance.
The only way to really know the advantages of wearing a wig is to experience its wonders. It's up to you whether to go for synthetic hair or natural hair. Wigs being low-maintenance in nature is highly appealing to the busy folk of today. It's important to note, though, that wigs need to be conditioned and styled the same way natural hair—only not as often or as expensive.
The ultimate effect of wearing a wig is that it can build confidence in you. If you want to make sure that you will have perfect hair all day, then the best way to go is to wear a wig. Since most wigs are prestyled and ready to wear, all you have to do is to put them on.