3 Wearable Art Ideas You Can Sell Online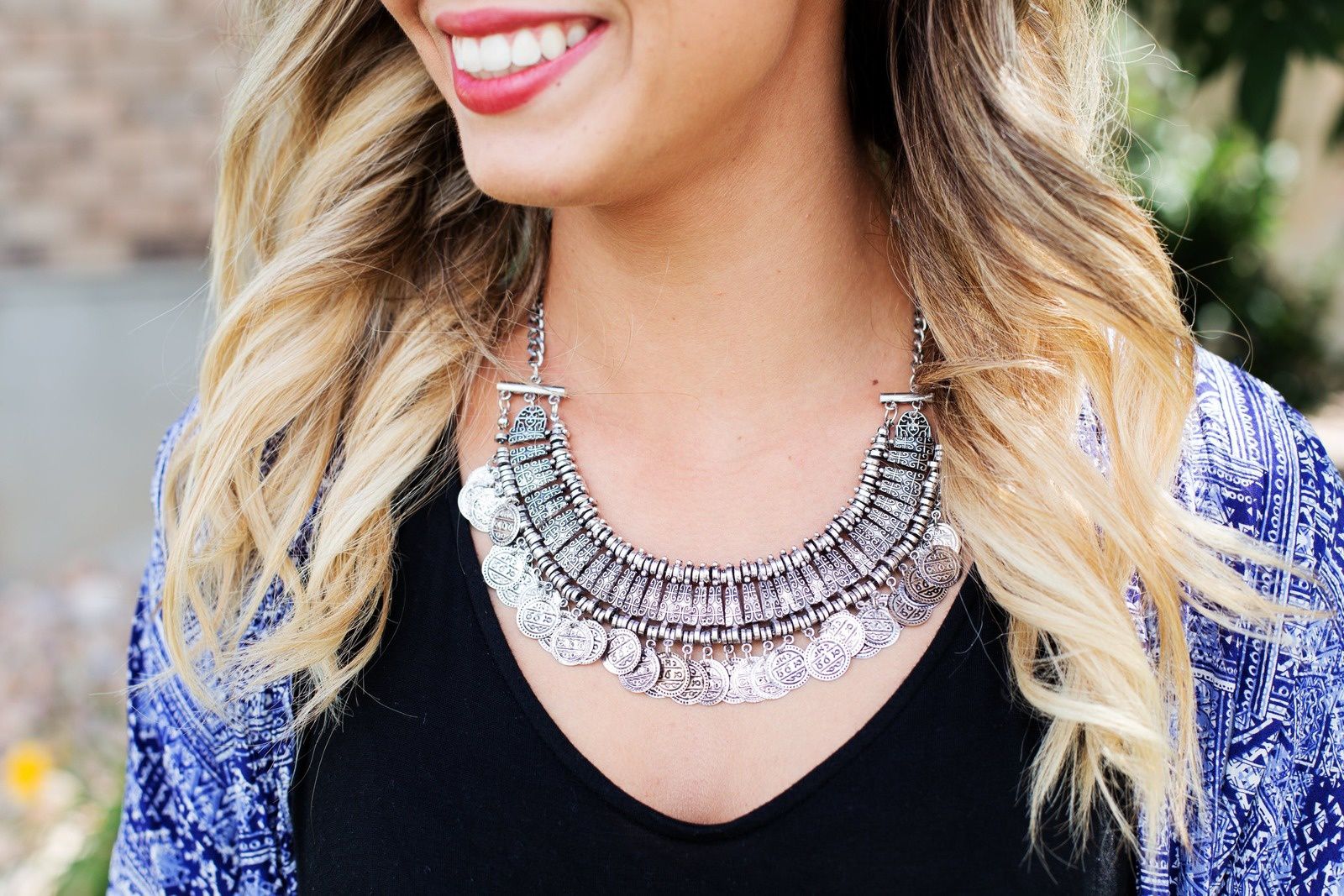 In the time of mass-produced clothing, wearable art is an act of defiance against mainstream fashion. Wearable art, or art to wear, is a deeply personal piece of expressive art and a statement of its own. It combines the creator's own unique aesthetic and artistic skills.
Inspiration for wearable art can be found everywhere and is usually rooted in the artist's own experiences and perspectives. It can be from history, life, art, love, and more. There are many forms of wearable art ideas, and if you happen to be interested in art, it can be a lucrative trade for you.
Here are some ideas on what you can sell.
Craft Jewelry
Not everyone can afford precious metals and stones, and that is why inexpensive craft jewelry exists. Traditional jewelry designs are set to look the same way to showcase what it must, whether they are diamonds, pearls, rubies or sapphires. The rules for craft jewelry are much more lax, and artists take advantage of this by making one-of-a-kind creations that attract a niche following.
When it comes to wearable art, pricing can be kind of an issue. Since craft jewelry is not usually made with the usual materials, it should cost less than the real pieces of bling do. As the maker, it is your discretion
how much you want to charge per piece.
The price can be increased or lowered at your own whim or depending on the demand. If you want to set a base price, consider how many hours it took you to make the piece and what kind of materials were used. Undervaluing your work can often happen in nontraditional avenues such as this one, so it's best to ask for advice from others who are more experienced.
Digital Art
If you happen to be good at digital art and normal commissions are few and far in between, have you considered printing your creations on shirts, mugs, and other merch? If not, then you should. There are dedicated websites to help you in the business of making your art both wearable and lucrative.
It helps if you have a following on social media, where your fans can buy from your own store. Your online website can be an online gallery of the works you've created and you can make merchandise based on orders. Take a look at this article to learn more about it.
If you're more comfortable in traditional art using actual pen and paper, there's no problem with it. You can either commission someone to digitize your creations or take digital art classes as an artist. It can be an excellent opportunity to widen your creative scope.
Trashion (Trash Fashion)
The fashion industry is one of the biggest offenders when it comes to pollution production. After all, making garments takes a lot of resources. The problem mounts with the trend of fast fashion, in which a lot of clothes are made in a small amount of time to keep up with the demand. A lot of people in the eco-conscious crowd are pushing for sustainable fashion, which encourages supporting brands that use ethically sourced materials.
Trashion is another type of sustainable fashion as it repurposes objects for clothes and accessories. The technology today has made great strides in spreading the word about trashion. As an eco warrior yourself, you can be part of the solution and make a profit when you sell your trashion pieces online.
Where to Sell
Back in the day, peddling goods on the street was the only way to get your wares seen. It was tiring, and the probability of making a sale was limited. Thanks to the power of the internet and technology, today you can easily sell things online, including your very own wearable art.
There are dedicated websites and platforms where you can showcase the items you want to sell. The payment system is mostly streamlined, so you directly get the funds in your bank account.
What other wearable art ideas do you think should be sold online? Share your thoughts below.