Tips for Choosing the Right Footwear for Your Lifestyle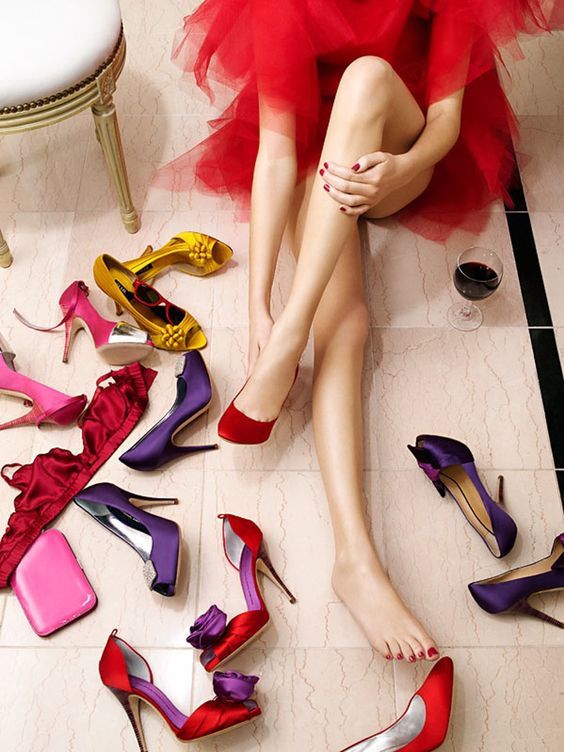 If there is one thing which most people can say, it would be that choosing the right shoes for the occasion is one of the most difficult tasks they've ever had to deal with. Not only is it sometimes hard to find the shoes you want in your size, but when you get them home they just don't wear as you had envisioned. Either they don't match the outfit you want to wear them with or they just don't 'look right' on you. Here are a few tips for choosing the right footwear for your lifestyle.
Pay Careful Attention to Comfort
Before any other consideration, remember that comfort is a prime consideration. Nothing ruins a special day quite as much as having shoes on that cause pain with each step you take. Some people have high insteps; other people have flat feet. Some feet are wide, some are narrow. Some people suffer from ingrown toenails and others have burrs that hurt like the dickens. When all is said and done, even before style and function, pay careful attention to comfort.
​​​​​​​Know the Science Behind the Footwear
This is something which even the most ardent fashionistas don't really understand. Did you know there really is a science behind those shoes you have on your feet? One Japanese company, Suicoke, has gained international acclaim because that is the focus of each and every one of their trendy designs. As a new company only formed in 2006, this company had a stellar launch because of the science behind their footwear. Their sandals are fitted with footbeds that have been scientifically designed to be ergonomic support for the food. In fact, Suicoke has gathered quite a cult following since they launched and you will find a huge offering of their trending styles on websites like SVD.
Choosing the Right Style for YOU
There are times when you've seen a pair of shoes on your best friend and instantly knew that you wanted the same or a similar pair for yourself. Unfortunately, as with all things in fashion, what looks good on one person may not wear well on the next. Those shoes look great - no, they look fantastic - on your friend because they suit them. That may not be the case at all. Think back on all the times you had to hide a snicker when you spotted someone wearing an outfit that just didn't 'fit' them. Perhaps that's one of the things that make the Suicoke brand so popular. Their footwear is trendy but it suits people of all ages.
Remember, you will not be changing shoes every hour on the hour, so pay careful attention to comfort. Understand the science behind a brand before choosing it just because it's trendy. Once you have found the right footwear, you will be a follower for life. Designs may change but the science that makes those shoes the perfect fit will go on as long as the company is in operation. That's what you need to know.