British Horse Racing Fashion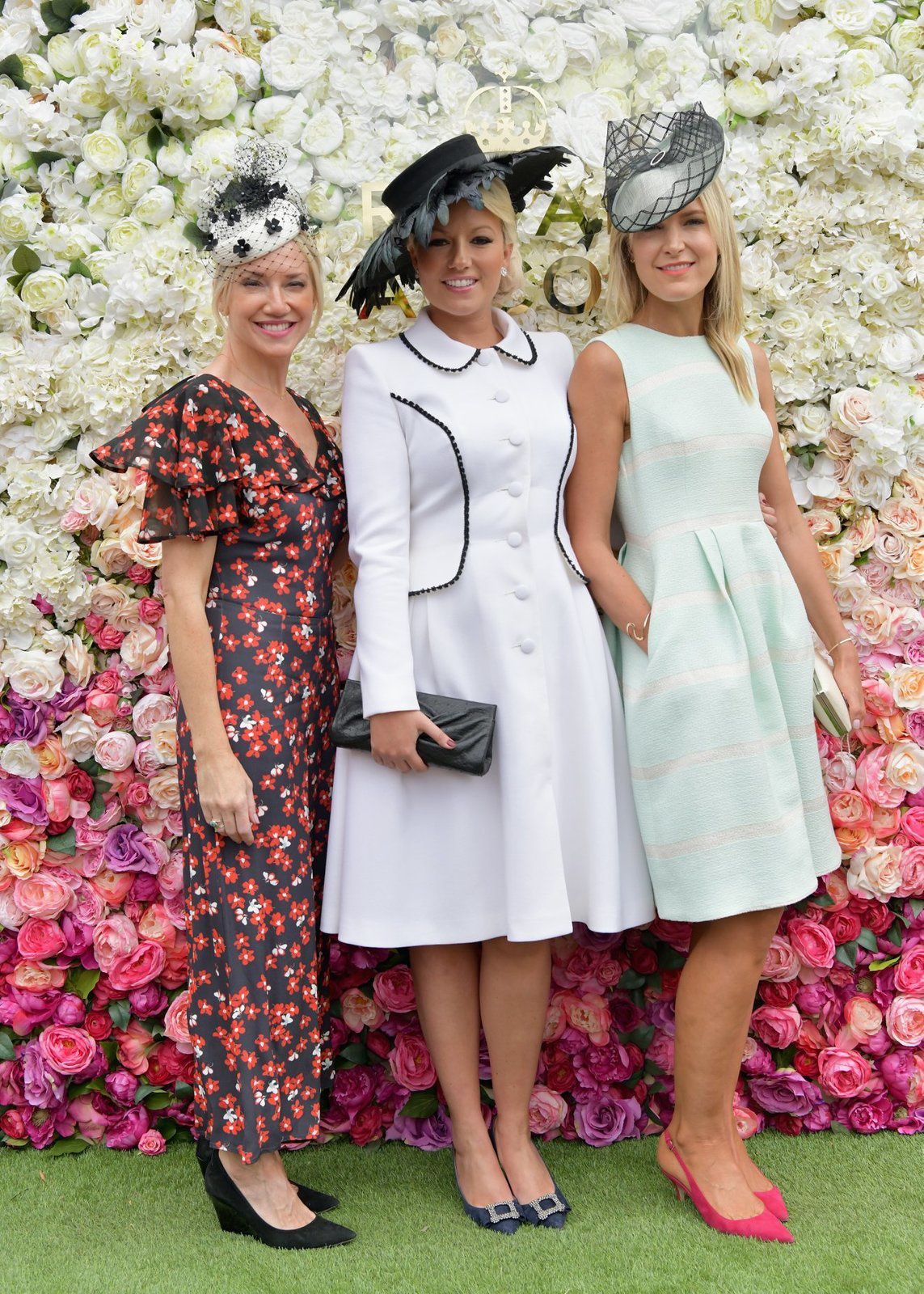 The overall merriment and festivity that tends to prevail at British horse races does not come from the main racing events alone; in fact, there are several other factors at play.
For one thing, the food and drink venues at the major British racing grounds can make for attractions in and of themselves. Some of these grounds are known for sponsored pavilions that function as outdoor bars; some are known for chic champagne bars overlooking the actual racing grounds; the Royal Ascot, arguably the fanciest of the British events and one we'll cover more below, has a whole range of fine dining options.
For another thing, the atmospheres at these major racing events tend to be boosted by high-volume betting activity. Some of the racecourses still have betting booths available in person, but horse racing odds are available online as well, making it easy for virtually any spectator to place and track best by phone. Many who don't ordinarily make a habit of betting find that it's a great way to enjoy the action even more.
More than any restaurant, champagne bar, or betting activity though, it's the fashion that establishes the festivity of British horse racing competitions. The fashion of these races boasts a signature bright, colourful appearance that's become fairly recognizable over the years. Although each big race has its own look to some extent, British horse racing fashion in general tends to be simultaneously vivacious, festive, and classy. Indeed, some races even have specific dress codes to ensure that spectators adhere to the look!
Read on for a few more details regarding some of the main British racing festivals.
1.) The Grand National
The Grand National emphasizes the aforementioned bright and colorful nature of horse racing fashion that has become world famous, perhaps more than any other festival does. Held annually at the Aintree Racecourse outside of Liverpool, the race also has a clear association with spring fashion. It tends to occur just as the weather is warming up, and thus it allows for shorter skirts and dresses, as well as all sorts of fun colour in dresses and traditional "race day hats" alike. Jaw-dropping statement heels and glittering jewelry also tend to dominate the race's style, particularly during the "Ladies' Day" event (something typical of British racing festivals, and which is essentially a day when spectators are expected to dress up even more than usual).
2.) The Royal Ascot
The Royal Ascot is an annual five-day festival that commences each day with a royal procession led by Queen Elizabeth herself (who has long been known to have an affinity for horses and racing). Widely considered to be the fanciest and most exclusive of the British races, the Royal Ascot has also happens to have multiple dress codes, each one specific to a different fan enclosure. For instance, ladies within the Queen Anne Enclosure are encouraged to dress formally; those in the Royal Enclosure must have straps one-inch thick or thicker on dresses and tops; and women are required to wear a hat, headpiece, or fascinator at al times regardless of enclosure. There's more to it than this, and it may all sound a bit rigid, but the truth is that it makes the whole festival look like a fashion show!
3.) The Cheltenham Festival
The fashion at the Cheltenham Festival is more pastoral and carefree than that at the Royal Ascot or Grand National, in large part because the race takes place in mid-March when the weather in England can still be cool and damp. Despite all of this, however, spectators still show up in extravagant attire, as if trying to see who can best dress for the season while still looking festive. Ladies Day events at the Cheltenham races have featured bold accessories, extravagant hats, and outrageously colourful dresses that are typical of British horse racing fashion, and which give you an idea of how even an event known to be somewhat more casual still embraces the core concepts. That said, to suit the season, fashionable spectators also tend to don creative outerwear such as flashy fur and leather coats.
Hopefully this has all given you a clearer picture of what is ultimately one of the most enjoyable fashion traditions in Europe!