Church Outfit Ideas for Summer and Winter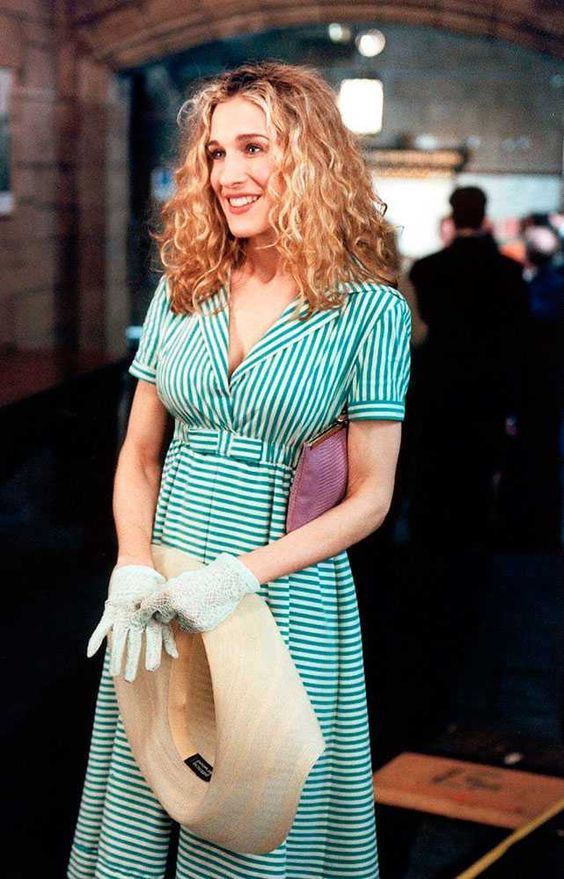 When it comes to the outfit for a Sunday service, some people are rather conservative, sticking to traditional variants like a classic dress or a skirt without any twists. Other ladies tend to keep up with the times and follow fashion in any situation, choosing more trendy and casual summer and winter outfits for church. However, no matter if you're into first or second "group", staying stylish and really fit in with the occasion are the two things both types are bearing in mind when they open the wardrobe once again.
So, if you've run out of fresh ideas concerning a new church outfit, we have something interesting for you right here, in the gallery below. Get comfy and enjoy up-to-date ensembles for all seasons to wear in the house of worship.
Summer Vibes
The main challenge when creating a summer outfit for a church is to make it comfortable and breathable enough, keeping your body covered, and the whole look rather modest at the same time. Airy chiffon maxi dresses in romantic light shades will be a good choice: take an XXXXL bag and put on a straw hat to match – and you have a very feminine image that is in line with strict church rules.
https://www.instagram.com/p/BV6CDD6nrLh/
If you're looking for something more juicy and contrasting for summer, maybe a maxi in such a beautiful floral print with a pretty purple hat is exactly what you need:
https://www.instagram.com/p/BJY7kbRhym1/
When the weather is messing around with cool, rainy days in summer, it's a nice idea to have an ankle length knitted dress in your collection. You can also get out of this trouble with the help of jackets or long cardigans, which both cover up what mustn't be shown in a church, and serve as a stylish detail of the whole image.
https://www.instagram.com/p/BWGJHW1AYUU/
https://www.instagram.com/p/BURX9vGFbxa/
https://www.instagram.com/p/BWD9sGdl9wJ/
https://www.instagram.com/p/BVsE0YtF12J/
If all those "straight from the office" looks are absolutely not your cup of tea, and your favorite style is the most comfortable one, this casual outfit is worth your attention. Sneakers, a simple T-shirt tucked in a long asymmetric powder blue skirt – nothing eye-catching or loud to show off your uniqueness to everyone, but comfy enough to avoid constant adjusting the clothes, which distracts us from the most important – getting closer to God.
https://www.instagram.com/p/BWFqt8KjnmP/
As a knee length is also allowed in most churches, you can base your outfit on a pretty midi dress or skirt. Here are a couple of examples to inspire you:
https://www.instagram.com/p/BWH0u25HYOU/
https://www.instagram.com/p/BWGb1MVHK0j/
Winter Solutions
When it's getting colder outside, and you still have to wear a skirt or a dress to a Sunday service, it's wise to switch to more warm and natural fabrics like wool, flannel, or fleece. Combine the warmth and comfort with neutral "not outstanding" colors for your winter church looks.
https://www.instagram.com/p/BVl6_GsFDUL/
https://www.instagram.com/p/BUmFB-JFOzx/
In the case of a great church feast, you may dress in something really special to emphasize the importance of this day.
https://www.instagram.com/p/BWGenBKAn_q/
If you're too creative to wear ordinary clothes or not a pretty-skirts-lover at all, a calf-length straight black dress with an oversize denim cardigan over it can become your stylish and comfy solution.
https://www.instagram.com/p/BWCMcnmleHO/
And when the winter is just a bit chilly and there is no need to wrap up too warm, these fantastic ensembles may come in handy:
https://www.instagram.com/p/BTBjMh4lBJv/
https://www.instagram.com/p/BWF9cHJg93H/