My Blush Collection | VLOG!
OPEN FOR MORE INFO!
You requested it! Here is my Blush Collection! I hope you enjoy :)
Please be sure to COMMENT BELOW your Video Requests!! :)
ALL PRODUCTS MENTIONED:
ZAHRA BEAUTY SPINNING COMPACT TOWER
BLUSHES-
Pacifica Natural Minerals Blush Camellia
So Susan Universal Blush
ELF Mineral Pressed Blush (Sweet Retreat, Copa Cabana)
Too Faced Love Flush Blush (Love Hangover, Your Love is King, Baby Love)
NYX HD Blush (Soft Spoken, Amber)
Essence Silky Touch Blush (Babydoll, Autumn Peach)
ELF Baked Blush (Pinktastic)
NYX Powder Blush (Angel, Mauve, Mocha, Ethereal)
Milani Baked Blush (Luminoso, Corallina, Rose d'Oro)
The Balm Cabana Boy
MAC Cheeky Bronze
MAC Springsheen
MAC Warm Soul
MAC Harmony
NARS Madly
Revlon Blush Naughty Nude
Milani Powder Face Blush Romantic Rose
Wet n Wild color Icon Blush (Rose champagne, Fantastic Plastic Pink)
H&M Blush (Apricot, Brown Sugar, Tawny Peach)
NYX Cream Blush (Boho Chic)
L'Oreal Blush Apricot Kiss
Maybelline Master Highlighting Blush Pink Rose
Sleek makeup Blush
Covergirl blushes
City Color Be Matte Blush (Toasted Coconut, Guava)
Jane Cosmetics Blush
Makeup Revolution Matte Blush (Nude)
Flower Beauty Blush
MAC Peachykeen
MAC Blushbaby
MAC Mineralize Blush Gentle
Tarte Blush (especially Exposed)
Japonesque Blush
Kiko Cosmetics Blush
Becca Blush Wild Honey
Lorac Colorsource Blush (all)
Elf Contouring & Blush Duos
Clinique Cheek Pop (Nude Pop, Melon Pop, Plum Pop)
Neutrogena Healthy Skin Blush (50 Luminous)
Studio Makeup Blush Wild Flower
Benefit Rockateur
Benefit Hervana
Too Faced Sweetheart Blush Sparkling Bellini
Too Faced Love Flush blush (How Deep is Your Love, I Will Always Love You)
Too Faced Christmas LE Blush & Eyeshadow Duo
Too Faced Papa Don't Peach Blush
Laura Geller Bronze -n- Brighten (Fair)
Laura Geller Blush -n- Brighten (Sunswept)
Cargo Blush (Bali)
Maybelline Master Blush Palette
Maybelline Master Contour Palette
Benefit Dandelion
Benefit Bella Bamba
Pandora's Face Blush
Tarina Tarantino Blush Palette
Too Faced La Belle Carousel Blush & Bronzer
Tarte Tarteist Blush Palette
City Color Be Matte Blush Trio
ELF Matte Blush Duos
ELF Total Face Palette
Pixi x Aspyn Novard Blush
The Balm Blush (all)
Bissu Blush (65 Duranzo)
Makeup Geek Blushes
BH Cosmetics 10 Color Glamorous Blush Palette
BH Cosmetics Nude Blush Palette
&&&& as always...
Thanks for Watching, Liking & Subscribing!! xoxo...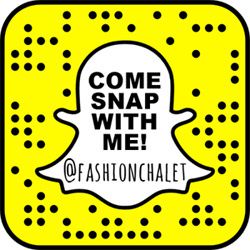 HOW I SAVE $$$ SHOPPING ONLINE!
*Get $10 CASH BACK when you Sign Up for Free HERE!
*Cash Back for all online shopping! My last check was over $100!! :)