ORLY Breathable Treatment + Color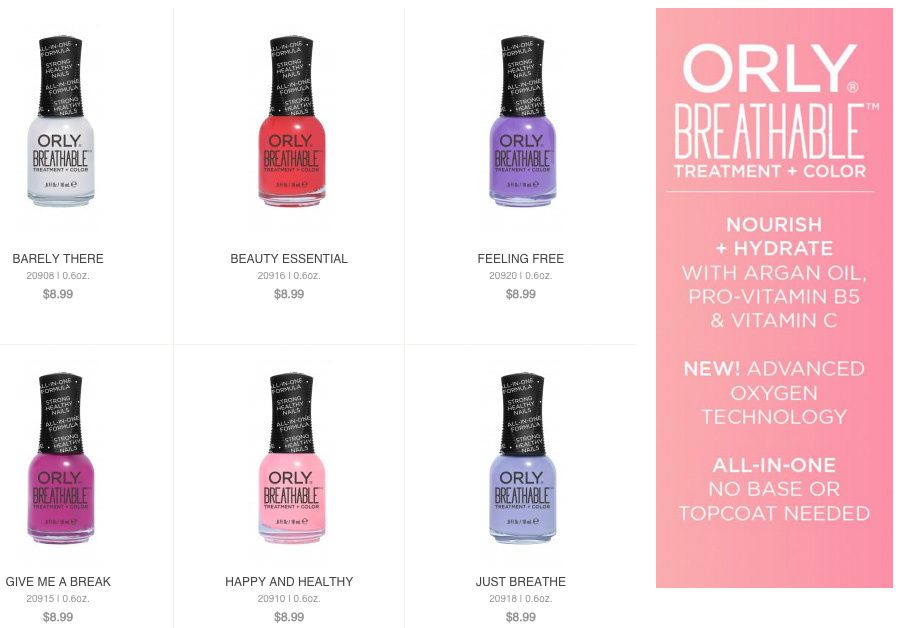 It's essential to allow nails to rest and recharge in between manicures. I (and you) all understand this. But when it comes to loving nail polish and having that perfect manicure daily, weekly, always. It's hard to stop. Now you and I won't have to! ORLY has created a new line of polish that makes it possible to have the best of both worlds.
Breathable Treatment + Color polish allows for oxygen and hydration to pass through, promoting nail growth, increasing nail thickness and helping to heal any damaged nails (all whilst wearing color!) Oh my!
This new technology, coupled with a blend of Argan Oil, Vitamins B5 and C help to promote hydration and heal damaged nails (plus stimulating nail growth!)
This All-in-One product formulation also eliminates the need for a basecoat and topcoat. Two coats is all you will need and then you are ready to slay the world with your fingernails. Get it here.
ORLY launches this new and innovative line of nail polish (online today ORLYbeauty.com)
August 2016, ORLY Breathable Treatment + Color will be readily available in stores like ULTA, JC Penney, salons nationwide and, of course, at orlybeauty.com.
These retail for $8.99 each.
Are you excited? I'm excited!