Homemade DIY Chocolate Coconut Sugar Scrub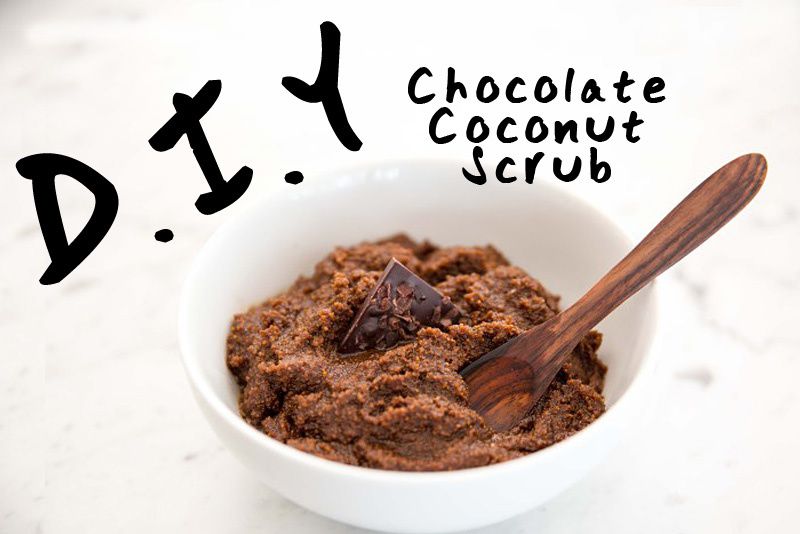 Homemade DIY Chocolate Coconut Sugar Scrub
Yield: Makes about 1.5 cups
Pre Time: About 10 minutes
Ingredients:
1 cup loosely packed Organic Nutiva Coconut Sugar
1/2 cup Organic Nutiva Coconut Oil (in solid form)
1/3 cup Organic Nutiva Hemp Oil
2 tablespoons unsweetened organic cocoa powder
10 drops of essential oil of your choice: (coconut extract and vanilla for soothing decadence, or mandarin and peppermint for energy and circulation)
Garnish with broken chocolate bar and/or raw cacao nibs!
Instructions: Put all ingredients together in a large bowl and mix until well combined. Use the back of a spoon or a spatula to get the coconut oil chunks to break down. To enjoy the scrub, simply rub it into your skin (not on your face) in a circular motion and rinse off! You can add more water to your skin to "reactivate" the mixture and keep scrubbing for an even better polish! The hemp and coconut oil is so moisturizing, you might find that once you towel off from the shower, no moisturizer is necessary to apply.