The FALL Favorites TAG! Fall Beauty, Home, Fashion & More!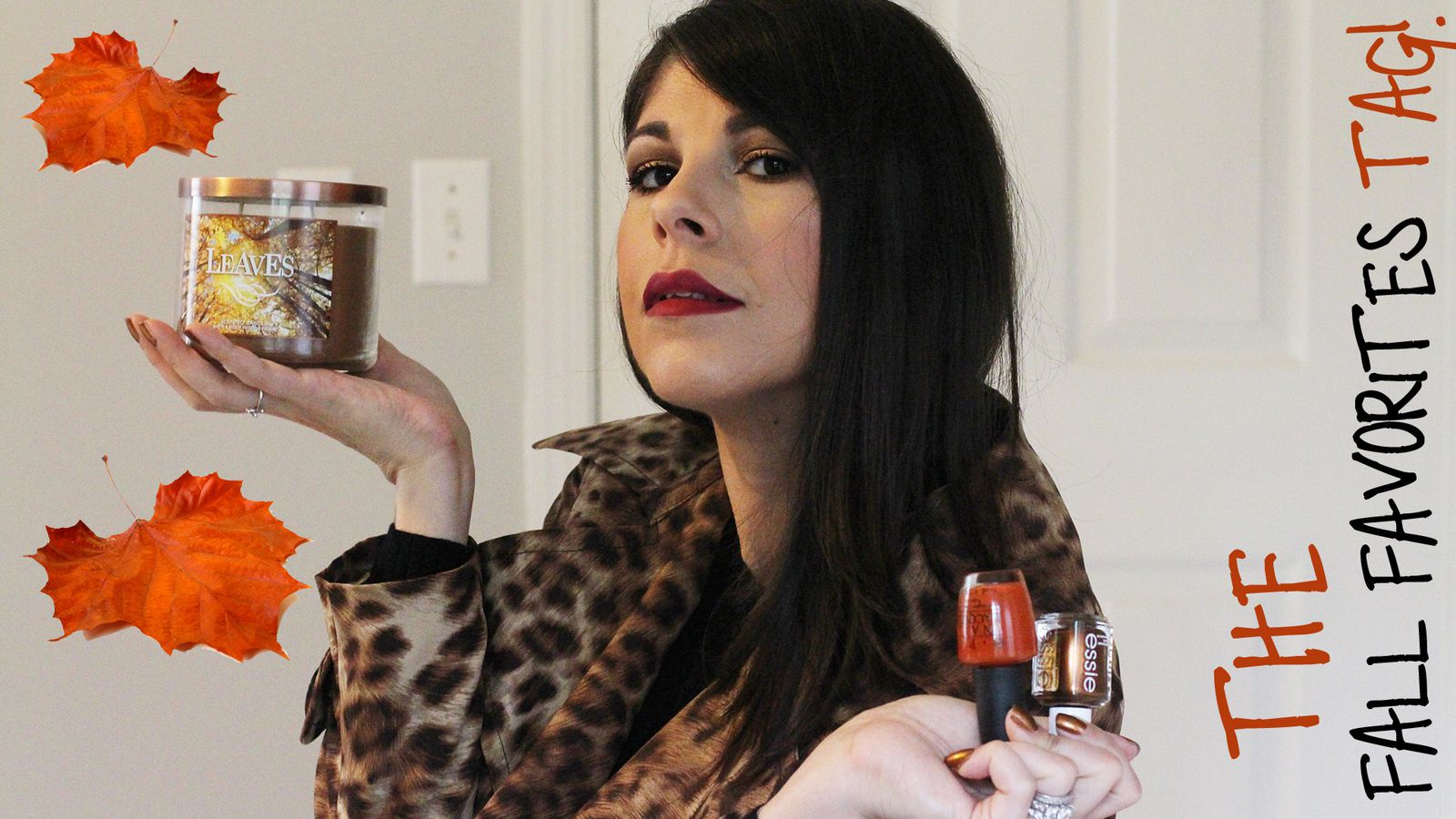 I was SO EXCITED to film this TAG! Hope you enjoy watching and learning some of my FALL FAVORITES! :)

Feel free to join in!! ....I TAG ALL OF YOU! :)

FALL FAVORITES TAG Q'S!----

Favorite Nail Polish?
Favorite Clothing Item?
Favorite Drink?
Favorite Movie?
Favorite Candle?
Favorite Scent/Fragrance?
Favorite Lip Color?
Favorite Blush?
Favorite Thanksgiving Food?

As always...
Thanks for Watching, Liking & Subscribing!! xoxo...
♥ WHAT I'M WEARING:

CLOTHES-
H&M Leopard Trench Coat
Forever 21 Sweater

FACE-
Too Faced Born This Way Foundation (Light Beige)
L'Oreal Super Blendable Concealer (W-1-2-3)
Tarte Dazzled Blush
L'Oreal Super Blendable Powder (as Bronzer) C8 Cocoa
MAC MSF Soft & Gentle (Hilight)

EYES-
Tarte SmolderEyes Liner (Gold)
Tarte Lights Camera Lashes Mascara
Lorac Pro Metal Palette
Urban Decay Naked Basics

LIPS-
NYX Soft Matte Lip Creme "Copenhagen"

NAILS-
Essie "Leggy Legend"