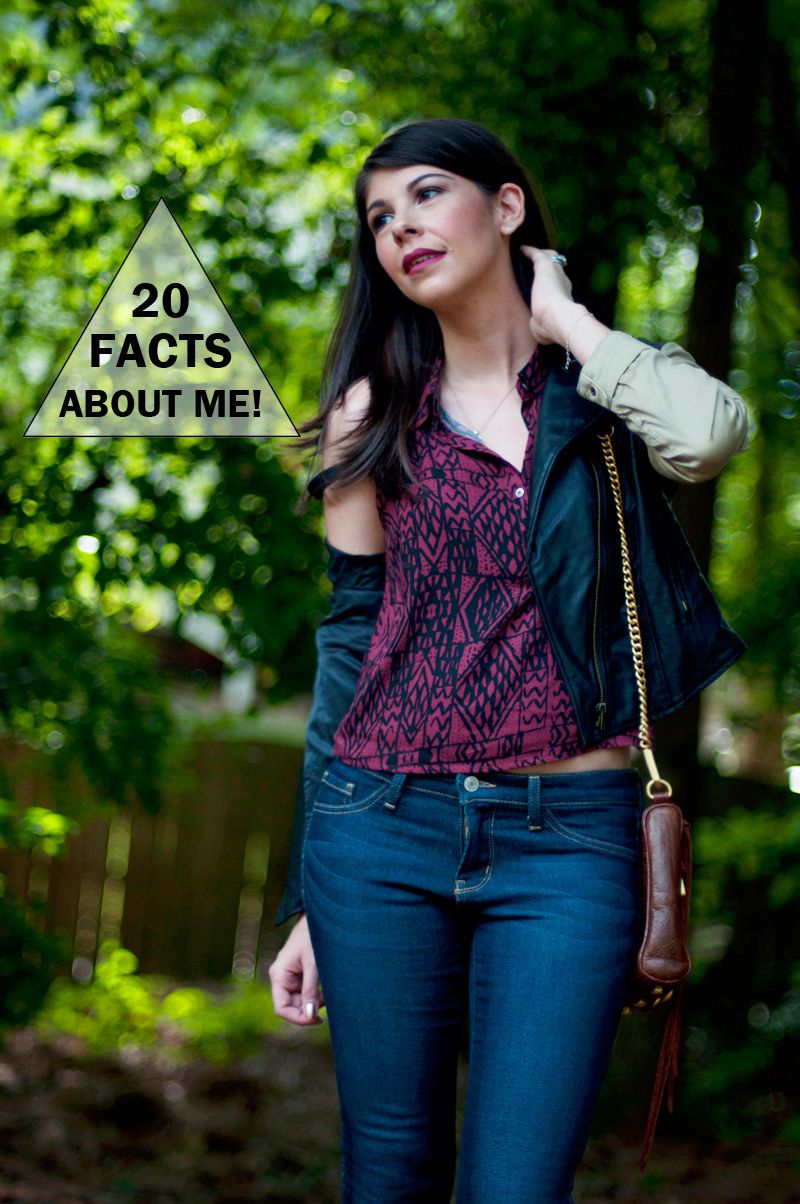 1. I'm 5'7"
2. I'm shy when you first meet me. Only because I'm an introvert, not an extrovert.
3. I'm obsessed with YouTube beauty videos, so I started my own channel. ;)
4. I'm a lead makeup artist at ULTA.
5. I'm a Virgo. My Birthday is tomorrowww!! 9/17 :)
6. Salad is my favorite meal. That, and pasta with tomato sauce.
7. Music makes my days SO much brighter, happier and I feel much more inspired by it!
8. I love Pretty Little Liars, Gilmore girls, Sex and The City and The Simple Life, Newlyweds...
9. I'm addicted to nail polish lol!
10. My favorite fashion designer will always be EVERYTHING Karl Lagerfeld creates for the House of CHANEL.
11. I believe in individuality, being yourself is the most beautiful thing.
12. I don't believe in surrounding myself with negativity, I try to keep that out of my life.
13. I speak English & Spanish fluently. I also understand and can speak some French.
14. I can talk about makeup (beauty, hair care, skincare) for hoursss and never get bored.
15. Little kids always like me. I think it's because I'm a big kid myself, they can tell. :)
16. I started my Fashion blog in 2008 because I started reading some and thought "why not try it myself?" Sooo very glad I did! :)
17. I want to meet the Olsen twins one day, just to tell them how much they've inspired me through their unique and individual fashion choices. I love Mary-Kate's laid back approach to style as much as I adore Ashley's classic chic twist.
18. Lauren Conrad is my favorite reality TV star. She is very poised and graceful.
19. I used to save photos of Nicole Richie and the Olsens' style and fashion from paparazzi shots in 2005. That was my favorite year in fashion.
20. I want to visit Paris one day! :)