SPOTTED! Maybelline SuperStay Better Skin Foundation & Concealer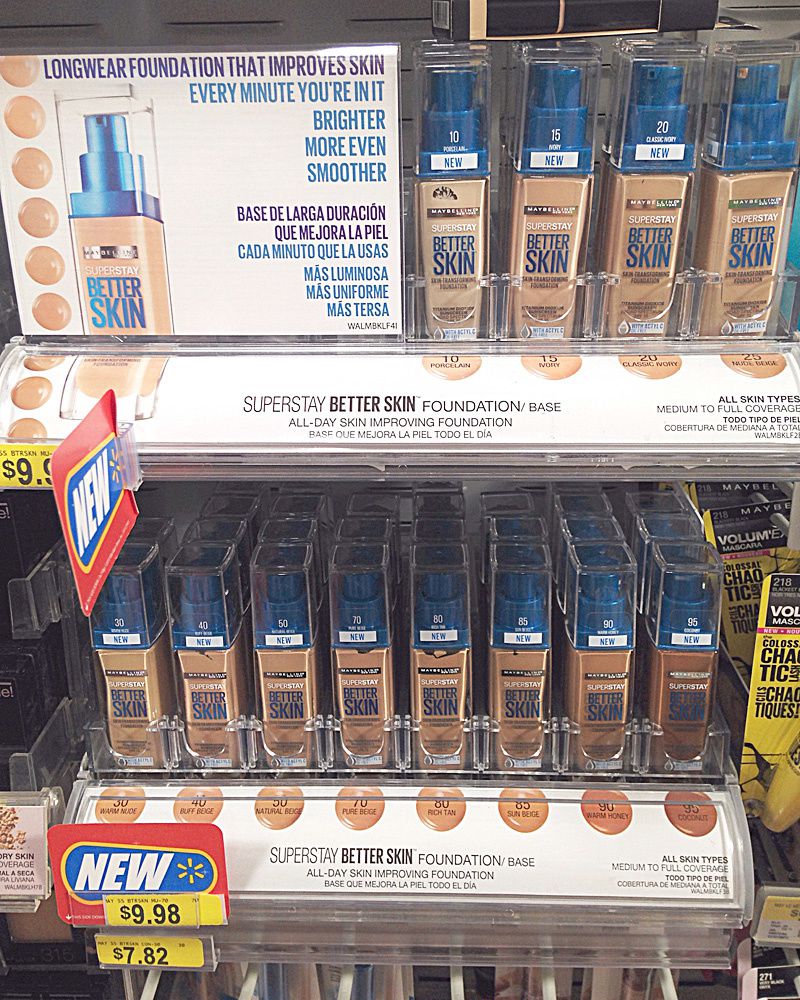 "Longwear foundation that IMPROVES SKIN every minute you're in it." Boasts Maybelline.
76% Skin looks more even.
76% Skin looks brighter.
75% Imperfections appear reduced.
I couldn't find my shade "Nude Beige" in stock, because all that was left were Ivory and Deep.
Luckily, though, "Ivory" looks a lot darker than it should. So it just might work out for me.
If not, I can always mix in my new Maybelline Bronze BB with it. ;)
I also picked up the concealer in Ivory as this shade is a brightener for under the eye area.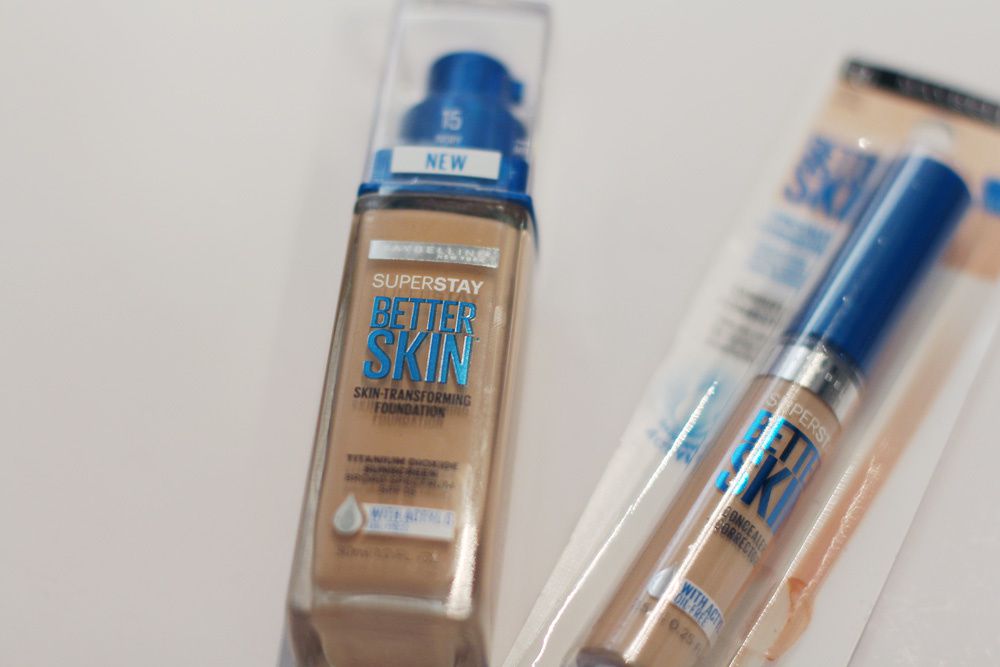 As I'm sure you all know, Superstay is Maybelline's version of Revlon Colorstay, L'Oreal Infallible, CoverGirl Outlast, etc. All products in the Superstay family are long-wear, and I'm guessing these new foundations and concealers are going to replace the original Superstay liquid foundation and concealer (the ones with the white lids) since the original line is getting harder and harder to find in stores and online.
As you can see, there are twelve shades in this foundation range numbered from 10 (fairest) to 95 (deepest). These bottles have a pump applicator (yay!)
The concealers come in three shades. Fair, Medium and Deep.
Has anyone else picked up this product or tried it yet?