Weddings by the Numbers: The Facts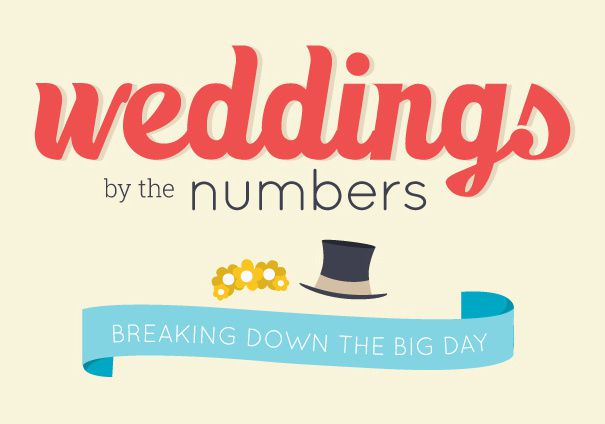 Did you know most weddings take place in June? Or that the average age of newlyweds is in their mid-twenties? When girls are young (and sometimes even boys) they wonder: Who will I marry one day? How old will I be? When and where will it happen?
The graphic below clearly and concisely compiles answers to all of these questions and more.
Are you married? Does the chart show you statistics you are already familiar with? I actually did meet my spouse online. Though, we wed in April instead of June. And, let's just say I was pleasantly surprised with my engagement ring. ;)
I love that when a couple becomes one, they share each others fears, hopes, dreams and passions. It's important to remember that even though you are two, together as one- you are both just a little bit stronger. Having patience, gratitude, communication and selflessness are crucial. You both chose to spend the rest of your lives together and that is not to be taken lightly.
I would like to see divorce rates slow down. Facts have shown the longer (and more often) couples live together before marriage don't usually make it. Why? I don't really know. Maybe because some of the "magic" is already gone before the Wedding date even takes place? I'm old fashioned, and I think romance and magic should ALWAYS play a part in relationships. OK, OK. I know not every single day is a picnic in the park. However, you can try to make everyday as special as the first day you met your partner, just by being your happy selves. Never let the magic die, and you will see the love flourish and grow.
I now pronounce you... Happily Ever After! ;)