O.P.I Hawaii Nail Polish Collection - My Favorite Colors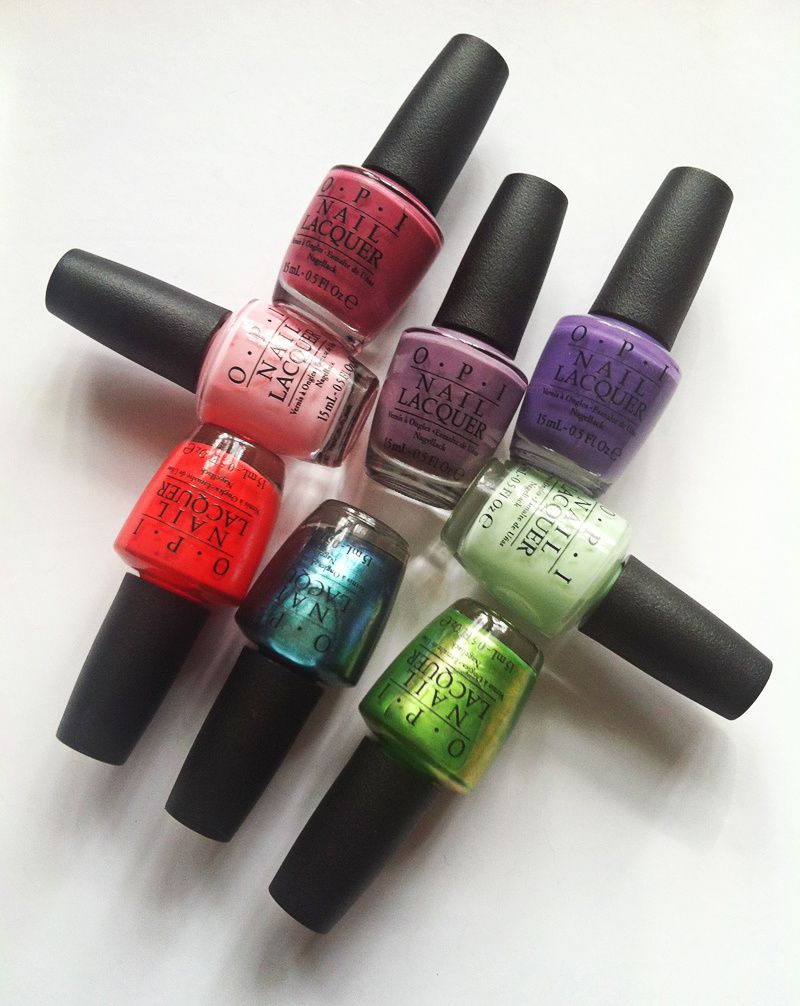 So, if you didn't already know... O.P.I recently released their Hawaii collection of nail colors for Spring/Summer last week. Beautiful colors. I picked 8 out of the 12 available. These are my absolute favorites!! :)
.
MY O.P.I HAWAII FAVORITES-
That's Hula-rious! Beautiful minty color.
My Gecko Does Tricks! Foiled metallic green.
Aloha from OPI! Bright Coral with a pinch of pink and red.
Suzi Shops & Island Hops! A creamy neutral pink we all know and love.
Just Lanai-ing Around! A soft mauve, very eighties inspired and would look great with a tan.
Hello Hawaii Ya? A gorgeous lavender that is darkened with some grey.
Lost My Bikini in Molokini! A deeper, more vibrant purple.
This Color's Making Waves! A beautiful foiled metallic blue. Like the Ocean at night.
.
*Stay tuned for a very special GIVEAWAY on my YouTube channel next week! ;)