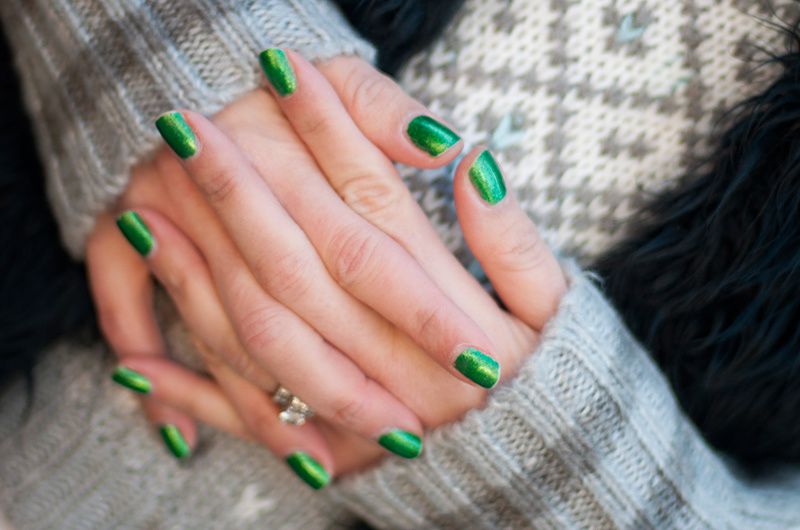 Talk about 'out of the box' for me. I'm usually a red nails, pink nails or neutral (sheer, taupe) nails kinda girl. Green? Never. But just days before Christmas this nail polish, in all it's shimmering and foiled-like green glory melted my heart. Reminding me of Christmas paper and fresh balsam, I couldn't wait to paint my nails this brand new hue.
The color? It's called Running in Circles and it's by China Glaze.
It's always fun, even somewhat daring, to try something different. To take that that less traveled path. Change can be good. Being an individual, even better! ;)
.
HAPPY NEW YEAR! :)