THE BEST MAKEUP FOR BROWN EYES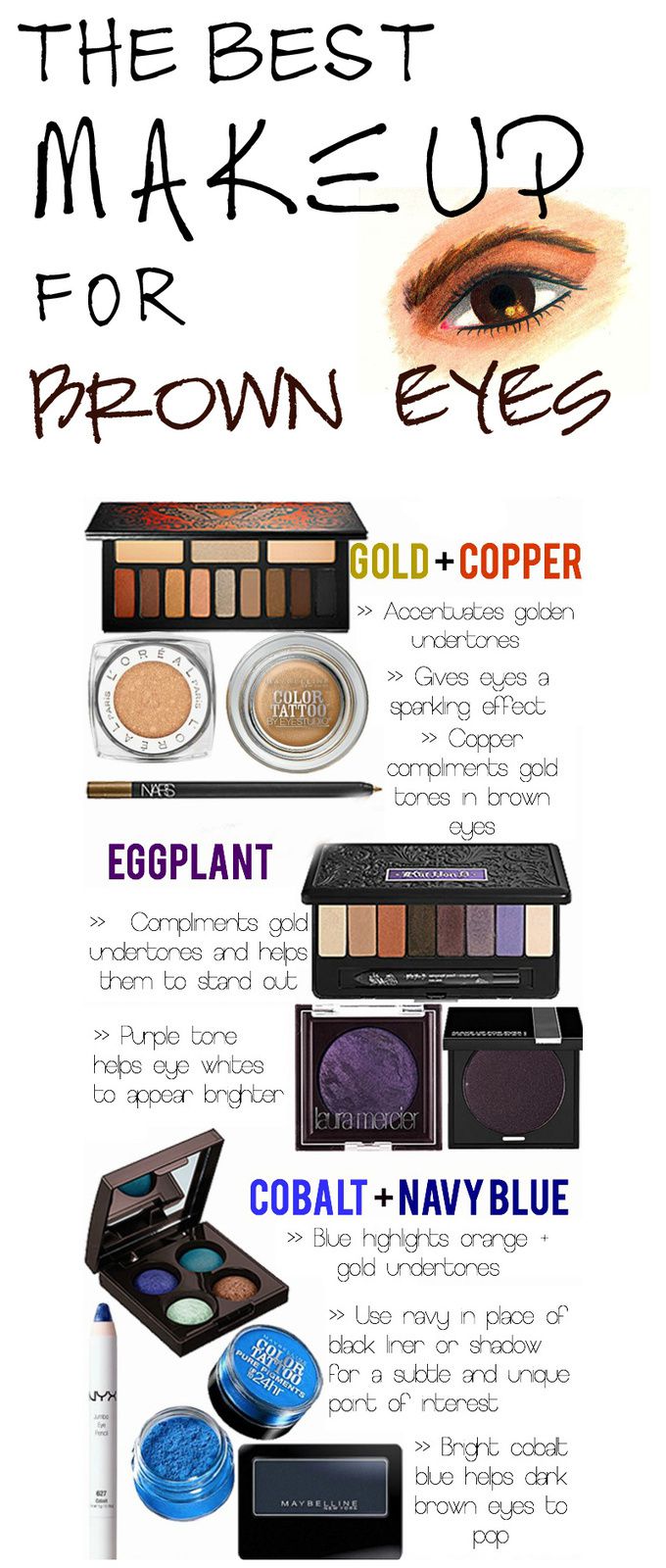 I used to think having brown eyes was, well, boring. Then I met Jason who could not stop fawning over my 'chocolate eyes' and I actually started to like them a little bit more. Today, I find that having brown eyes is in fact not boring at all. So many colors compliment them. Makeup is a wonderful tool for accenting your best features. So let's not forget about the eyes. They are after all, the windows to our soul....
.
Find these shades in the collage and more HERE. ;)
.
I hope you find this collage of tips, tricks and colors helpful to you.
This is for all of You beautiful brown eyed gals! ;)
P.S. A lot of these colors also work well with hazel and green eyes.