SENSITIVE SKIN MEET YOUR SOULMATE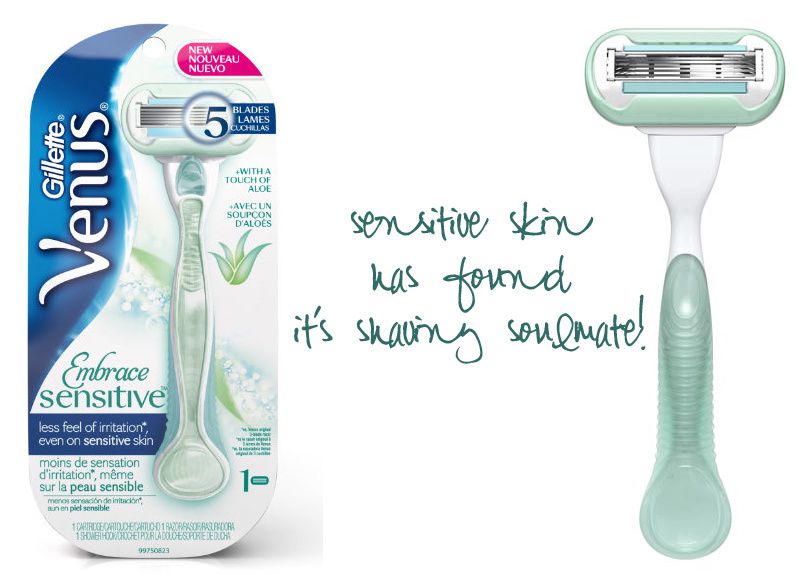 When I first started shaving my legs, people used to think I was an animal. I would come out of the shower with knicks and cuts and then have to mend it all with ointment and bandaids. I was gentle, I promise. I had (and still have) very sensitive skin. For a few years now, I have (no pun intended) embraced the Gillette Venus Embrace razors.
Recently though, I was lucky enough to be sent the new and improved Gillette Venus Embrace Sensitive razor to test drive for myself. The regular one that I used to use (don't get me wrong, it's still amazing!) almost seemed obsolete. Targeted for sensitive skin. Gliding easily, creating a silky smooth soft shave every time. Not to mention, leaving your skin feeling moisturized when finished. You end with a very close shave that lasts close to 4 days. THIS, my friends, is my new Holy Grail of razors, soulmate and best friend!