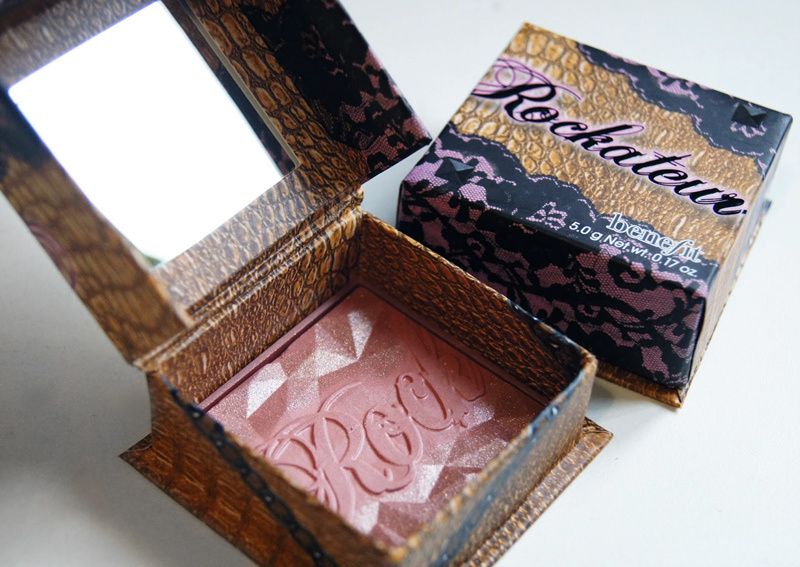 Rockateur from Benefit is my favorite blush of all time. I recently tried it, thanks to my friend Julia who sent me this beautiful Holiday gift set from Benefit. The Cheeky Sweet Spot Box 'o Blushes Set. After sampling Rockateur in the bundle of 5 blushes and 1 bronzer. I instantly fell in love. Think everyday, mauvey rose with a hint of rose gold shimmer. The color is so easy to build up or wear in a more subtle manner. You can't mess up with this blush. And, it smells so clean, almost like laundry detergent. ;)
Of course I picked up the full size box of powder.
You can try Rockateur for yourself here. You won't be disappointed.
Also, they now make the matching ultra plush lipgloss here.