UPDATE YOUR HAIRSTYLE 3 EASY WAYS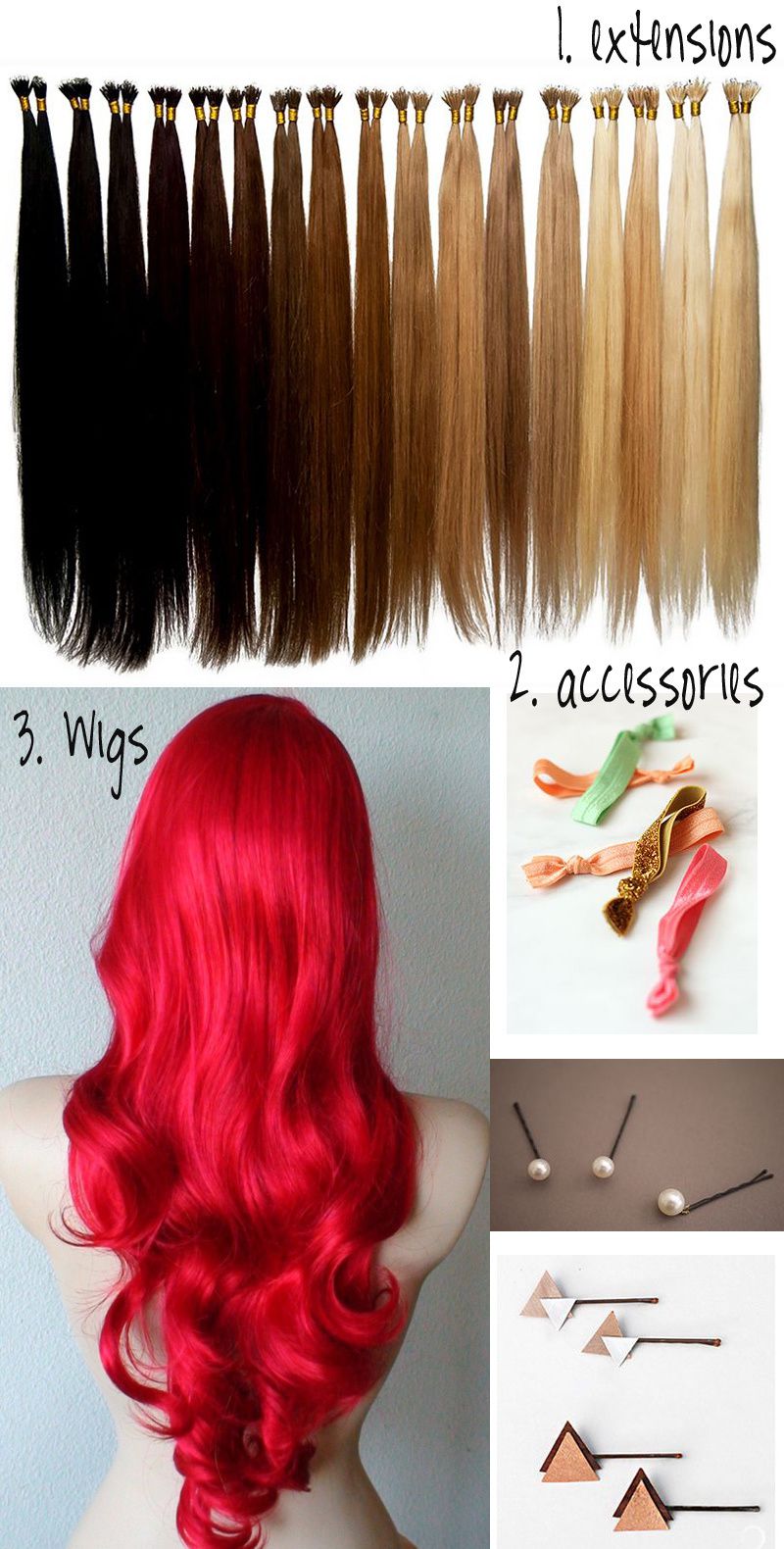 Three Easy Ways to Update Your Hairstyle
Most women have felt bored with their hairstyles at some point, but many women have also experienced weeks of bad hair days after making a brave but hasty styling decision. This can make committing to a new change tempting but difficult. Fortunately, to give your hair a new and exciting look, you don't have to gamble on a drastic or permanent change. From hair extension clips to wigs, here are three simple but effective ways to give yourself a hairstyle makeover.
Make a Subtle Switch
Clip-in hair extensions are a great way to change up your hairstyle without going over the top. Hair extensions that clip in are inexpensive and easy to play around with, which makes them a great fit for virtually any woman who feels like she is in a hair rut. Extensions can do all of the following:
Boost volume
Add length or give the appearance of layers
Create the look of highlights or lowlights
Add interesting accents to a swept-up hairdo
The key with extensions is to avoid going overboard, unless a dramatic change and look is what you want. Try to match your natural hair tone, add less than 6 inches to your natural length, and if you're looking for more volume, consider using extensions sparingly at first — you can always try adding more later.
Go Natural with Accessories
Many women wear their hair straight or pulled back for lack of other easy styling options. It's common to see complicated braids, buns, or chignons in style magazines, but even once you've mastered quickly completing these styles, keeping them looking polished throughout the day can be a challenge. Hair accessories that imitate the look of your natural hair offer an easy way to achieve a look that will last. Consider headbands that look like a natural braid or fishtail, or try out wraps that cover your ponytail and look like slightly disheveled but still elegant buns or chignons. You'll get the look that you want, without the usual hassle.
Completely Change It Up
Finally, don't be afraid to make a radical — but temporary — change. Wigs are one great way to test out a new look or satisfy the urge to completely change your appearance. Synthetic wigs are affordable and available in an almost endless array of options. Concealing your hair under the wig will take a little practice, but if you braid your hair, wrap it towards the top of your head, and pin any strays in place, the look should be convincing. When wearing wigs over natural hair, your only other real concern should be protecting the health of your hair. It's important to keep your hair well moisturized and, if possible, expose it to fresh air at some point during the day to prevent drying.
Although there's something to be said for actually taking the plunge and making a radical change to your haircut, style, or color, many women are understandably reluctant to do this. If you think it's time for a change and you want something that will not be boring or regrettable, any of these three options will fit the bill. Best of all, these accessories are all affordable, easy to use, and available in a huge range of styles, so that you're sure to find the perfect look.