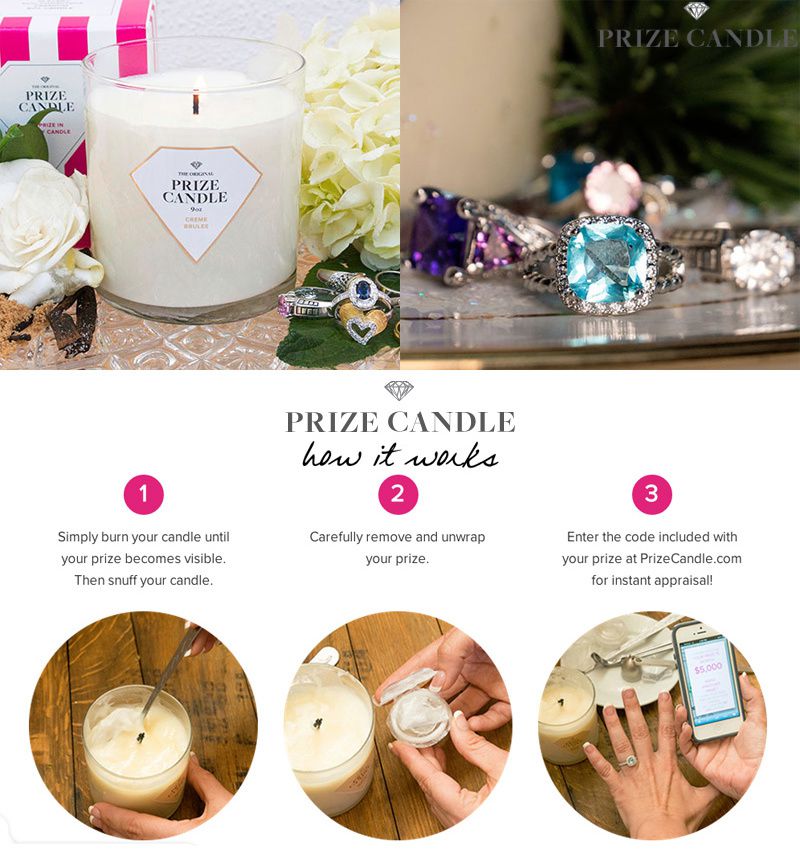 ​Do you remember eating cracker jacks as a kid and excitedly searching for your prize in the box? Or what about looking for the hidden gem in your cereal box? Now these were always plastic surprises. Tiny toys. Well now you can relive those memories again as an adult. How? You ask. With a candle. How quaint. Especially when they comes with such cute names like Creme Brulee, Tahitian Vanilla and First Snow.
.
I recently discovered CANDLE PRIZE. A company that prides itself on selling candles that have hidden jewelry inside. Simply burn the candle of your desire until the prize is revealed. Turn off the candle (let it cool off) and open your prize! I'm excited to try one out!
.
These will make for perfect Holiday gifts, don't you think? Just no take backs if your presents tote rings worth over 5K! Yes, it can happen. :)
.
What do you think about this company? Have you tried it yet? With a special Coupon Code of $10 OFF applied automatically for my Readers!! You can HERE.