NYX Butter Lipstick vs NYX Soft Matte Lip Cream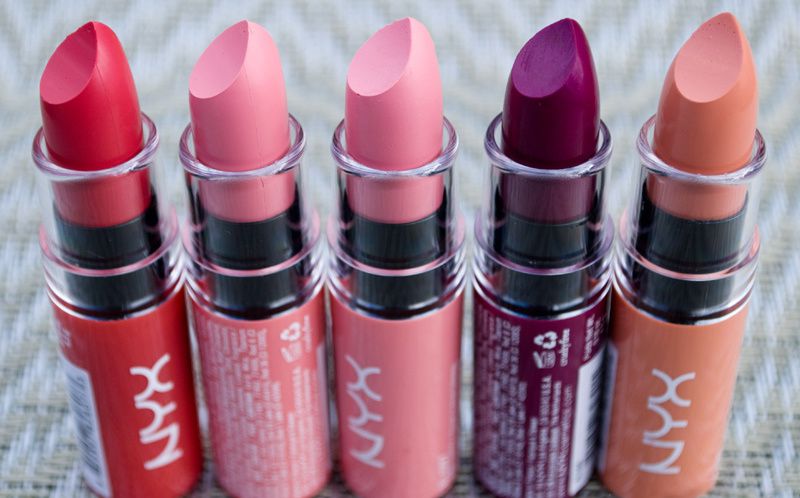 ULTA recently opened up near me and can I shout about how much I love them? They carry everything a beauty junkie loves. Not nearly as expensive as Sephora but they do house many different brands (some pricey, some not!) It's fun for everybody and their beauty budget. That's how I found out about NYX. I love this brand. I'm obsessed with their colors (especially lipsticks) and the adorable names each item is given. Such as: Candy Buttons, Bit 'o Honey or Cotton Candy. And sometimes they name Cities too.
.
Right now I am really into their butter lipsticks which melt on your lips for a full, yet lightweight coverage. They smell great too.
.
Then there is the matte lipgloss. Oh my gosh. These are amazing, they glide on glossy and dry matte (and keep your lips hydrated!) A color that does not budge. You can choose to follow up with a clear gloss, I don't though because I love the matte finish so much.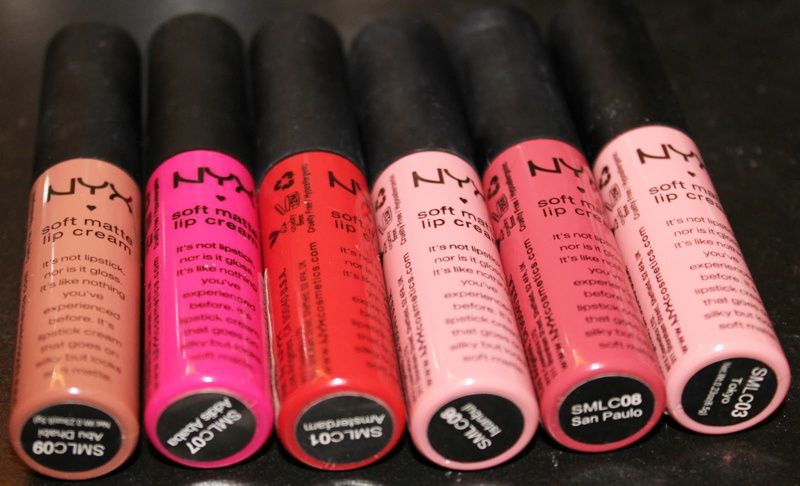 P.S. Did I mention these all run at only $5.99 each. That's a steal in my book! ;)
.
Which do you like or want to try first? What are your favorite lipstick colors? :)