1, 2, 3 Easy Healthy Breakfast Recipe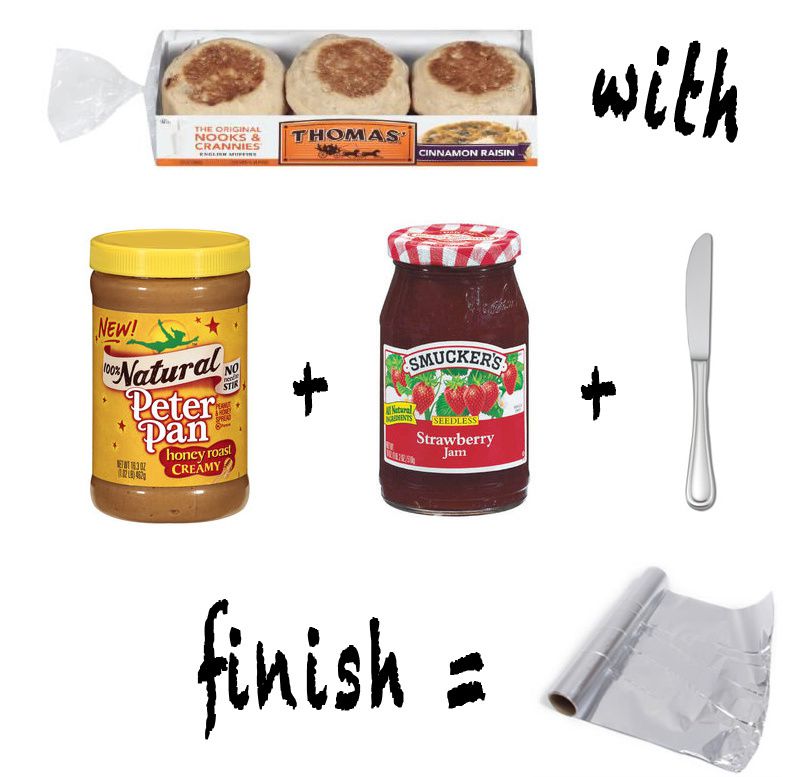 Let's face it. Sometimes we need that extra 10 or 20 minutes the snooze button can bring in the morning.
Of course, we also know how important it is to NOT skip breakfast.
For us girls, getting ready means dressing, applying makeup, touching up our hair. All of which takes up most of our precious "getting ready" time in the morning. So when do we eat?
Well, I've devised an easy plan for just that dilemma. A nutritious meal to take with you on the go. You can even prepare it the night before and save in the fridge. My husband loves these too. :)
.
INGREDIENTS:
Thomas Cinnamon Raisin English Muffins
Smucker's: Strawberry Seedless Jam
Peter Pan Creamy Peanut Butter
.
DIRECTIONS:
No toasting necessary...
Just slice the english muffin in half, lengthwise
Spread 1-2 TB of peanut butter on bottom half
Spread as much jelly as desired on top half
Close sandwich and wrap in aluminum foil for breakfast!
Bon Appétit!