"New In" NARS Lipstick Collection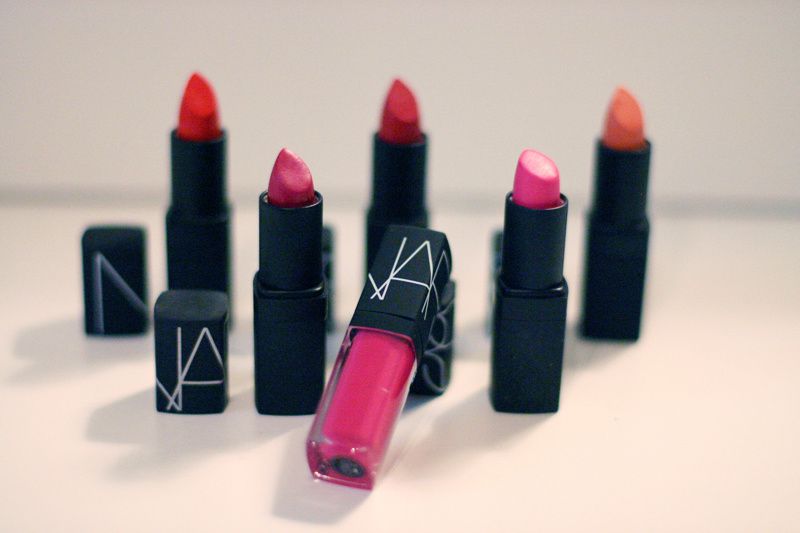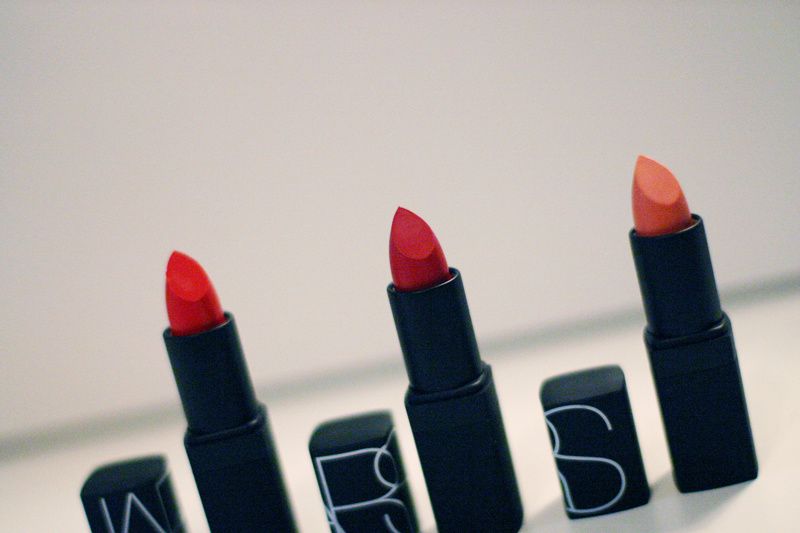 Ever since I started blogging about my outfits, I always focused on my clothes, shoes and bags. Until recently (say the last 2 years) is when I really started to care about makeup. My daily routine consists of 10 minutes or less. Your basic powdered foundation, some eyeliner, blush and glossy lips. That's it. When shooting for the blog, that just doesn't "pop" enough on camera. Which is why I'm always on the hunt for a blush that also provides shine along with color. My favorite? HOURGLASS. With lips, I tend to go for hauntingly bright hues. I'm partial to reddish pinks or hot fuschias. NARS is definitely my go-to. So far I have Funny Face, Schiap, Heat Wave, Jungle Red and Barbarella. (Recently acquiring the latter 3.) I stick to midnight black eyeliner or liquid liner from MARC JACOBS.
What is your makeup routine? What products are your favorites?
Which Nars lipstick do you recommend?
GET THE LOOK: