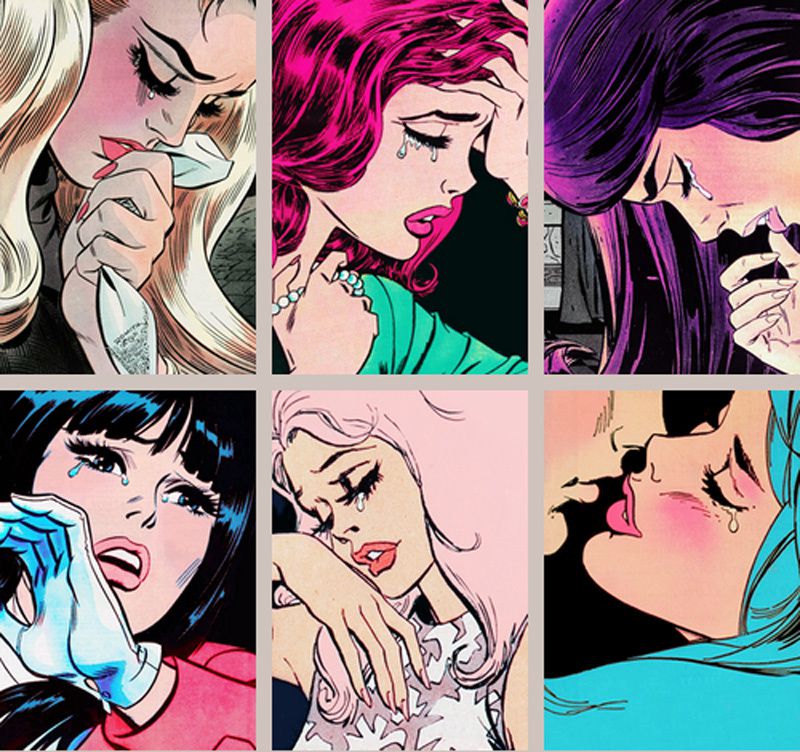 Why is it that women in comic books always look so perfect? Almost like a Barbie doll. They're eyes are always large, their lashes long and their cheekbones chiseled to perfection. When I was little, I wanted to be Veronica Lodge (of Archie comics fame.) I guess I understand why. Because even when a female comic starts to cry, she still looks so perfectly beautiful...
Remember that when you hug, visit and call your Mom today.
To me, my Mom is a Superhero! HAPPY MOTHER'S DAY!
.
Did you ever enjoy reading comic books? Which ones? :)