Five Must-Have Shoes for Spring 2014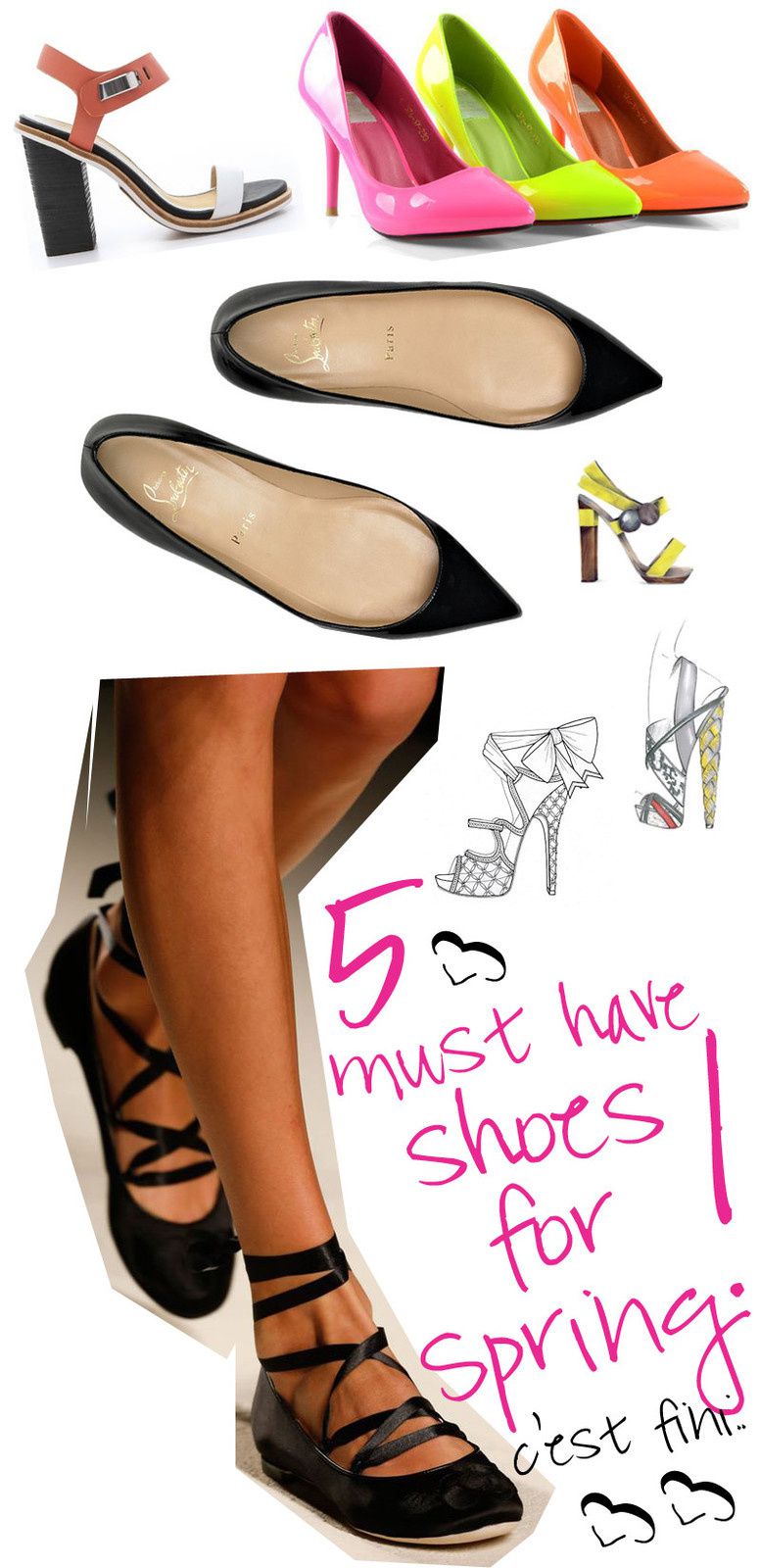 Spring Fashion Week has come and gone but there's still plenty of buzz surrounding the catwalks, as high street stores and fashion mavens work to interpret this season's must-have trends. Many retailers, such as City Shoes, are still busy selling the last of their Winter collections. Hold on to your heels though ladies, as these five essential shoe styles are sure to be landing in a shop near you in the very near future.
.
The Essential Flat
.

Everyone, from Whistles to New Balance to Kate Walker, has shown flats at some point during Fashion Week. Flats are the new black, and this is great news for all those ladies who've been looking for an excuse to put away their sky-high heels and slip into something a little more comfortable. It's no surprise that flats have made such a comeback, as grunge has been present on the catwalks for a number of months and nothing says grunge like the 'don't-care' attitude that flats convey. But don't be fooled – this season's flats are all about vibrant colours, metallic sheens and energetic prints.

.
The Block/Stack Heel

.
Block heels were in abundance on the catwalks, showing up in collections by everyone from Michael Kors to Rag and Bone. Killer spikes are still doing the rounds, but blockier heels are making a comeback and will look especially chic when worn in pale or light, neutral colours. Perfect for Spring, but perhaps one to wear when the weather's a little dryer.
.
Neon and Metallic Colors

.
When it comes to color, you can't go wrong with this season's hottest trends – metallic sheen and neon hues. Grunge has given way to eye-popping vibrancy, and if your shoes don't scream 'Look at me!' then they're probably not worth wearing. Pair exciting neon colors with neutral trousers or a knee-skimming skirt for a look that's both understated and exciting. Metal is also a great look, especially when paired with a traditional style, such as brogues.

.
The Pointed Toe
.

Pointed toes are back, having been shown by designers such as Zac Posen, Tory Burch, Blugirl, Moschino and Emporio Armani. Having been roundly denounced for the previous 3-4 years, these killer shoes are once again reigning supreme on the catwalks. Out are the plain patent or overtly fetishized designs of old, and in are neutral and pastel palettes, gladiator straps (so 2014) and bootie designs which owe as much to modernity as they do to 1920s speakeasies. For a glamorous night time look, opt for luxurious satin.

.
Laces Laces Laces!

.
Laces are everywhere! Once confined to either trainers or loafers, laces have been spotted on everything from Alberto Ferretti's lace up floral-print ballet slippers, to Emilio Pucci's peep-toe ankle boots. But these aren't your usual bits of string and plastic – laces for 2014 can encompass everything from delicate ribbon to hardwearing cord, and can be worn in a variety of ways from the purely ornamental to the structurally demanding.
.
Favorites?