Must Have Sunglasses for Fall Wear 2013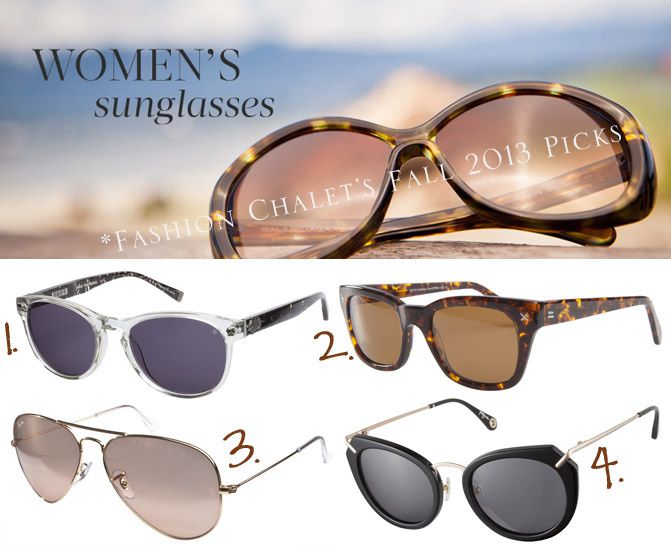 We all know that Summer is all about the sunglasses. However, that doesn't mean we need to shy away from selecting spectacular eyewear come Fall and Winter. The sun is still shining, regardless of the chilly weather or snowy escapades. So when it comes to picking out the perfect pair, it doesn't have to be difficult.
I decided to share some of my personal favorites with you:
1. John Varvatos V774 Crystal 51- These clear sunglasses remind me of my middle school days. I love the idea of clear glasses. Don't you?
2. Derek Cardigan Sun 7014 Brown Tortoiseshell- You can't ever go wrong with Tortoiseshell. This frame is friendly for all face shapes too. Be elegant this Fall/Winter in these.
3. Ray-Ban 3025 Gold- Bad Cop? Good Cop? Who cares? With these timeless sunglasses, you'll be the toast of the town- no matter what the weather brings.
4. Raen Pogue Black Polarized 54- These scream Nicole Richie and Snow Bunny all at once. Shade your pretty peepers easily with this pair.
You can find all of these sunglasses and more at Coastal.com
* Which ones do you like the best?