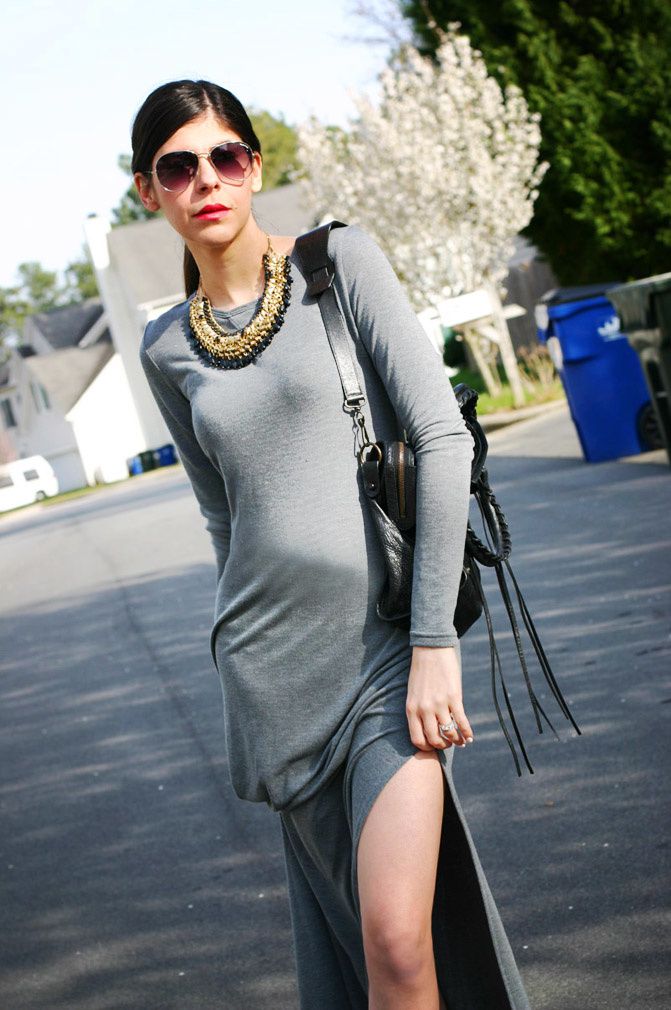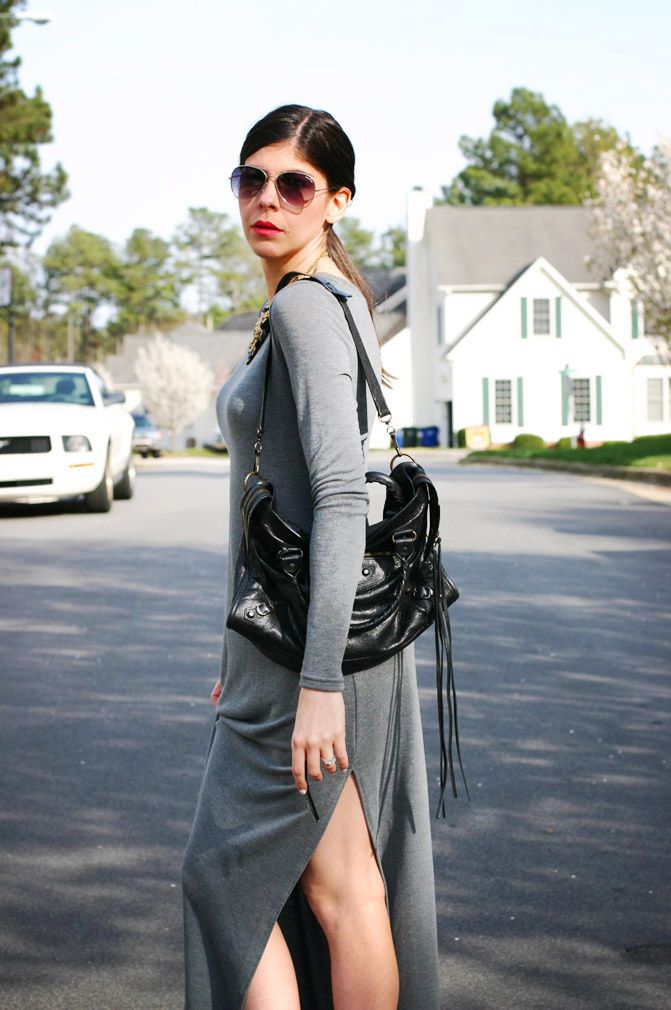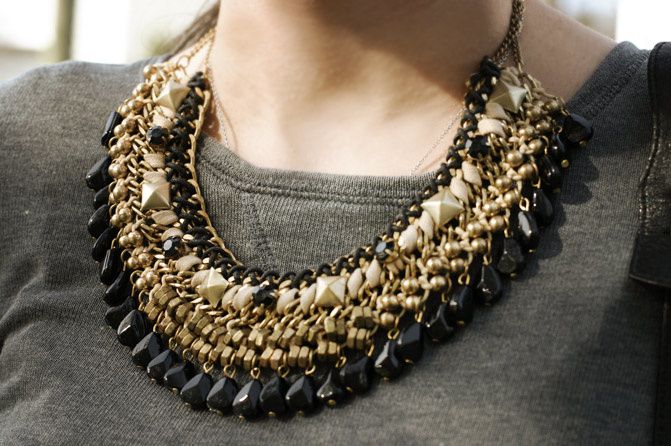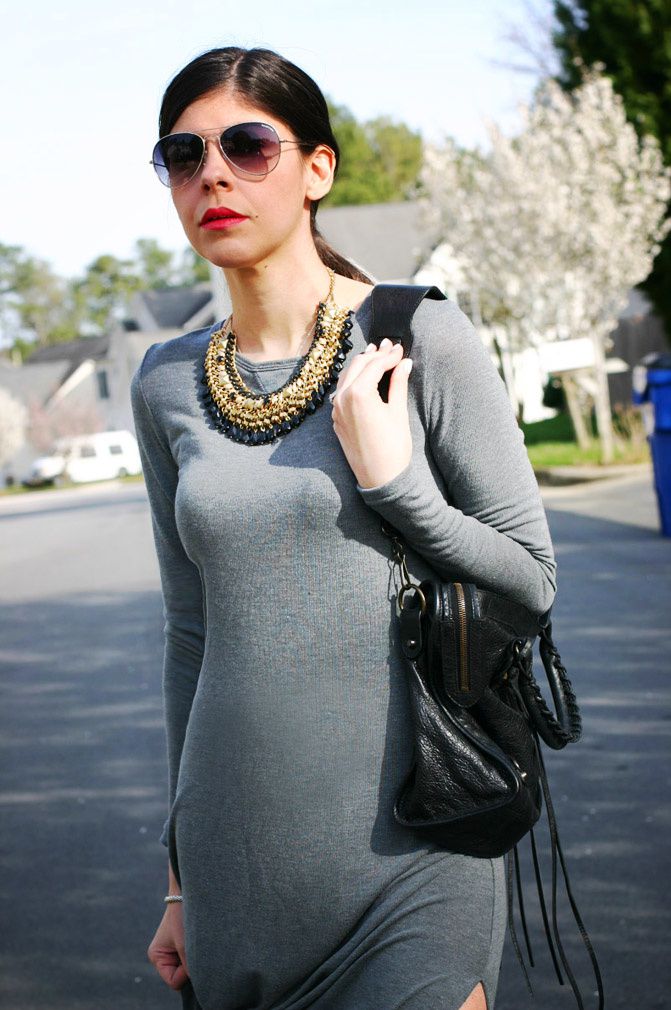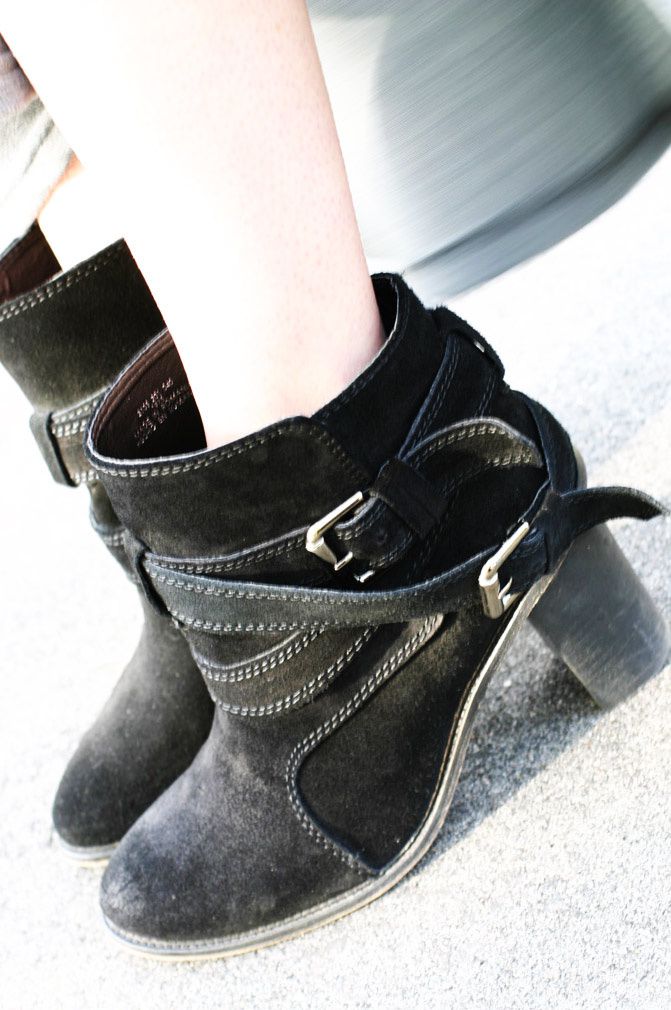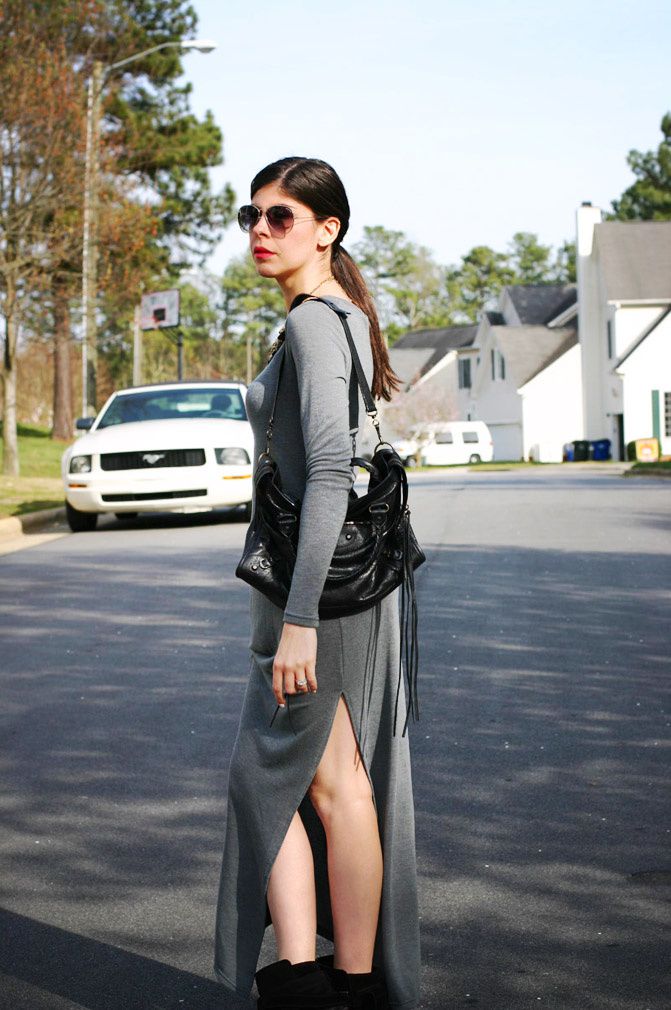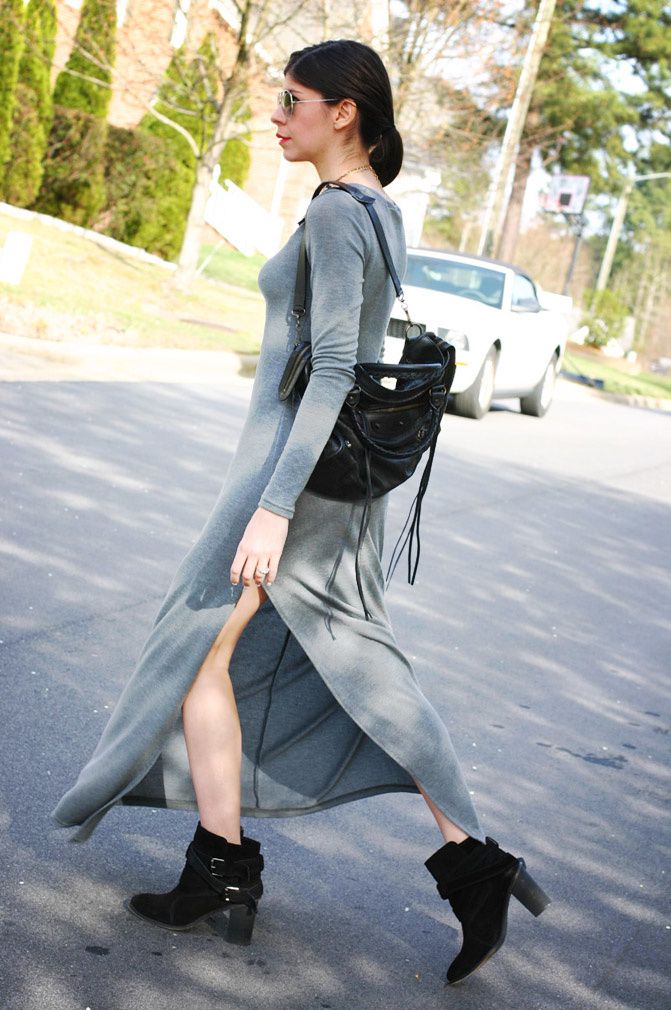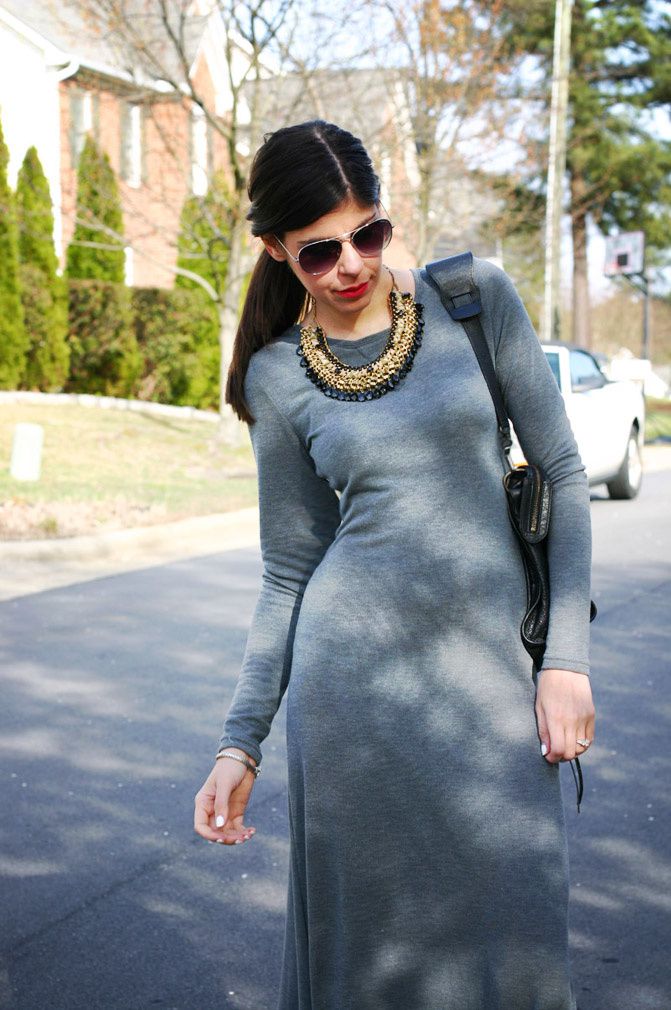 HaoDuoYi Maxi Dress / Zara Necklace + Boots / Kenneth Cole Sunglasses
Balenciaga bag

I got creative and decided to battle the windy afternoon with floor stomping ankle boots and a heather grey maxi dress. The slit up the leg, adds some sexy oomph. No? I also wanted to rock aviator sunglasses and a ponytail. Something different, straying from my usual "norm" for just a little bit. My black balenciaga bag wanted to come out and play again...

Do you like the way I mixed this look together?