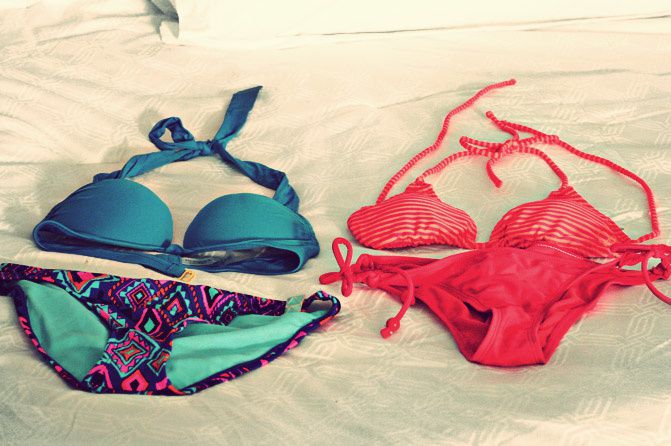 Swimwear pieces by Victoria's Secret and Target.

Guess what? I'm heading back to my hometown next week. I'll be there for a fabulous week filled with sunshine, fashion and plenty of swimsuit wearing. I love to mix and match my suits. Do you spy the tribal print, neon and stripes? Just a few of my favorite trends. I'll be staying in Miami Beach, on an island. Maybe I'll see some of you there?

PS: Rumor has it that the Kardashians wanted to move onto said island, but the residents protested. Woah!