Little Brown Spotted Dress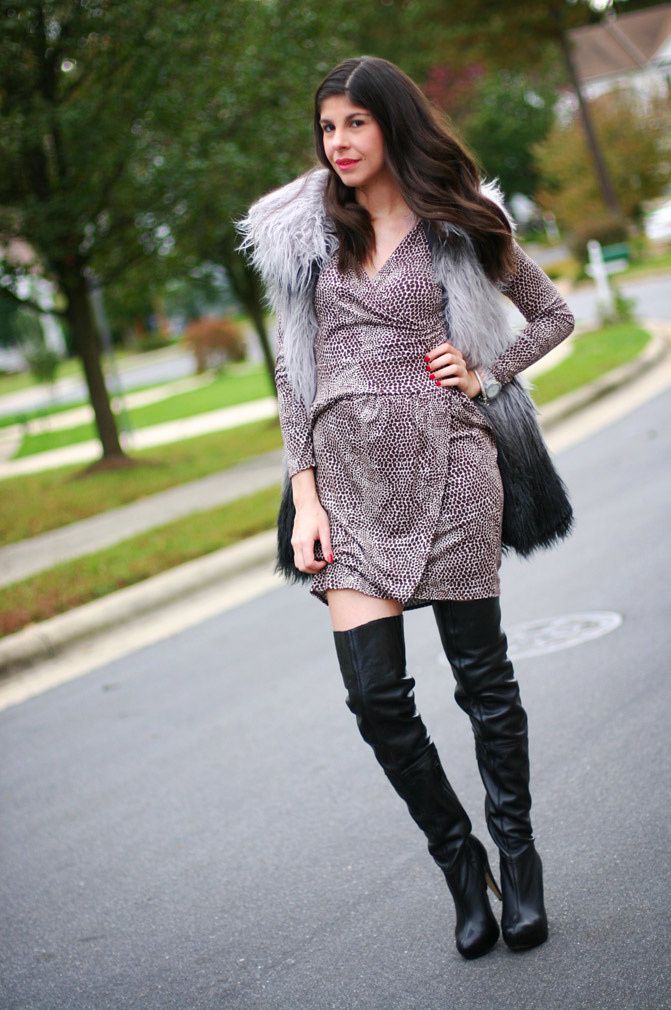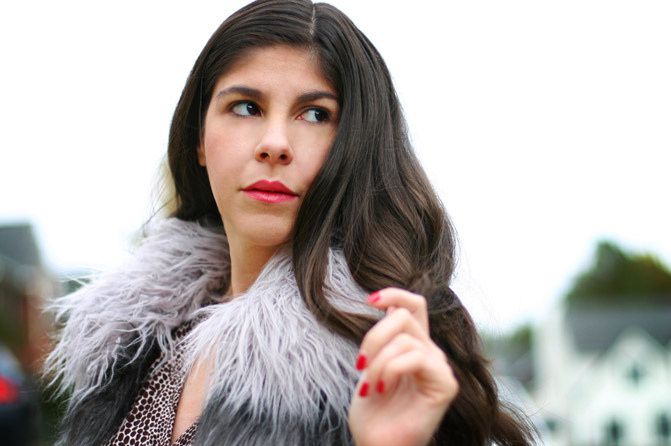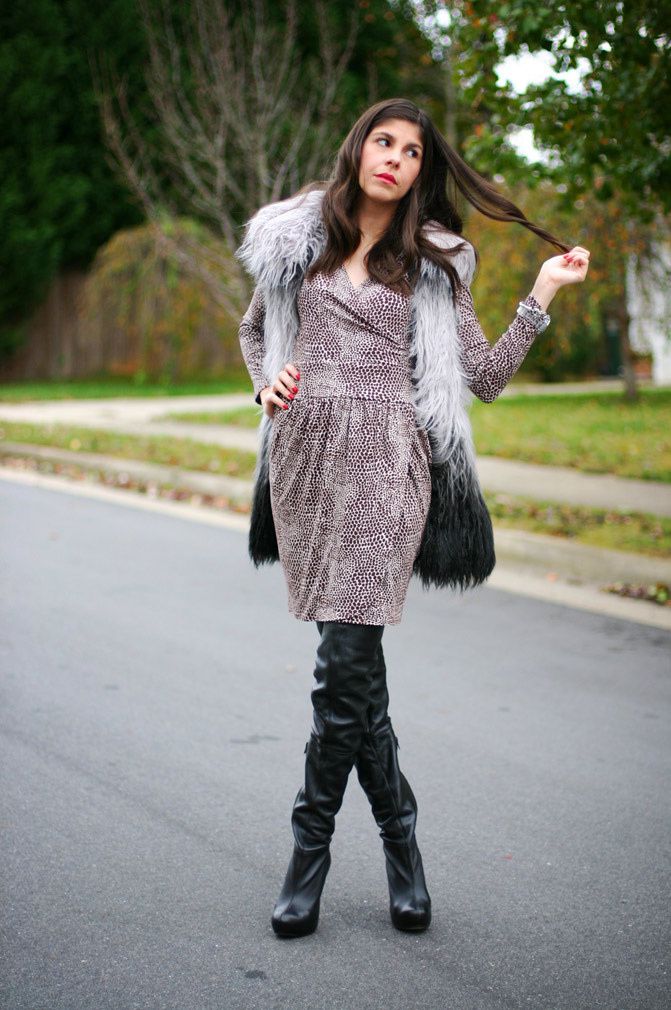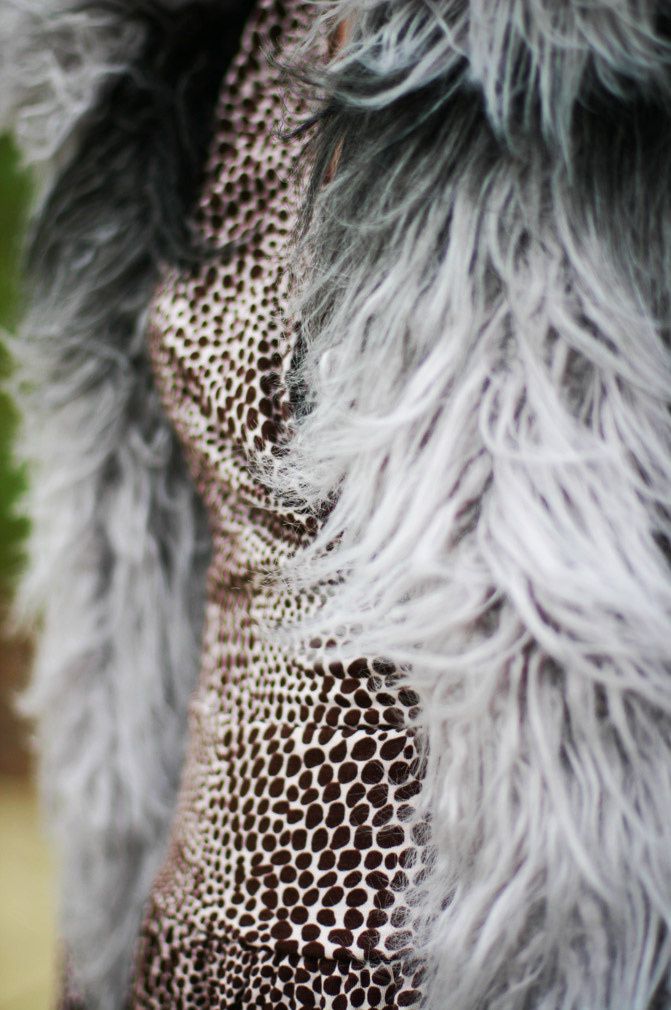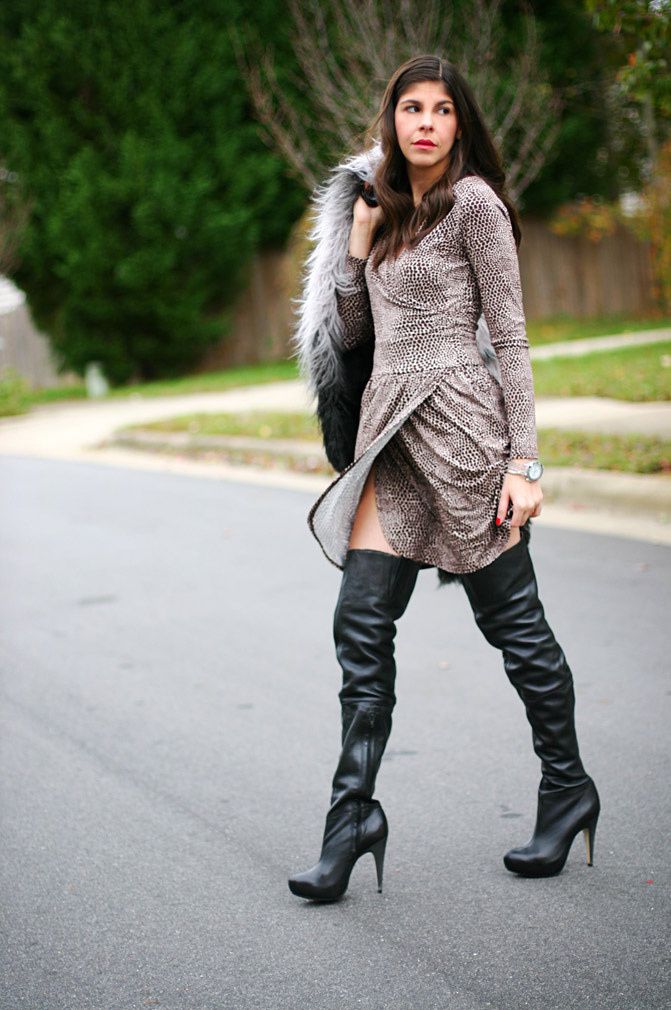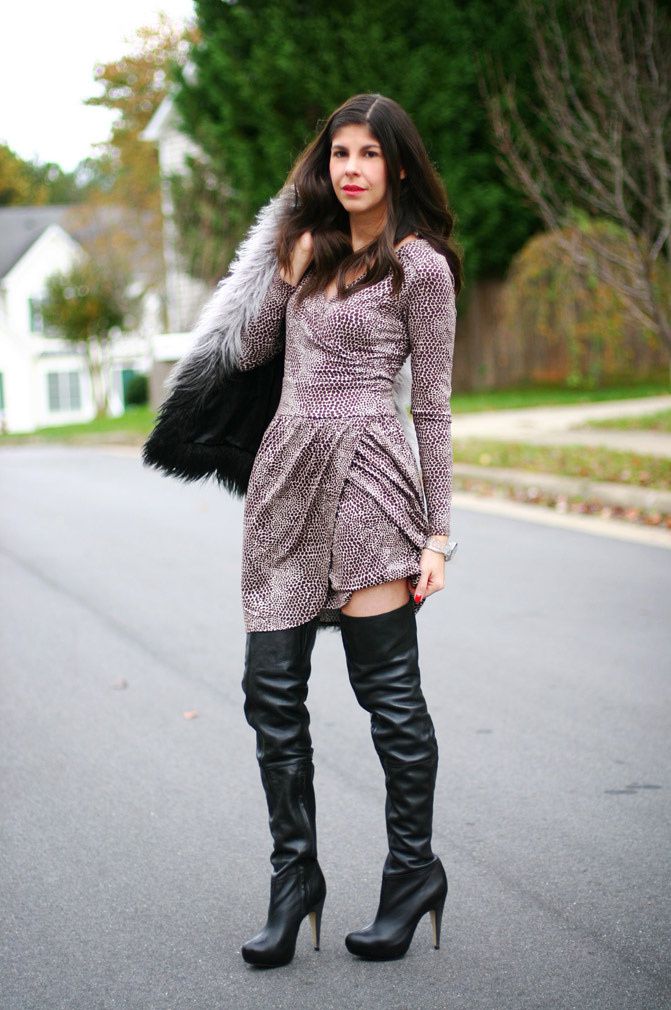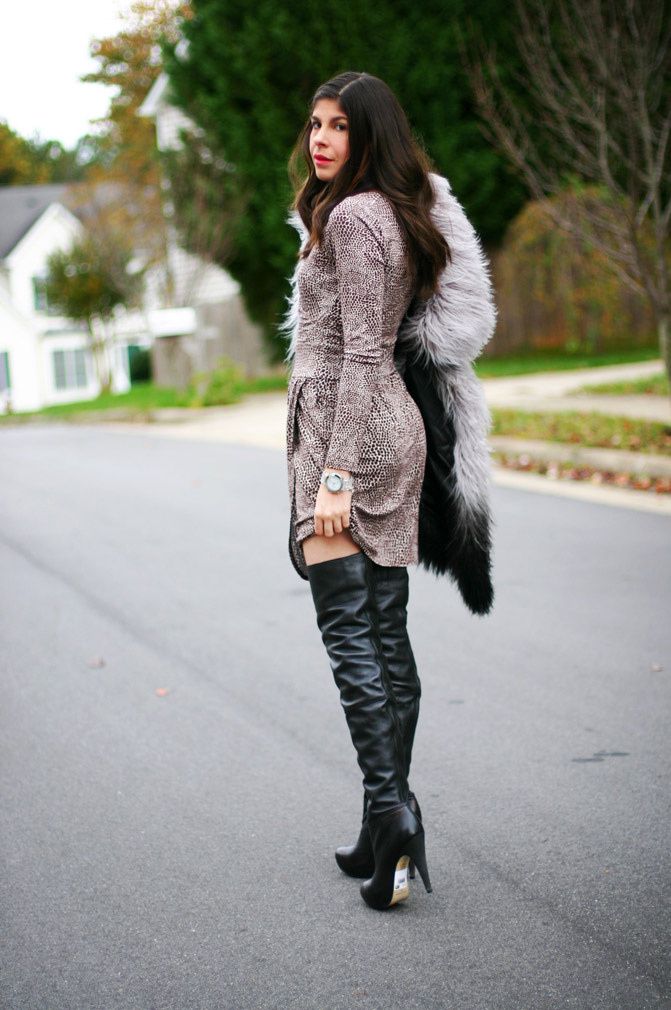 Envi Cocoon Wrap Dress / VS Ombre Faux Fur Vest / Topshop Over the Knee Boots / La Mer Watch

When I initially spotted this dress on the racks (no pun intended) I fell head over heels for its spotty print. I find brown tones easy to mix and match with. I also like that this color also happens to complement my hair. Part body conscious, part wrap-dress. I think it's safe to say... Diane von Furstenberg would be proud of my choice!

I wanted to wear this dress to a number of Holiday dinner parties and festivities layered with lavish faux fur coats and sexy boots. The best part about this dress is how it fit me like a glove. I found it easy to dress up in with almost any shoe or coat in my closet. I finally settled on a pair of buttery soft leather over the knee boots. Instead of tights- which can be a nuisance to wear at times, these boots work- adding both style and warmth. I found the faux fur vest a fun addition to the dress. An easy layering piece to play with the simple print. Unexpected at first glance, maybe. Yet, working its way in- subtly. Whenever Winter lands, it's always hard for me to adjust; at first. After months of t-shirts, shorts and pretty sandals, it's a little bit daunting to dress up in layers all over again. Especially for a Woman. When you want to still look feminine, pretty and maybe even a little bit sexy. You need to find ways to keep style, comfort and warmth working for you long into the cold Winter months. For this- I say try mysterious layers. A fitted dress like the one I'm wearing is a good foundation piece to start with. Just add a comfy coat, cardigan and cute bag. Faux furs are also your friend. So are leggings underneath your jeans. And don't forget the tallest of boots or funky tights with platform shoes.
Want to Follow my adventures on INSTAGR.AM?