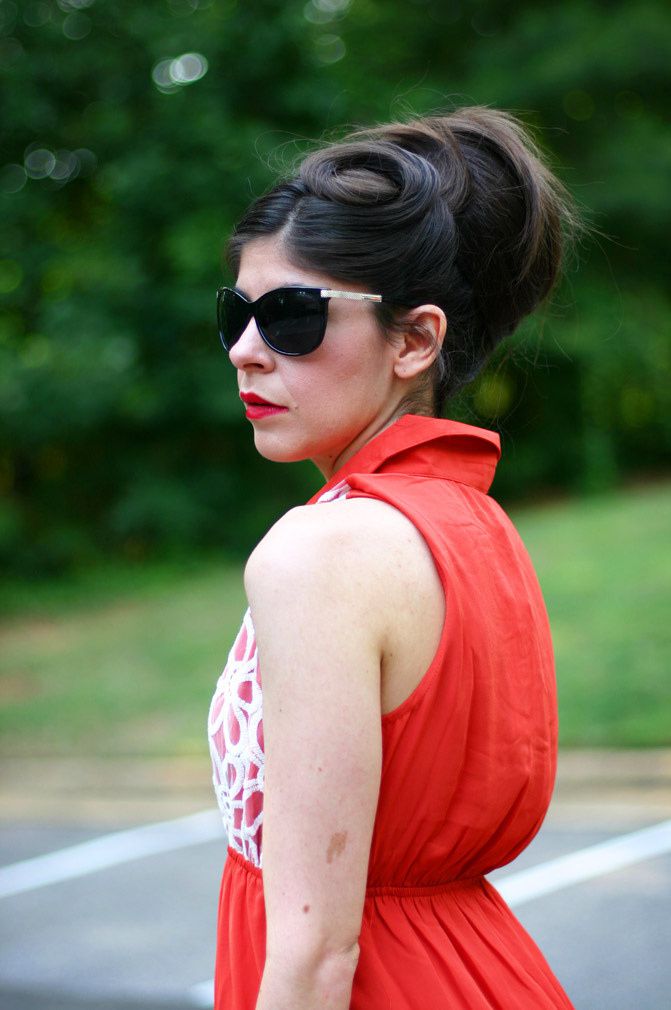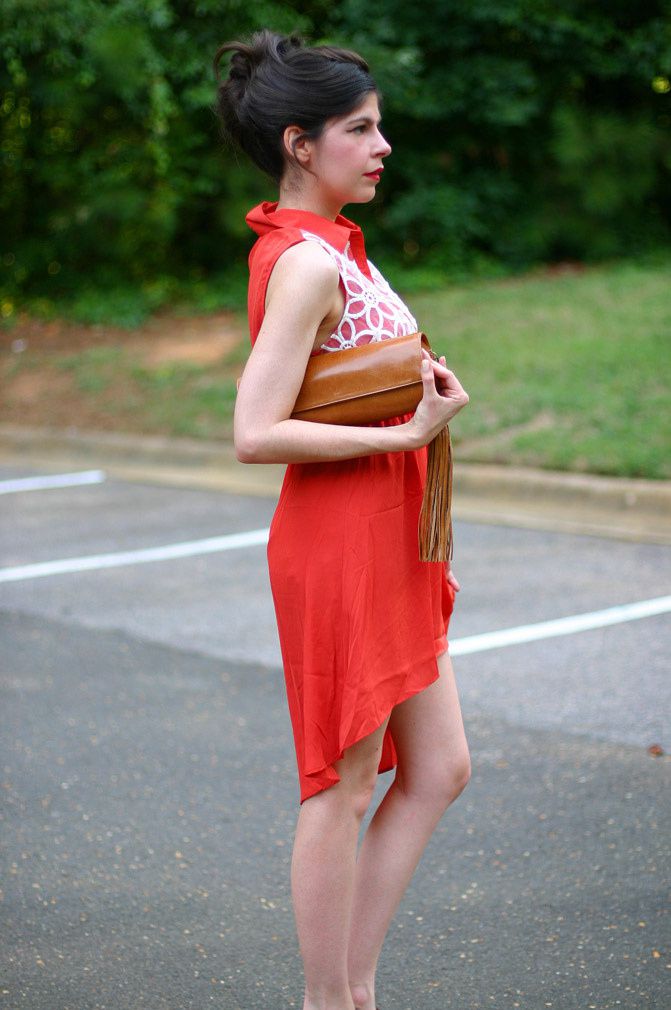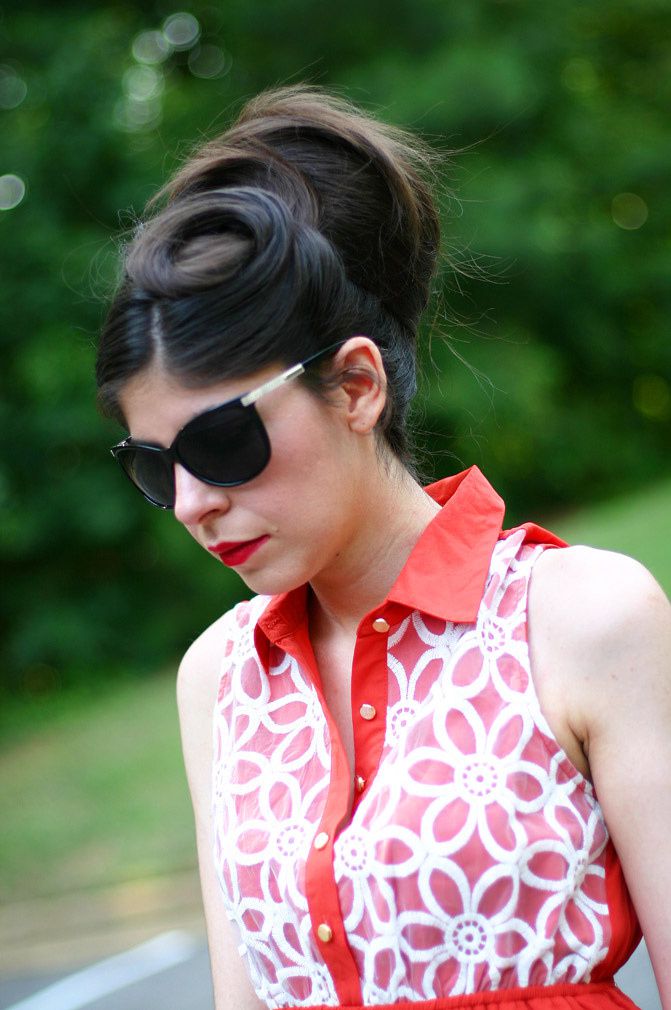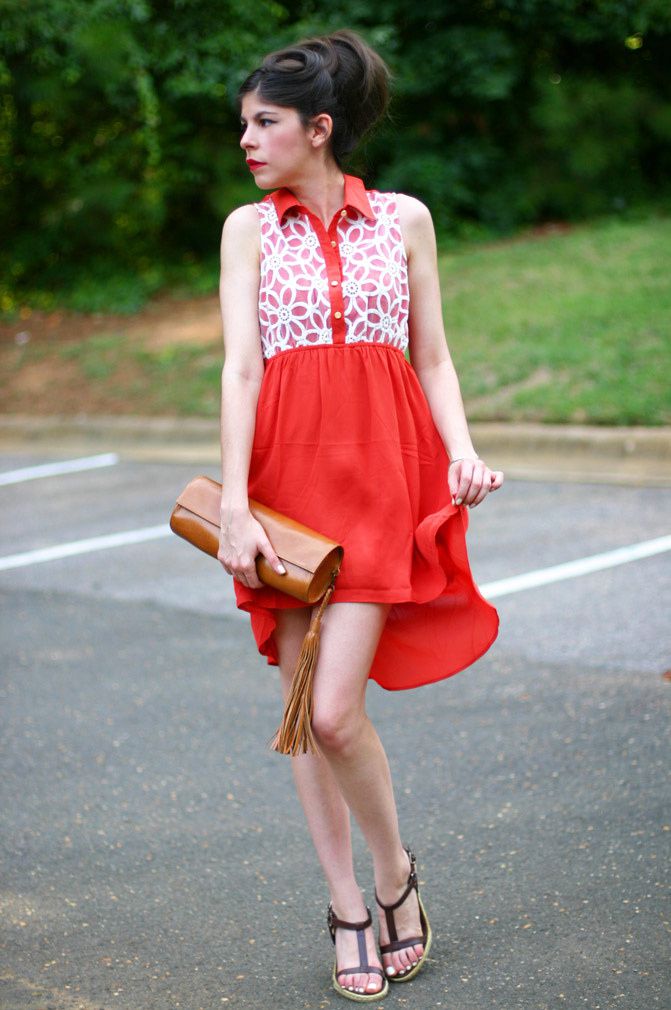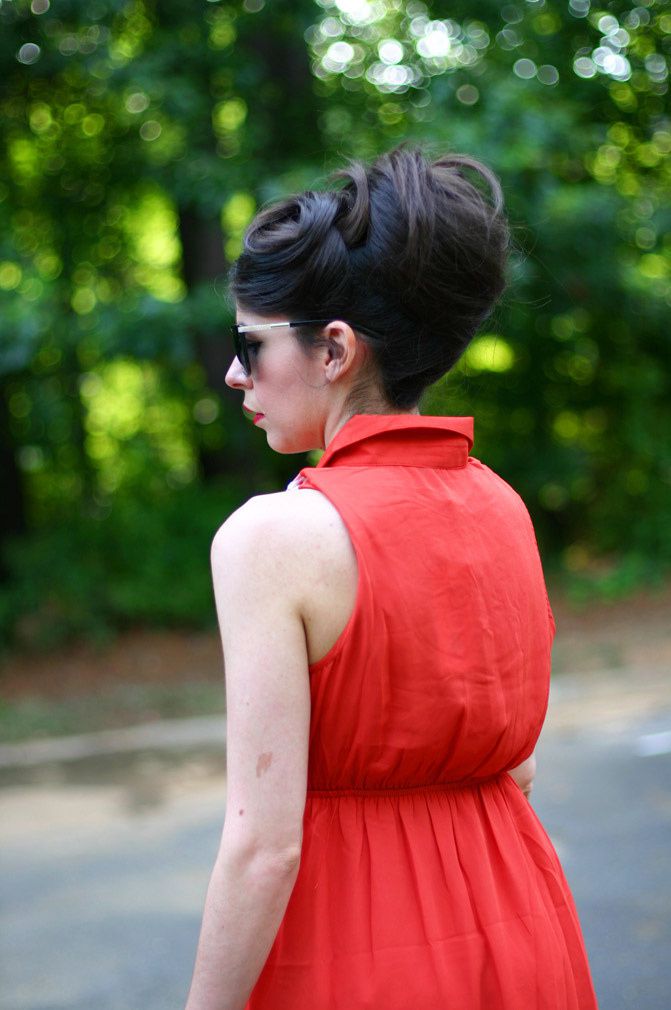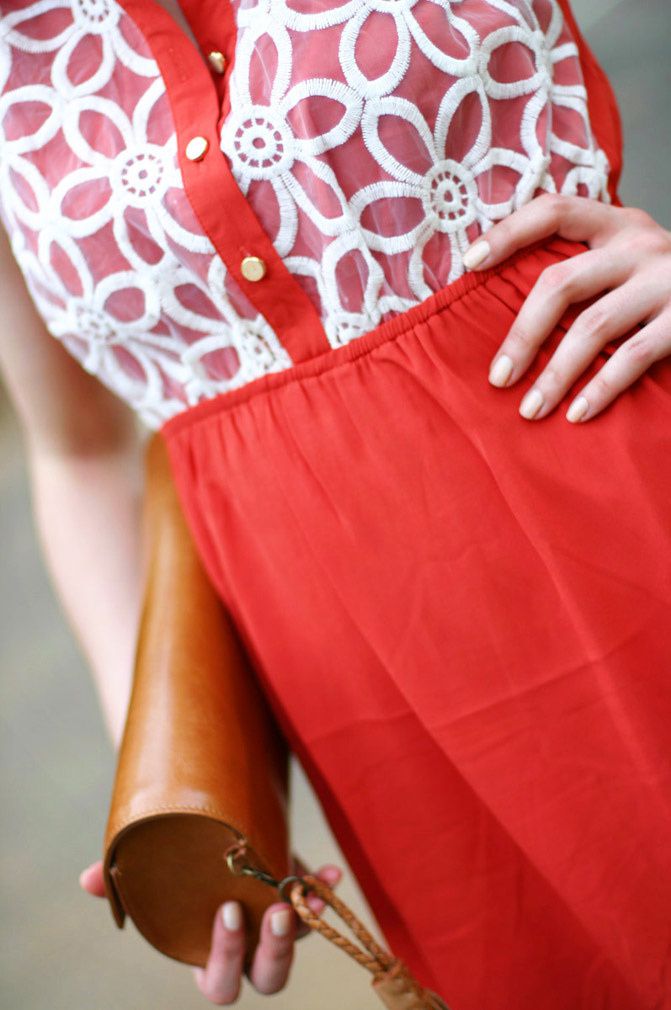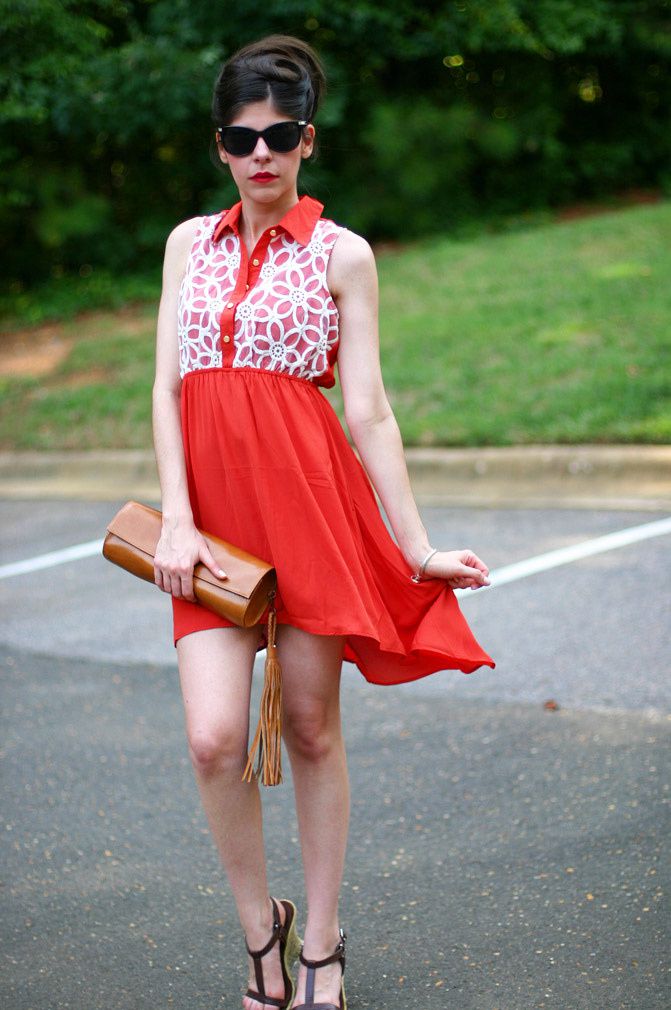 Hair by MARK CHRISTOPHER SALON
Color Me Pretty Dress from CLOTHES HOUND Boutique
HOBO International Bag
ETIENNE AIGNER Wedges

The phenomenon of the high-low skirt and dress trend started on the fashion runway, and has quickly trickled down to almost every designer. Now even blouses are toying with the same idea in design. I'm glad, as it's a very fun and flattering style to work with. I'm also a huge fan of collared shirts and blouses. The fact that this dress comes with one is great. A very classic style and fit for almost everyone. And the sleeveless cut is also comfortable. I think Jackie or Donna from That 70's Show would have jumped at the chance to wear this dress too. Since I have very dark brown hair, autumnal colors seem to complement me well. Orange being one of my favorite hues. The flower cut outs in the design are incredibly adorable and eye-engaging. I wanted to keep the rest of the look subtle. Only adding in small touches of chocolate brown. My Audrey Hepburn / Breakfast at Tiffany's inspired up 'do really helped to keep focused attention on the neckline of this dress. I wish I could style my hair this way every day. Now, if only I also had access to Audrey Hepburn's Givenchy wardrobe as well. A girl can dream...
Want to Follow my adventures on INSTAGR.AM?