Current Accessories On My Arm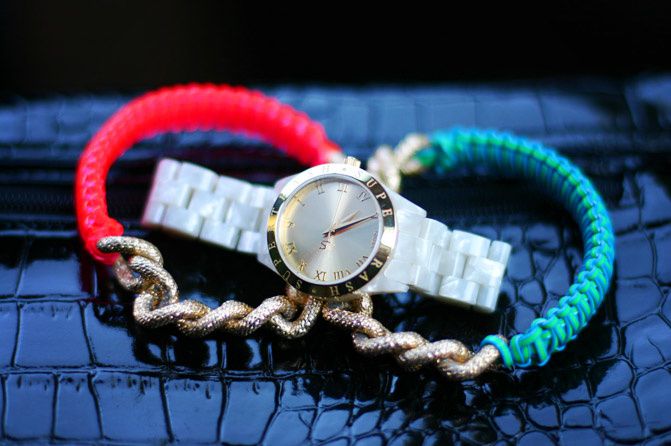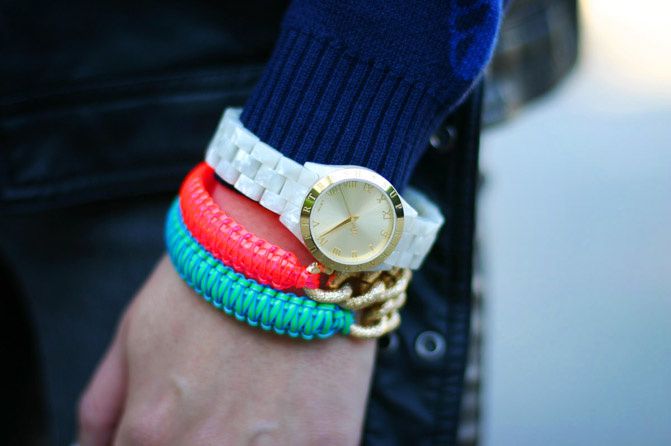 Supertrash watch / Punch Neon Friendship Bracelets

I'm in love with the pearl white band of this watch and its delicate gold details. And, I'm pretty sure you all already know my pure obsession for all things fluorescent. Neon is the trend that keeps seeking my attention! See the Full Outfit again

HERE

.
Want to Follow my Adventures on INSTAGR.AM?