Fishing in Victoria's Secret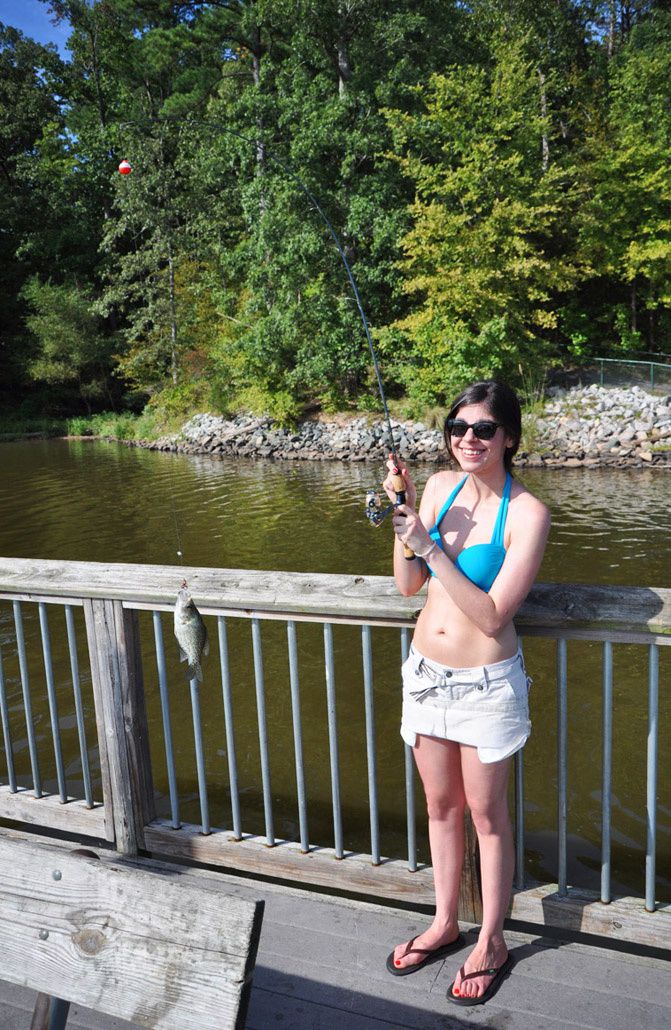 Victoria's Secret Bikini / American Eagle Cargo Skirt / Sanuk flip flops

Don't worry, we always throw the fish back. I only caught two anyway. When the sunshine became far too unbearable, off went the t-shirt and out came the sun screen. With Summer quickly coming to a close, I have been soaking up all of the rays I can get while I still can. I'll be sad when I have to put this adorable turquoise bikini back in storage for the winter. Thank you, Victoria's Secret for my blue bikini.

Want to Follow my adventures on INSTAGR.AM?