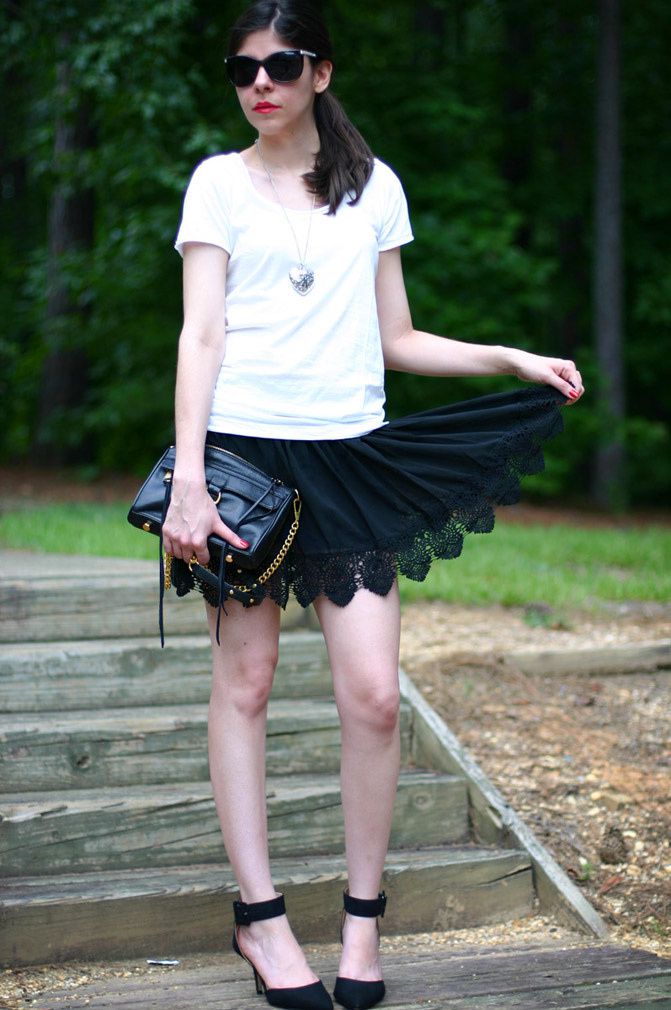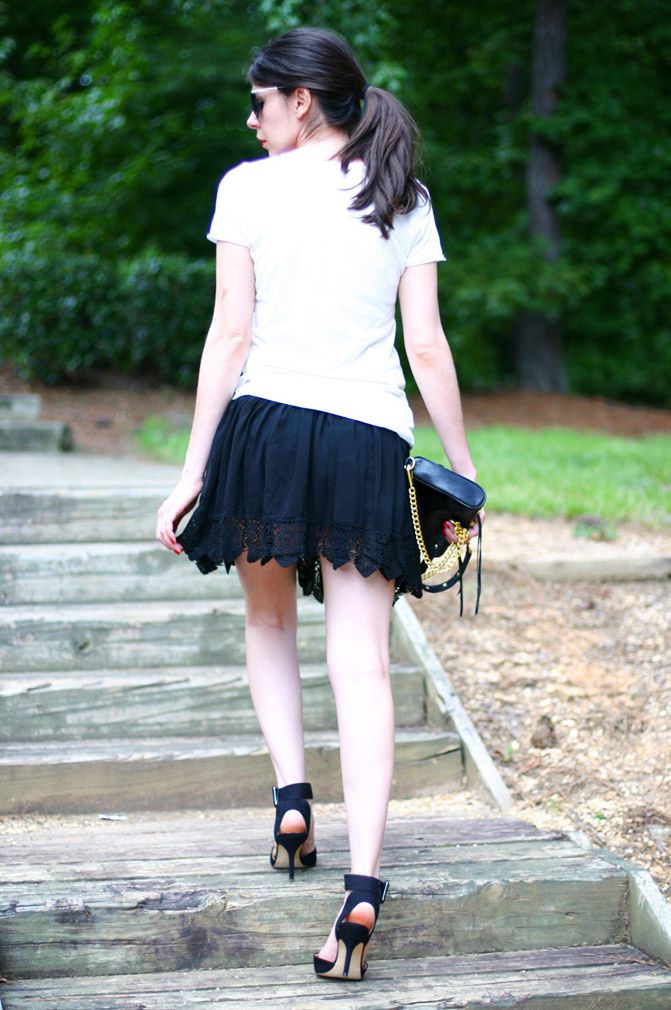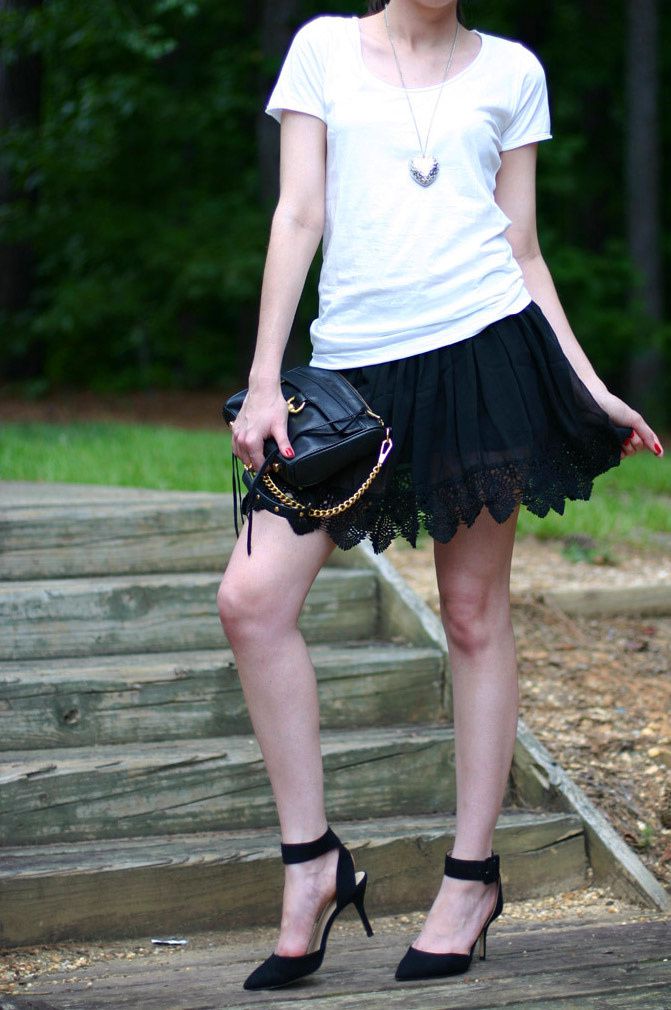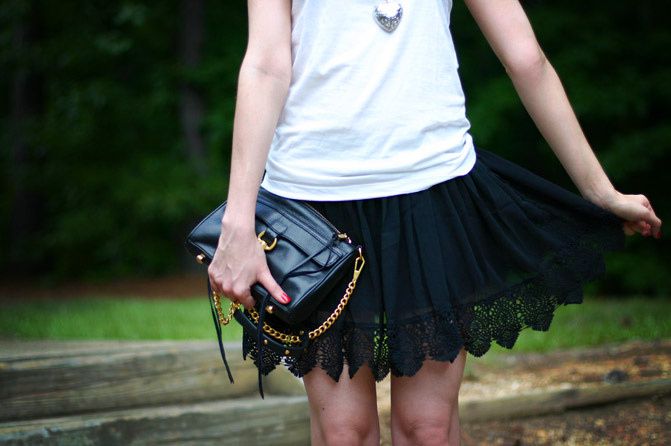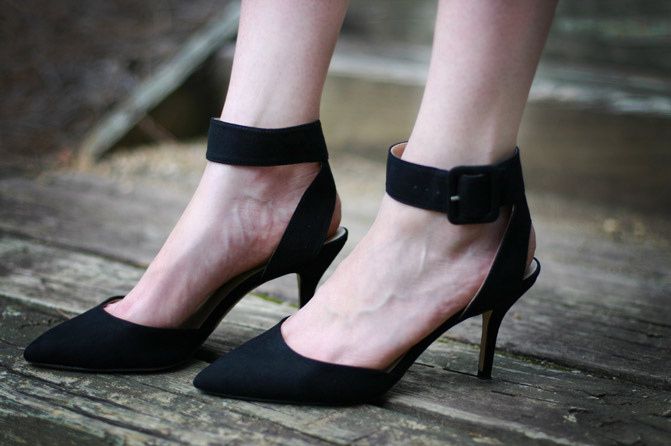 WILDLIFE WORKS T-Shirt
FOREVER 21 Necklace
MINK PINK Sunglasses
REBECCA MINKOFF M.A.C. Bag
iANYWEAR Lace Skirt
ZARA Heels

I had a fun time wearing this skirt! I never wear just black and white. Or rarely, anyway. So this time I decided to just stick with the basics. If you like my

Rebecca Minkoff bag

- Check out how you can win one too via my Giveaway

here

.

P.S... Follow my adventures on INSTAGRAM.