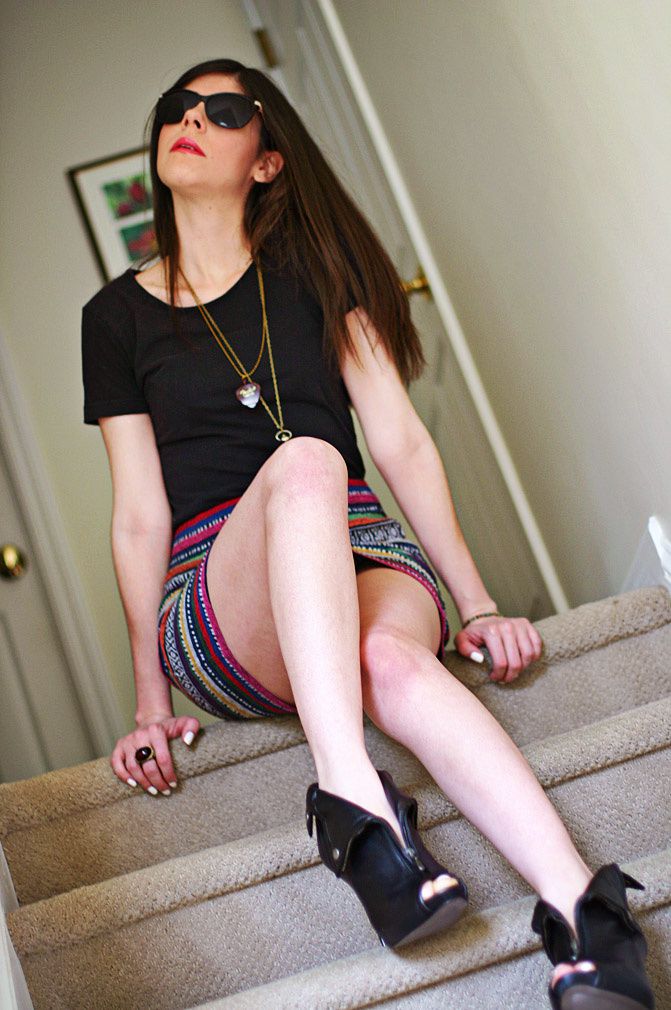 LADAHK Hot Nights Skirt / STEVE MADDEN Heels
VANESSA MOONEY Bracelet

For a surprise Birthday dinner party last weekend, I wore these killer heels and this pretty skirt. I'm a fan of colorful prints and unexpected shoes. The birthday boy, 86 years old, seemed to approve of my Alexander McQueen inspired "weapon-like" stilettos! :)

P.S... Follow my adventures on INSTAGRAM.