" GIVEAWAY! " Vanessa Mooney Bracelet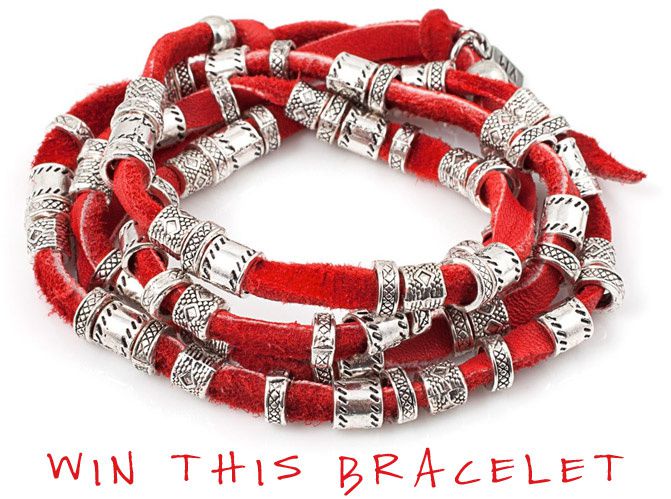 WANT TO WIN? Of course you do.
I have this same bracelet in red (and navy) and.. I'm.. IN.. LOVE.. with them!
"What do you have to do to ENTER"... you ask? Easy...
-1. Follow Vanessa Mooney on Twitter/Facebook/Instagram (@VanessaMooney)
-2. Leave ME a Comment!
GOOD LUCK! 1 Will Win! :) Ends-August 31st!
P.S... Follow my adventures on INSTAGRAM.