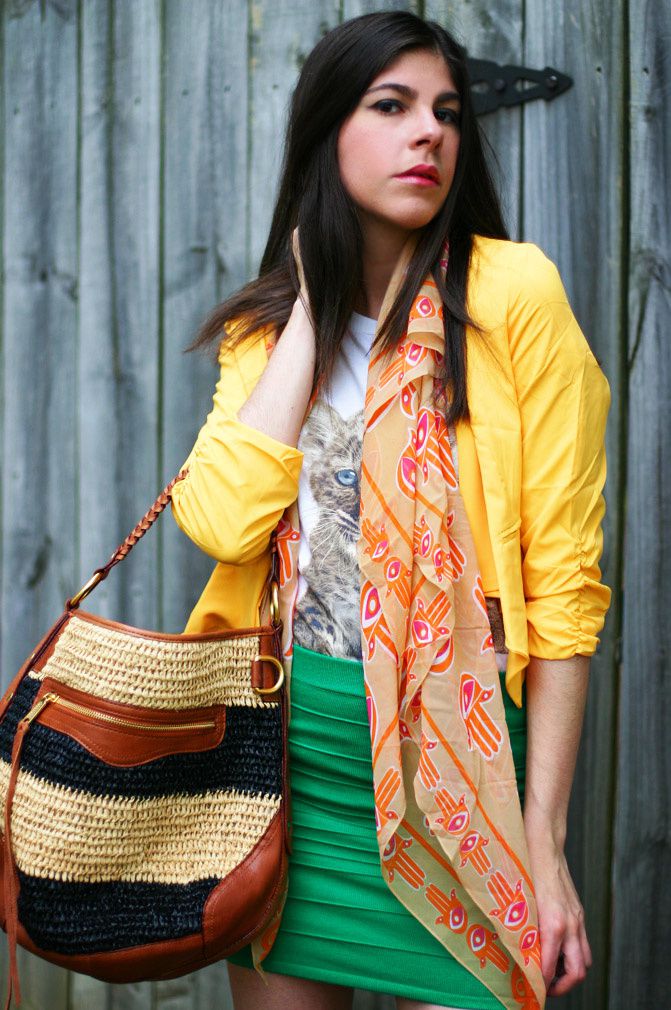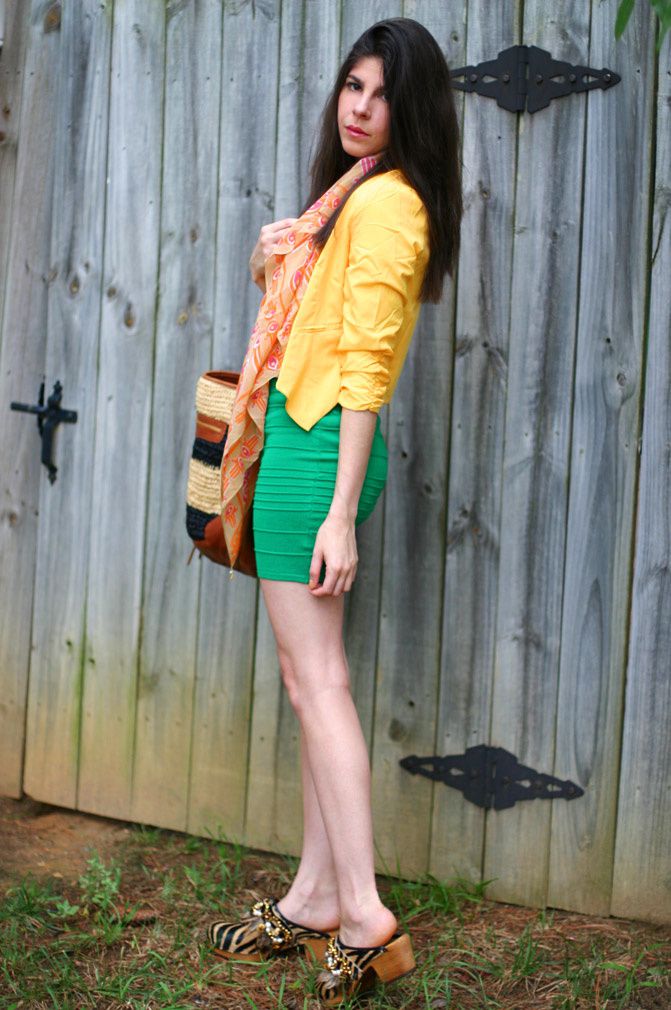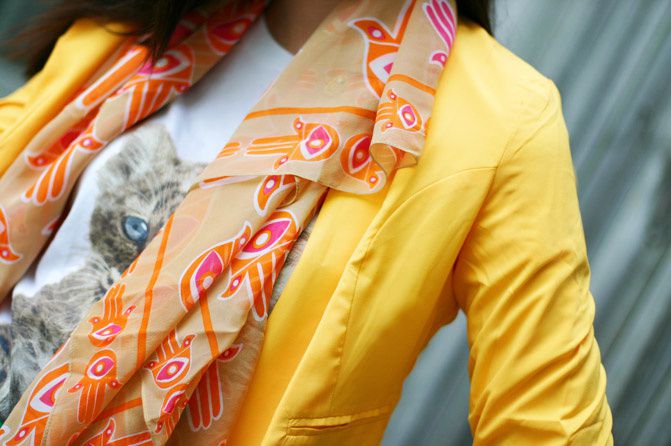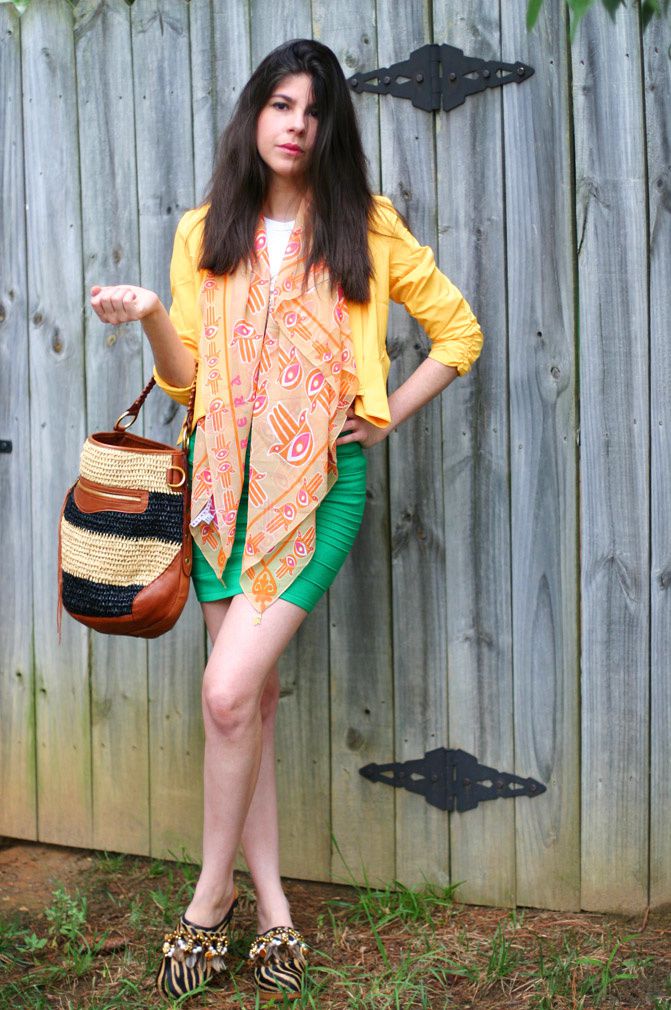 OTRERA Scarf
OUT of MY KLOSET Blazer
WorldWildlifeFund T-Shirt
MODCLOTH Skirt
REBECCA MINKOFF Raffia Tote
LULU-VIBES Clogs

With Hamsa print in tow, I thought it best to color block my outfit around this brightly printed

scarf

. What do you think? The addition of the clogs- was an attempt, on my part- to think out of the box. What am I saying? There is no box. Not really. Not in Art, Music or Fashion... if you want to grow, learn and have fun experimenting.. there is no box. I'm pretty sure Karl Lagerfeld would concur. ;)

P.S... Follow my adventures on INSTAGRAM.