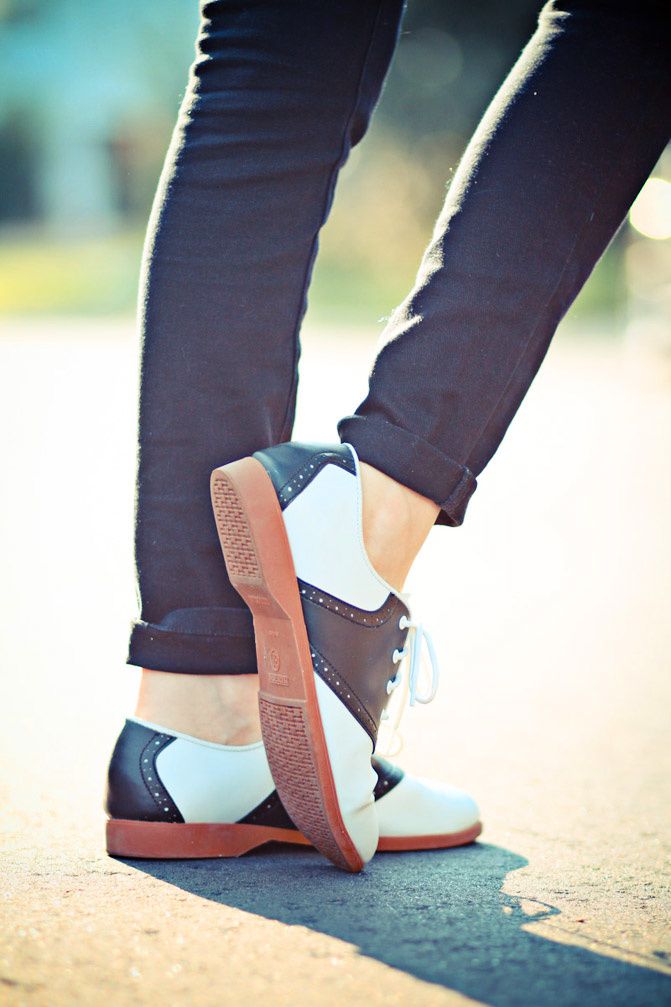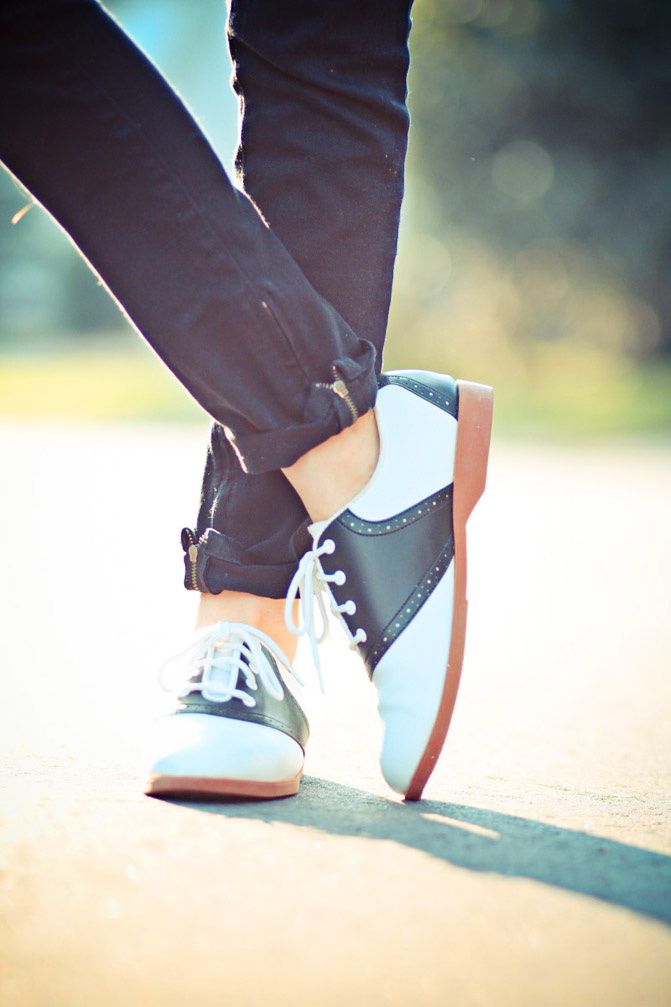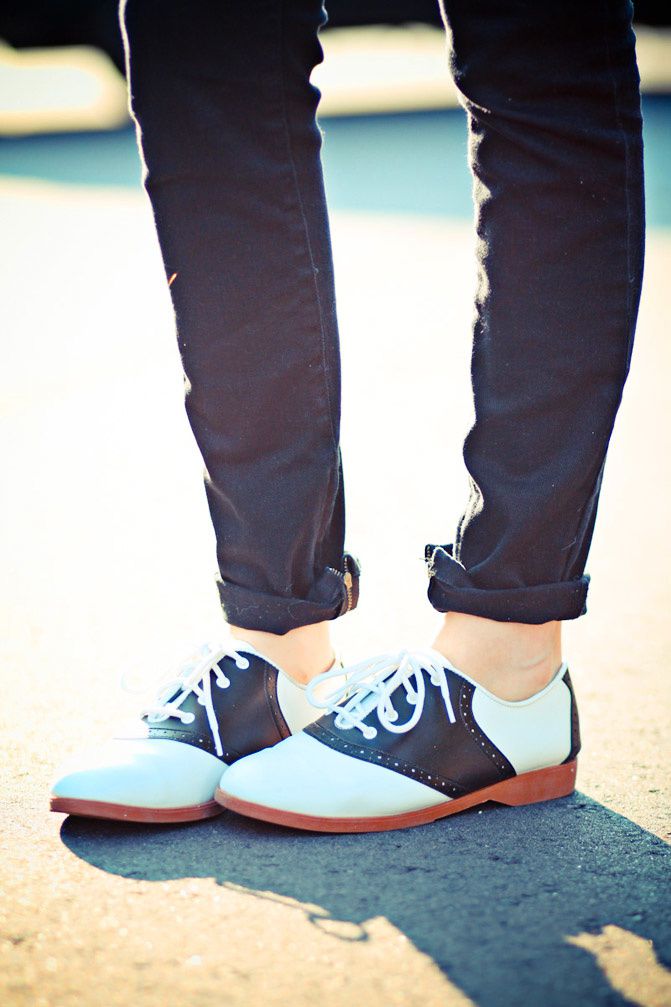 TOPSHOP Skinny Jeans
SADDLE SHOES in b+w

What was once part of my Mom's school uniform, becomes cool again.

Saddle shoes

! While hunkering down for a Gilmore girls marathon and watching Rory in her school shoes, I wanted to revisit the trend. I'm obsessed with the Fifties- from poodle skirts to Oldies music. I wish I could go back in time, even for just a day ... to savor it all.