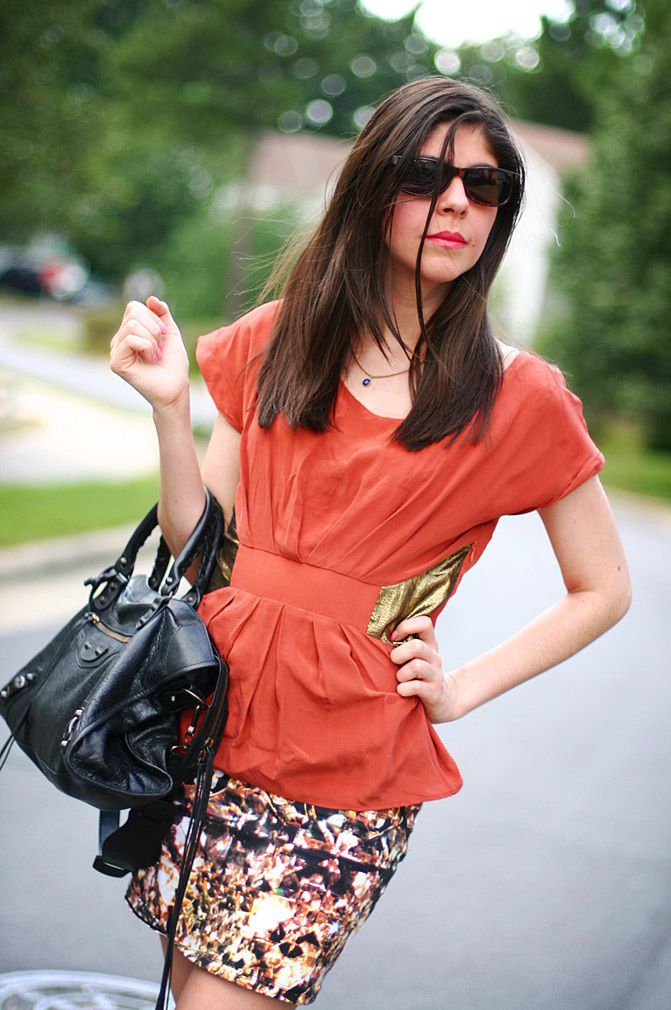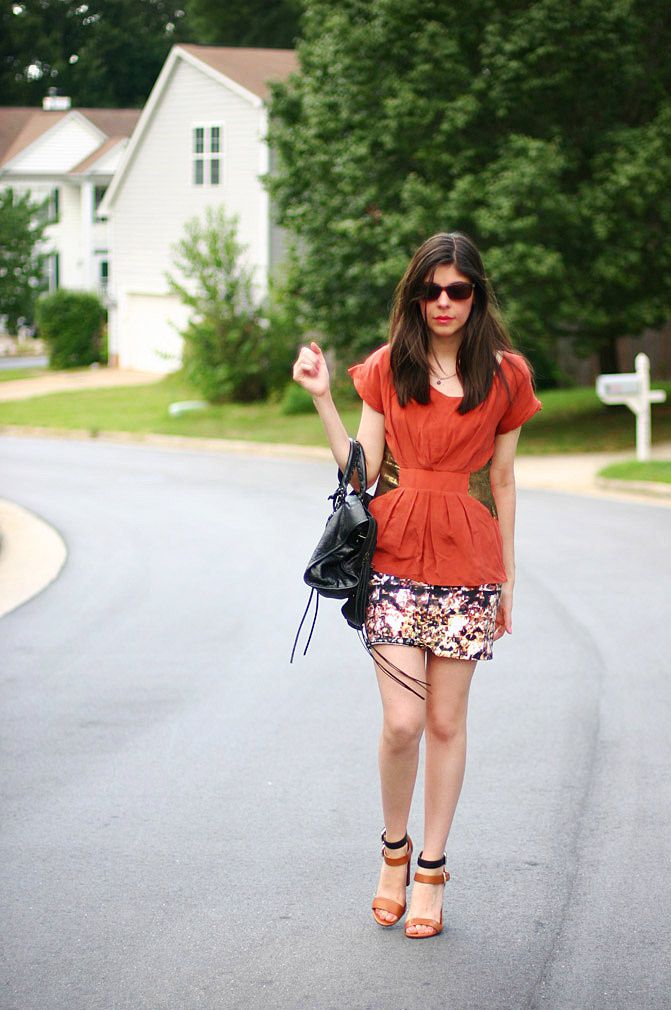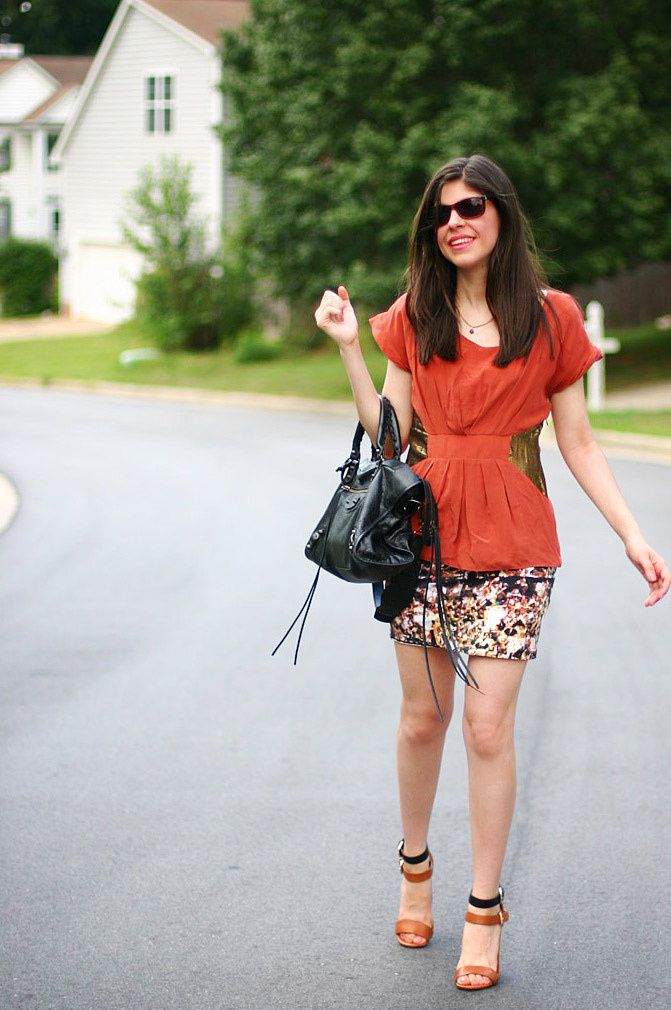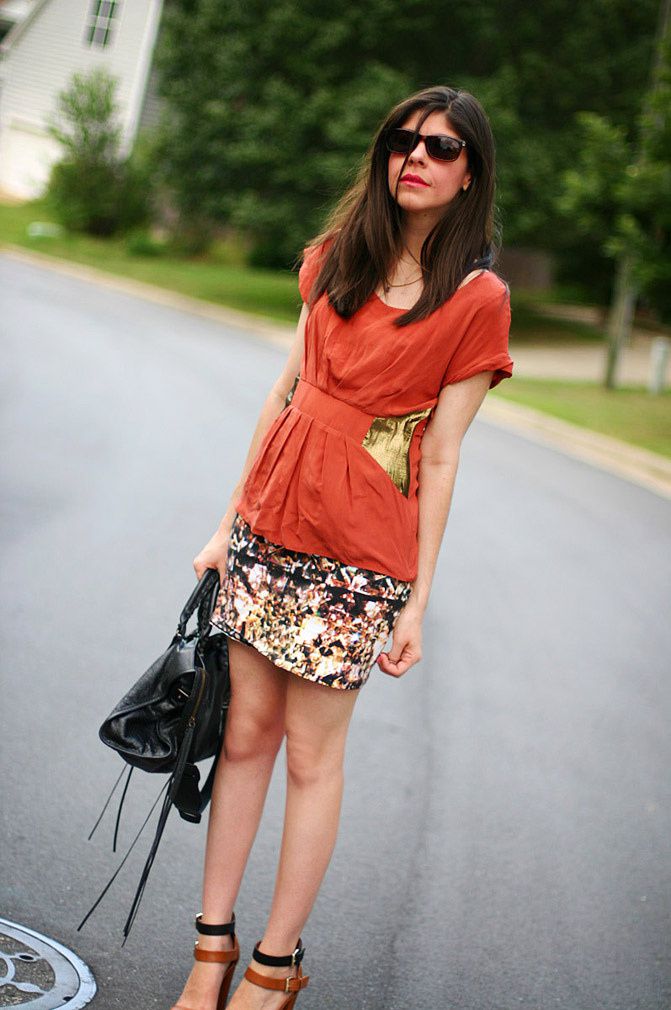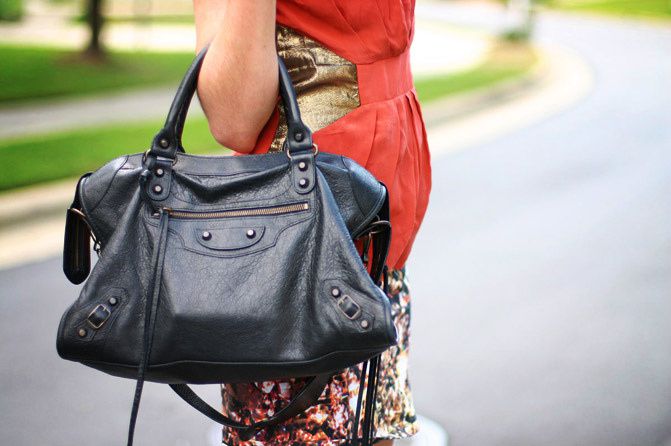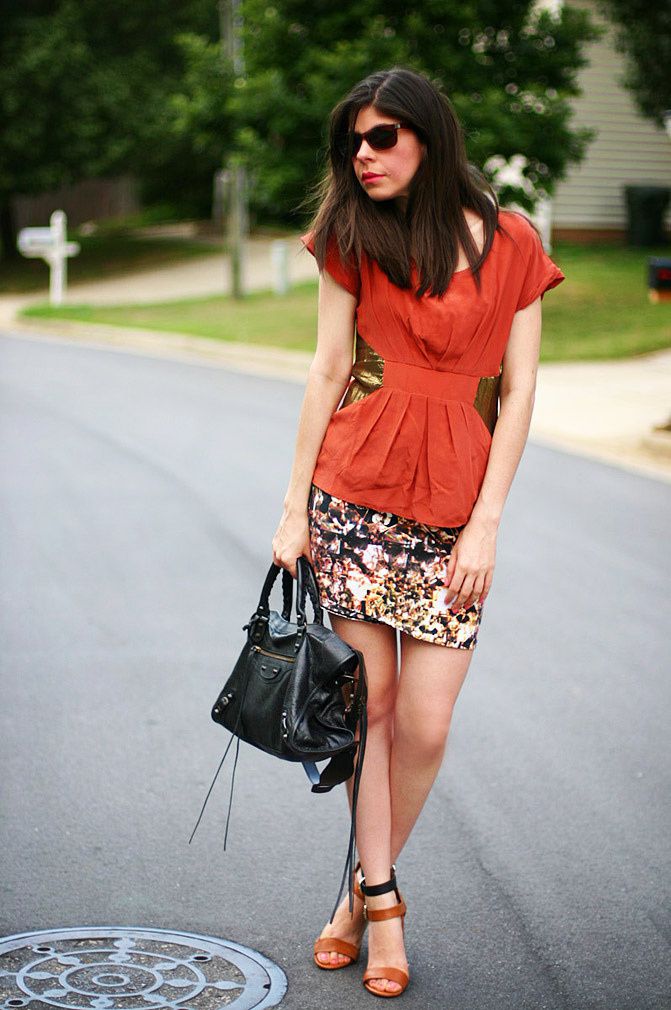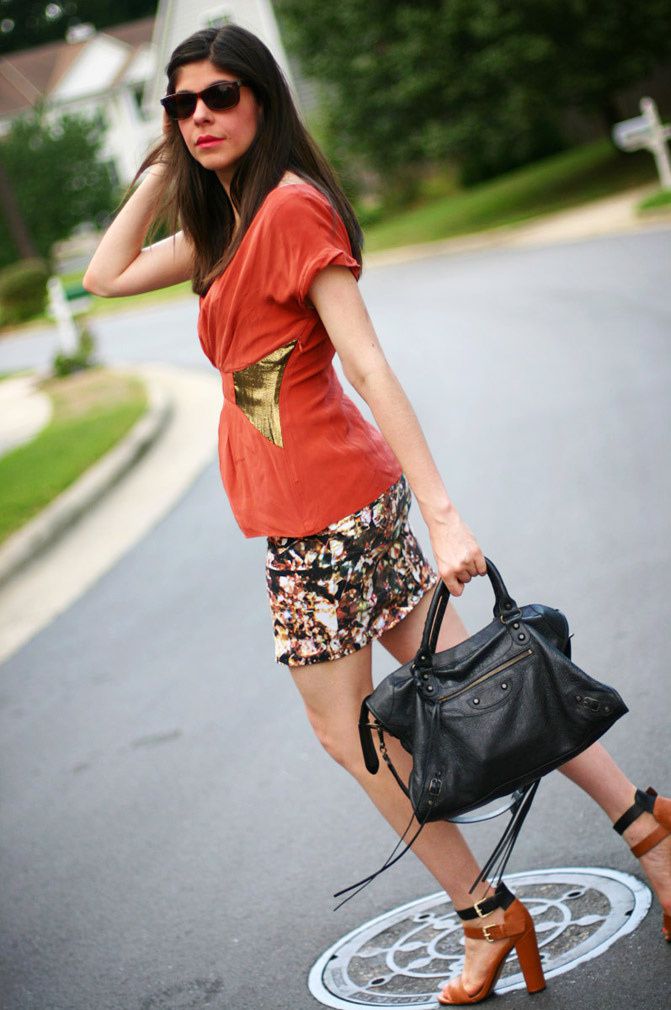 ARYN K. Gold Peplum Blouse
HOUSE of WILDE Double Take Skirt
ZARA Strap Sandals
BALENCIAGA Classic City Bag

I actually wore this outfit to a very special dinner. Unfortunately it was raining that day and I didn't get the chance to snap any photos, until now. I re-wore it just for you guys, so I could capture it for the blog. The first night I debuted this look, I dined on succulent salmon. I find that the golden yellow tones of the skirt meshed well with the brassy tone of the top. Peplum has been a hit all over the fashion Runways lately, so I was excited to dip my toes into this new trend as well. What do you think?