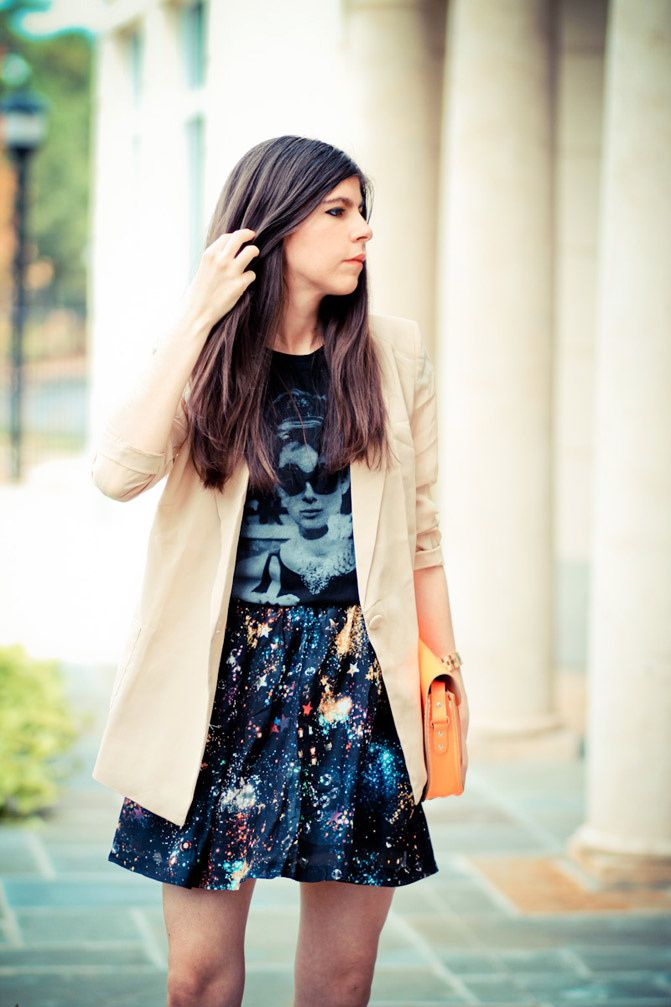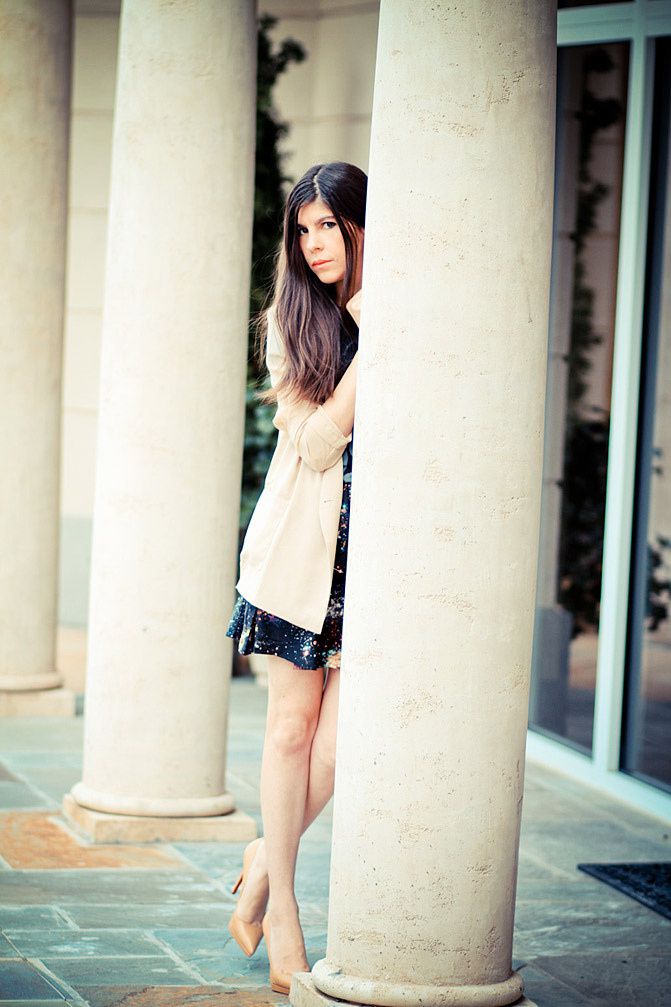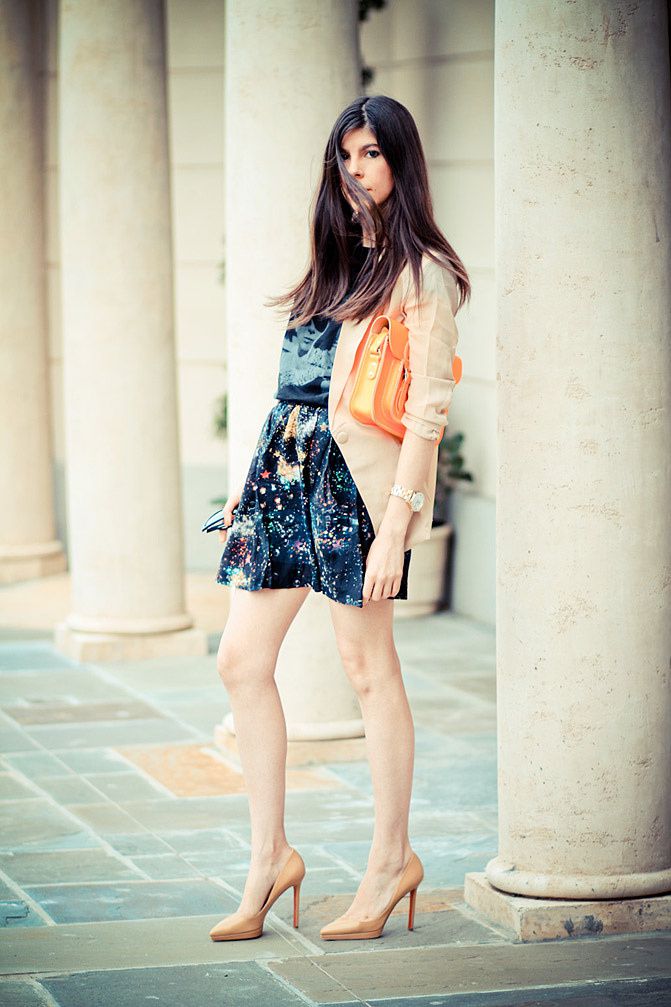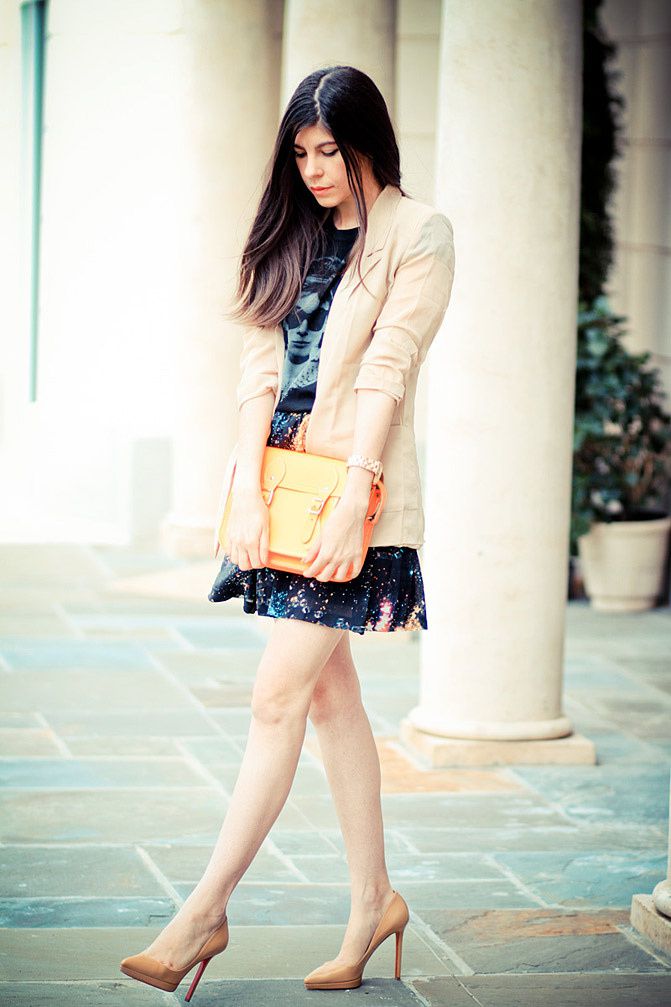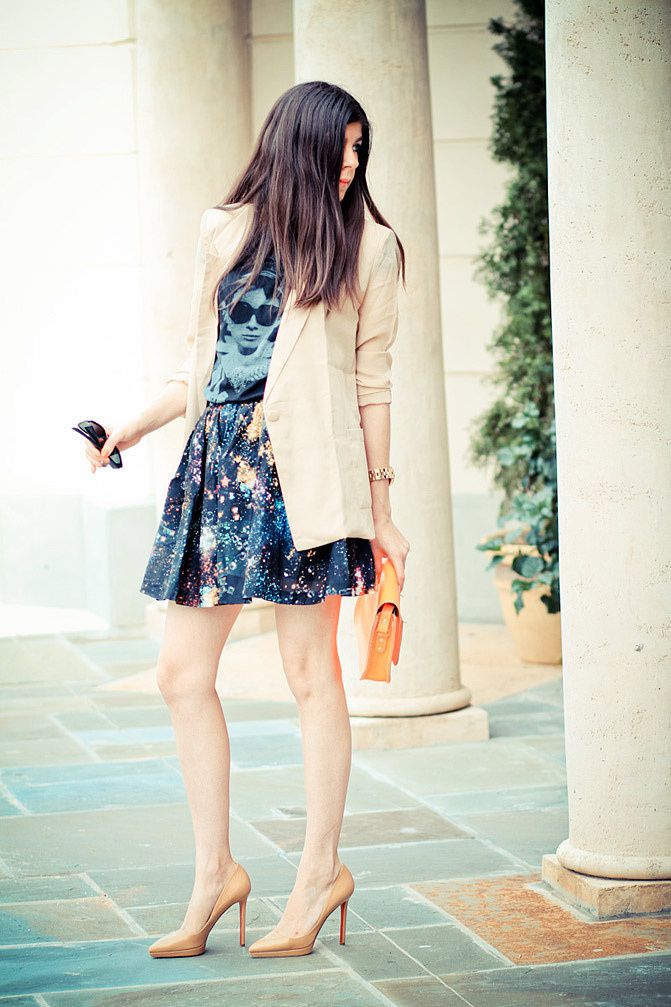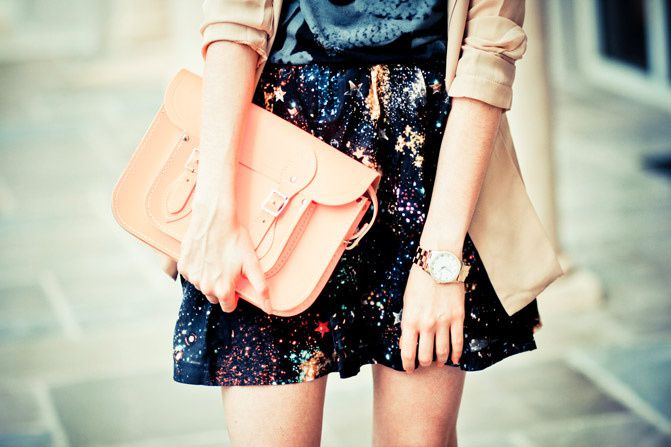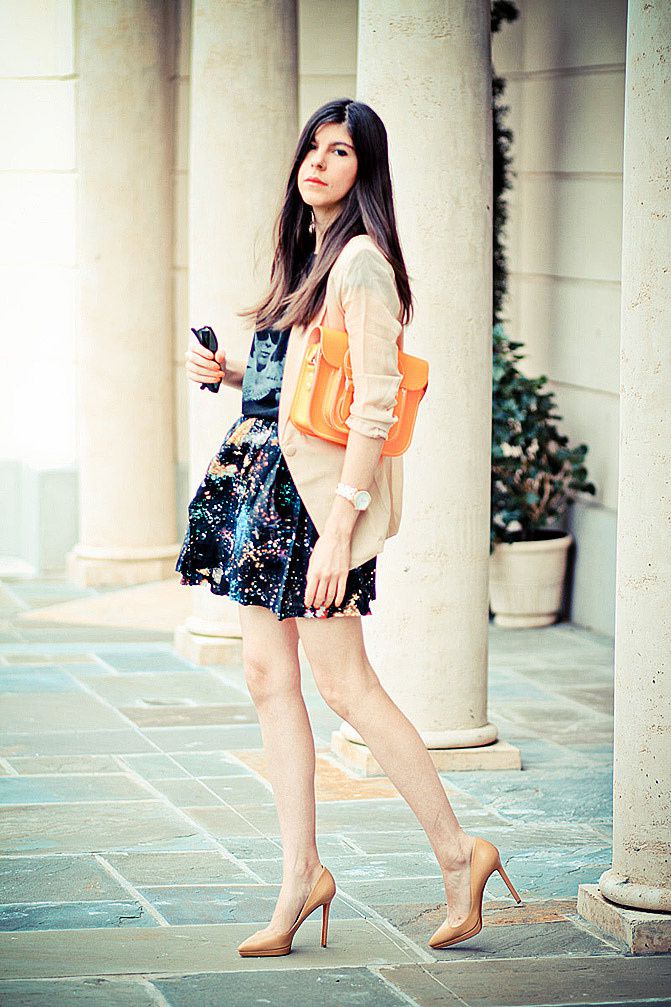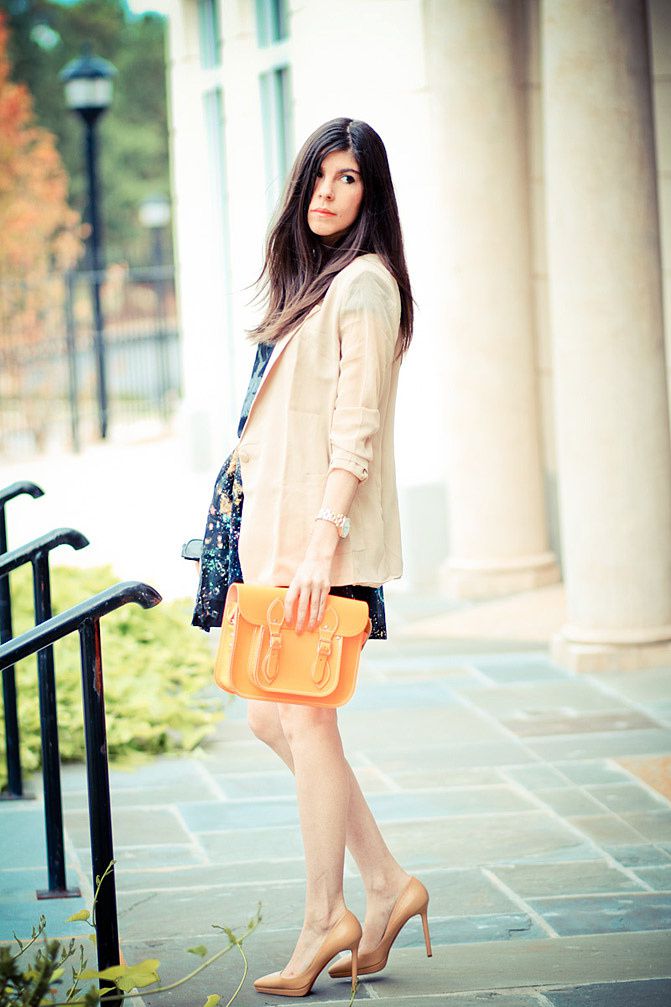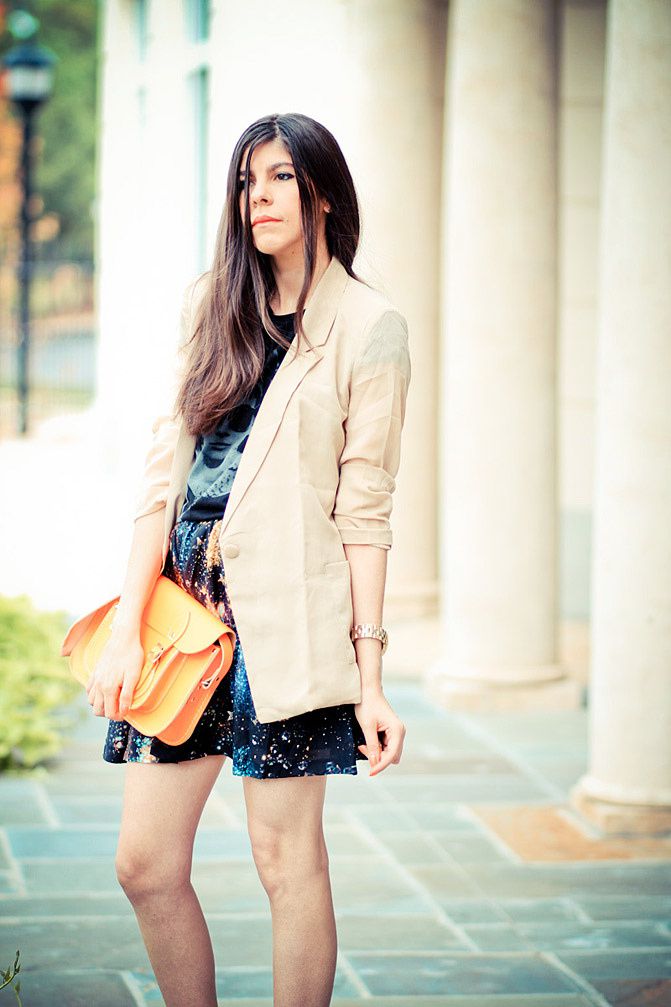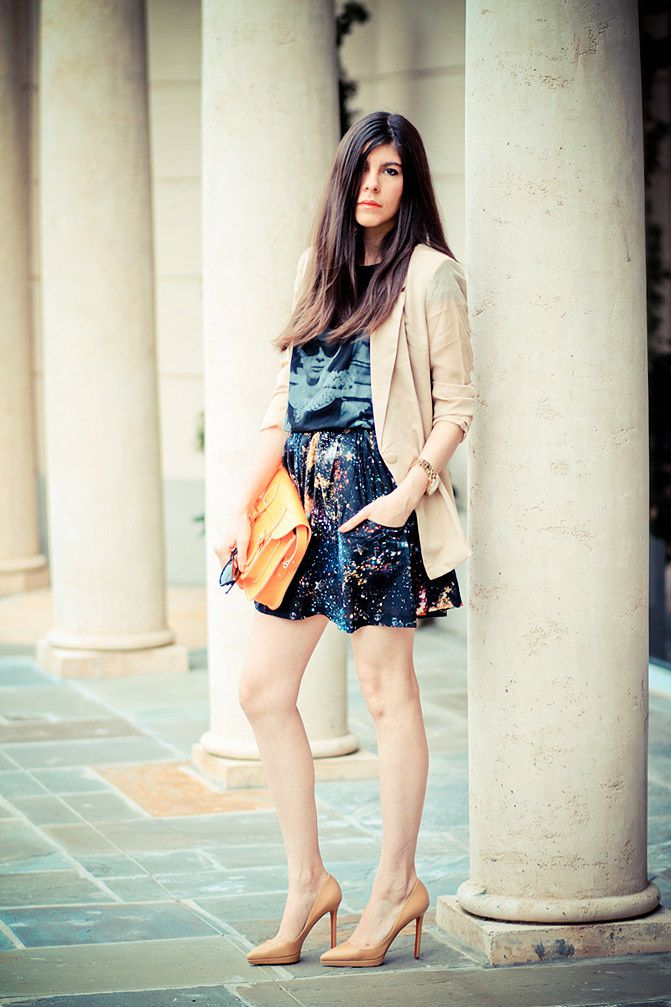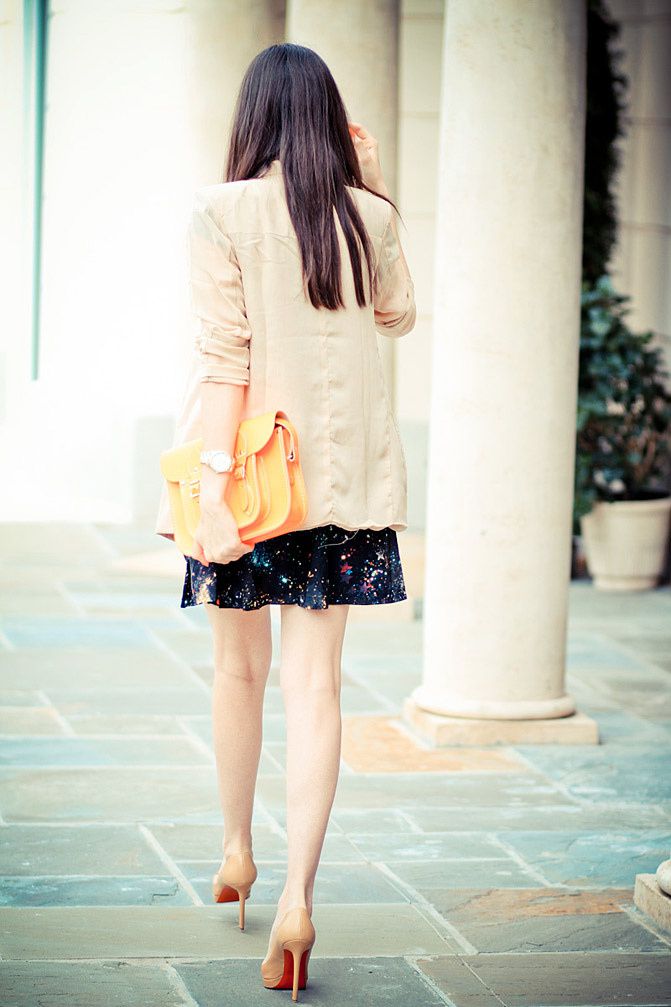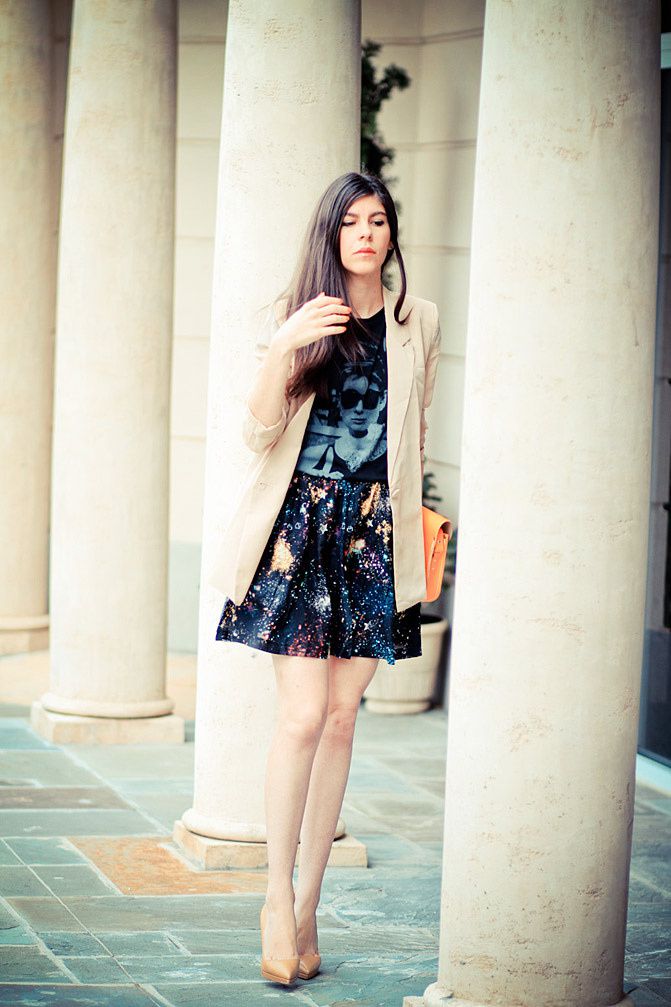 AUDREY HEPBURN T Shirt (Similar HERE)
Skirt/Blazer thanks to ROMWE!
CAMBRIDGE LEATHER SATCHEL Co. Bag in Fluorescent Orange
MARC by MARC JACOBS Gold Watch
CHRISTIAN LOUBOUTIN Pigalle Pumps

Happy Monday! Hope you like my look of the day. I have a vast love for both galaxy prints and Audrey Hepburn, so I thought, why not mix the two? I found that the cream blazer and Louboutin heels finished the look. My fluorescent Cambridge Satchel bag has also been itching to come out and play..

Guess what? I'm finally on INSTAGRAM. You can now follow and view all of my pictures HERE. I'm so excited to share my photos with you. Especially when I am in Miami Beach for Swim Fashion Week. Which is quickly coming up by the way! Just a few days left to pack... :)

See you there!