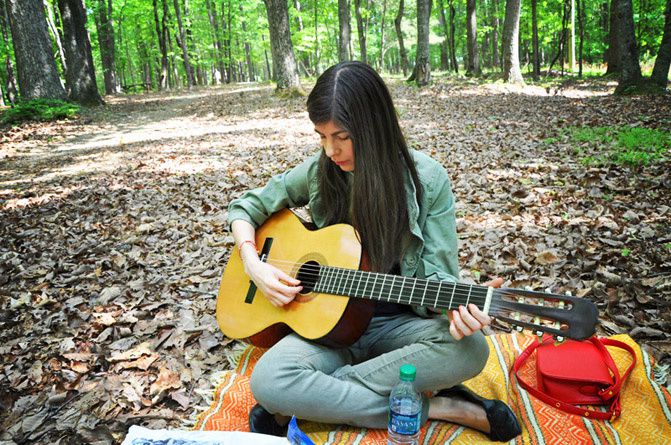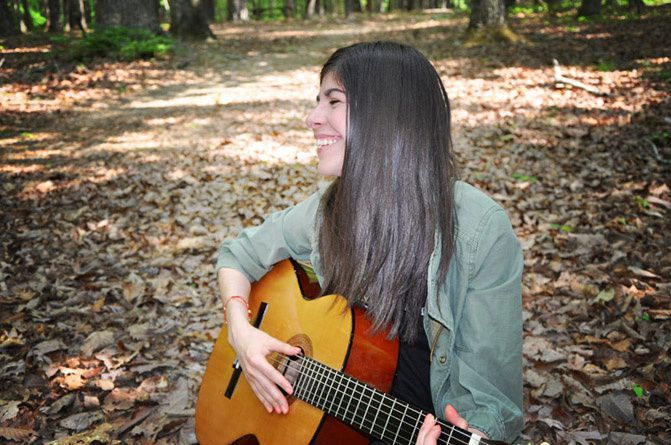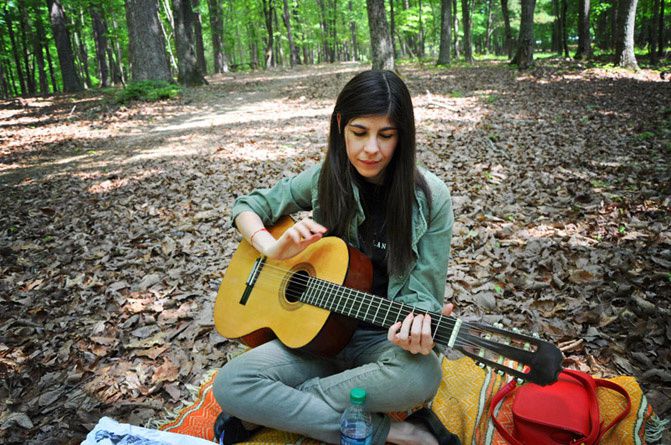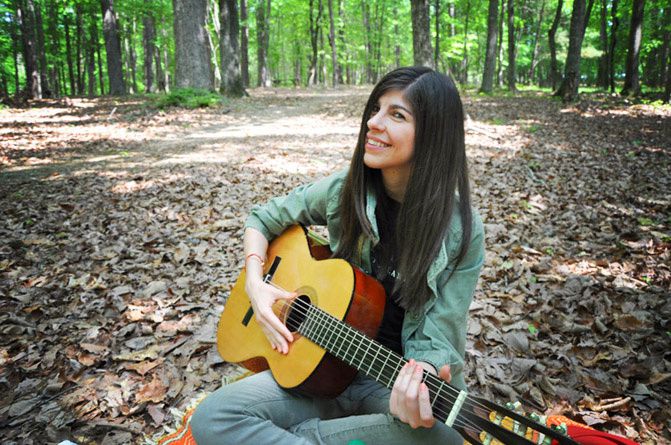 Koshka Utility Jacket (similar here)
Celine bag
Hudson Skinny Jeans
Old Navy Ballet Flats

Picture it-- serenely quiet, in the woods. Alone, except for two. Sharing a Picnic of Chick-fil-A (my favorite!) Ending with a slight sun shower and a guitar serenade. Here I am playing a few chords... and attempting "Here Comes the Sun" by the Beatles.