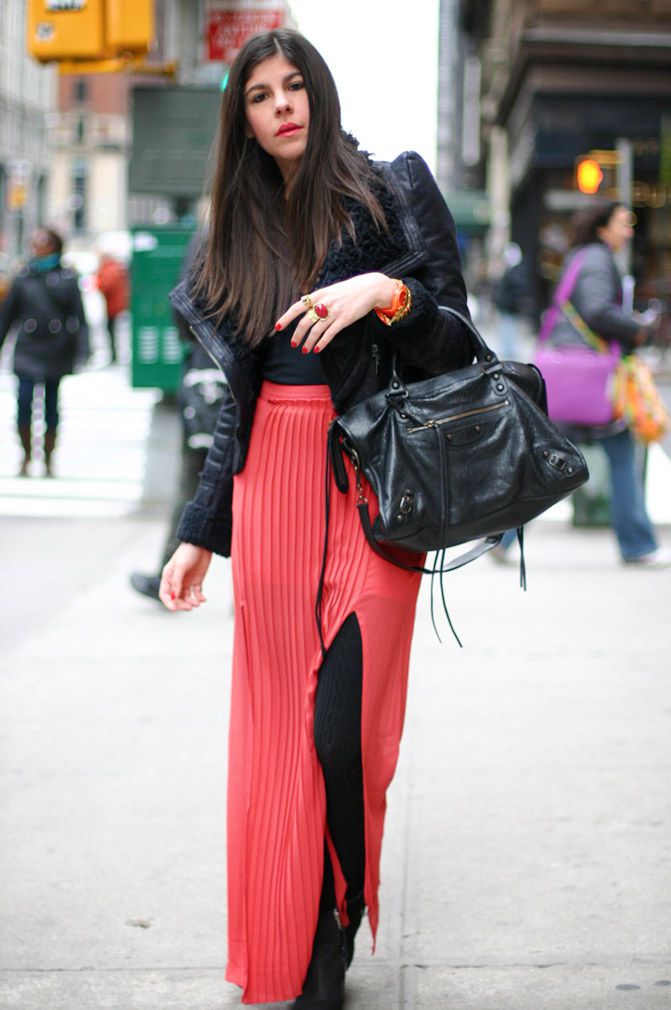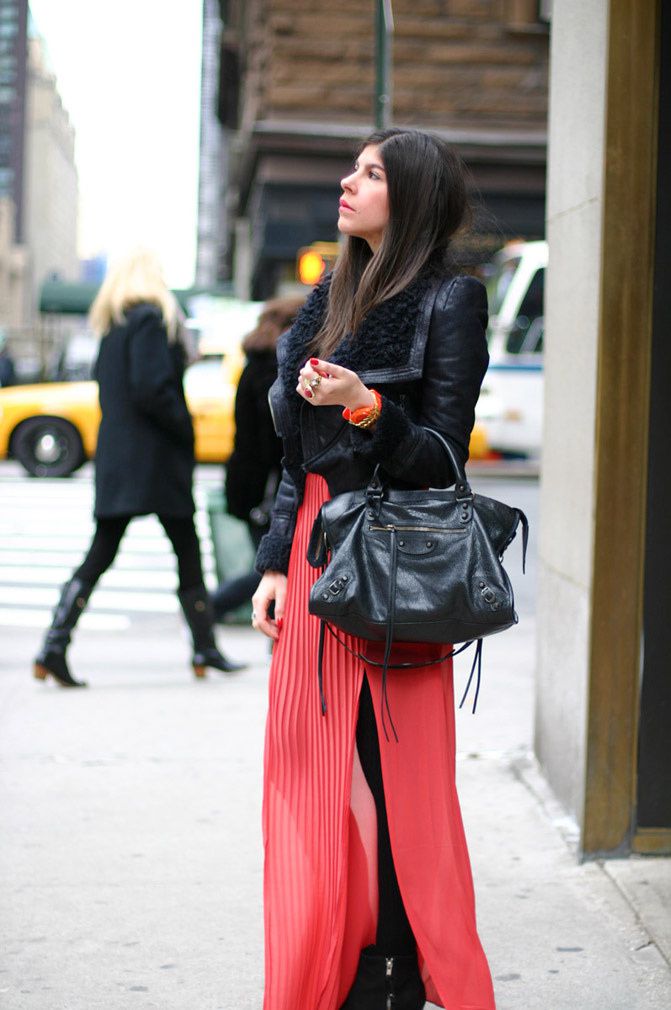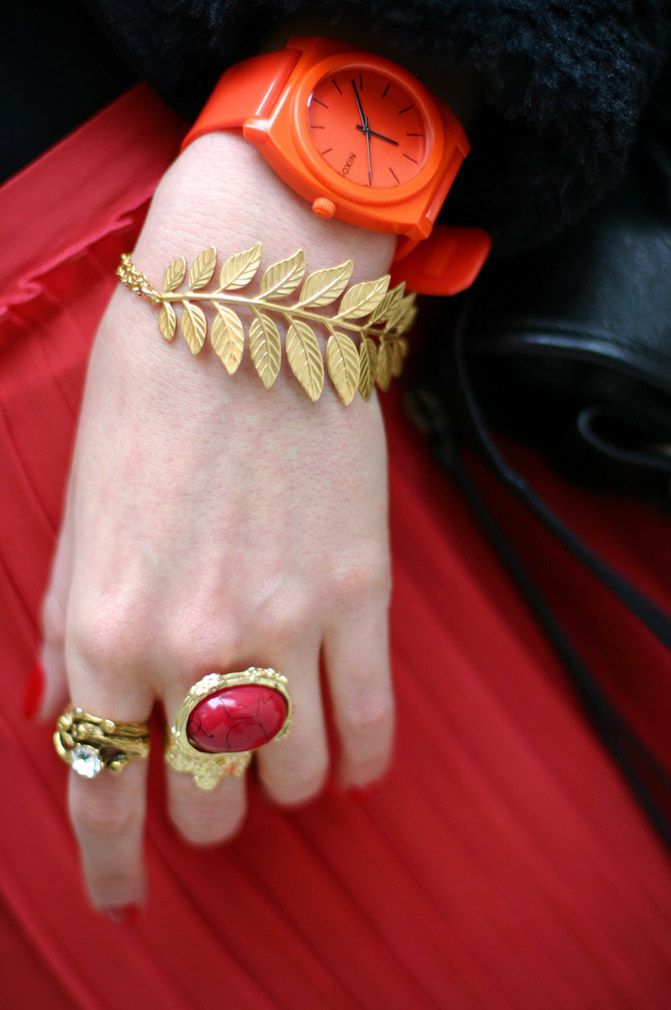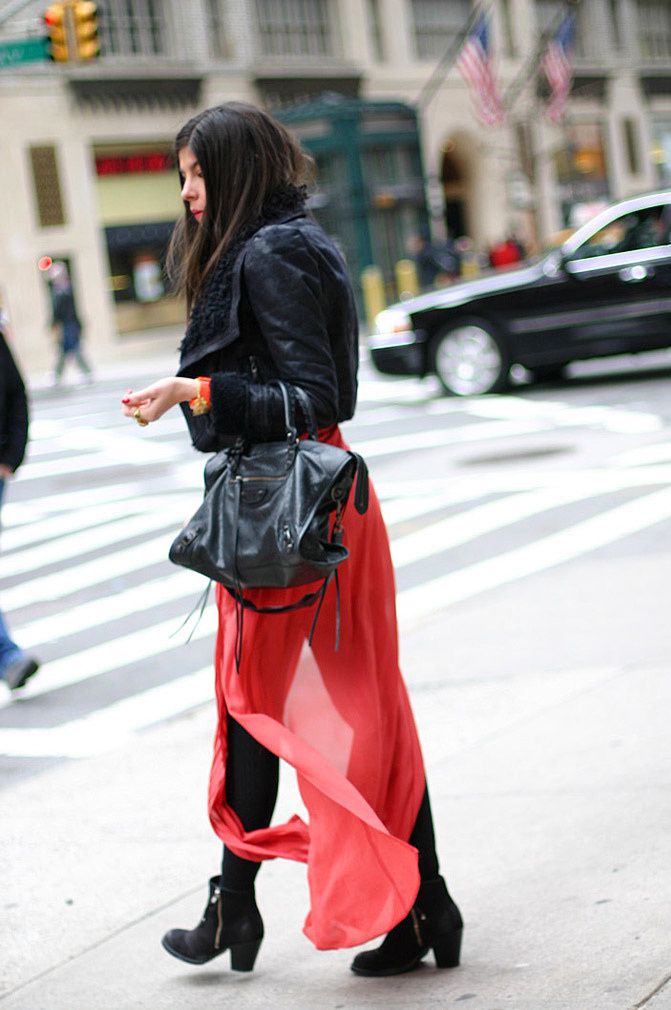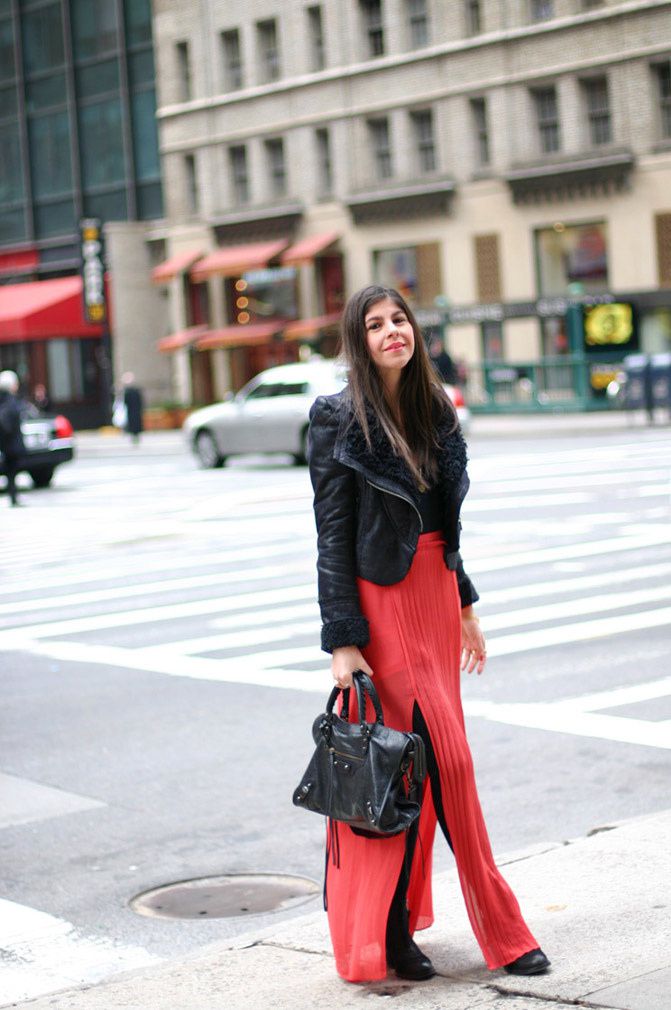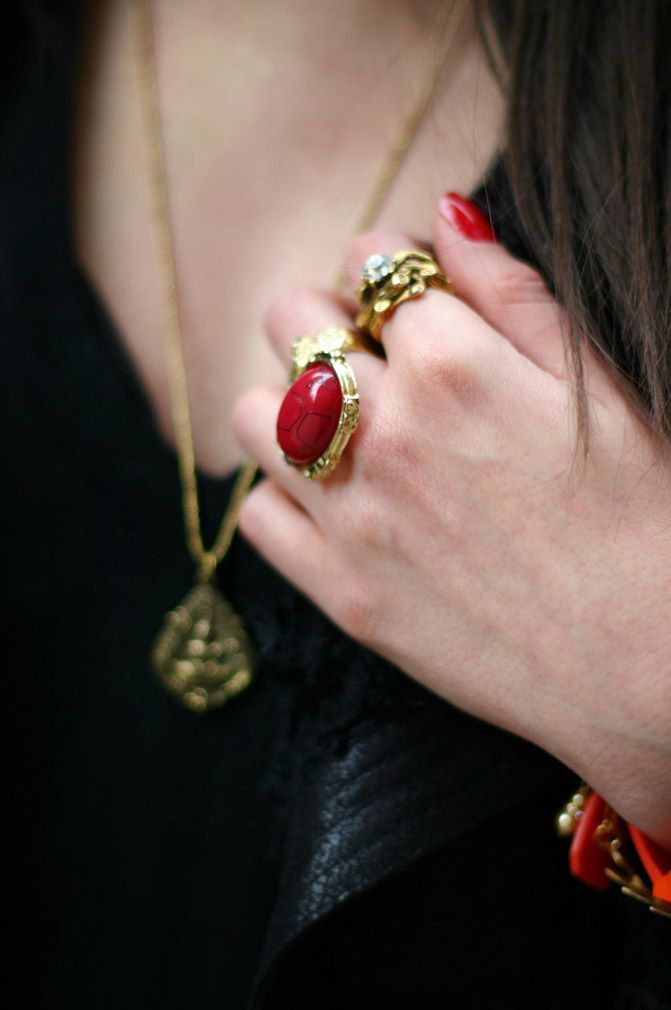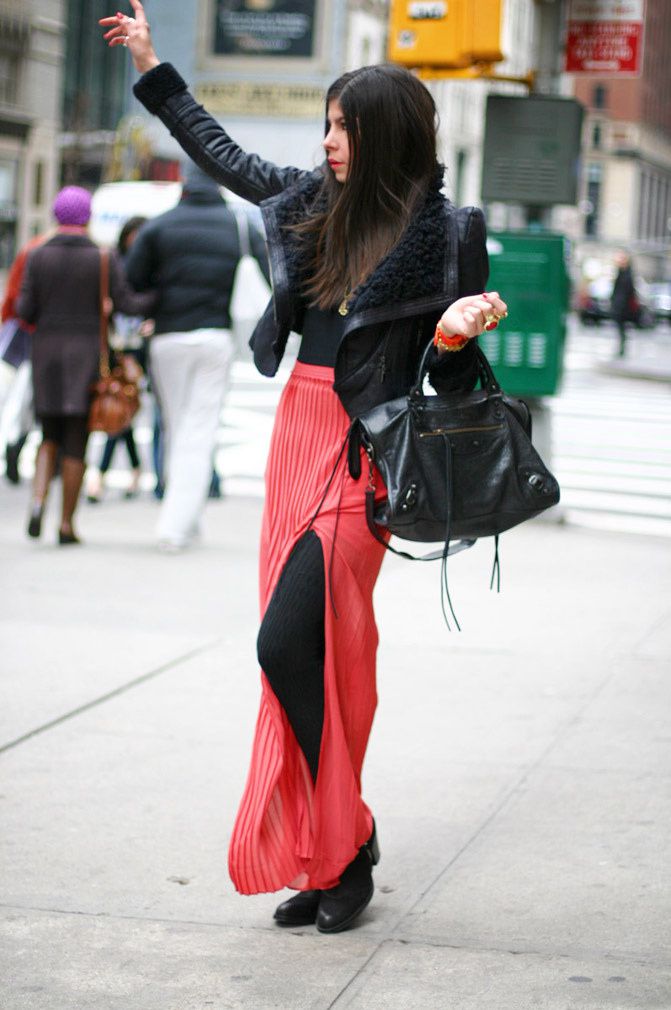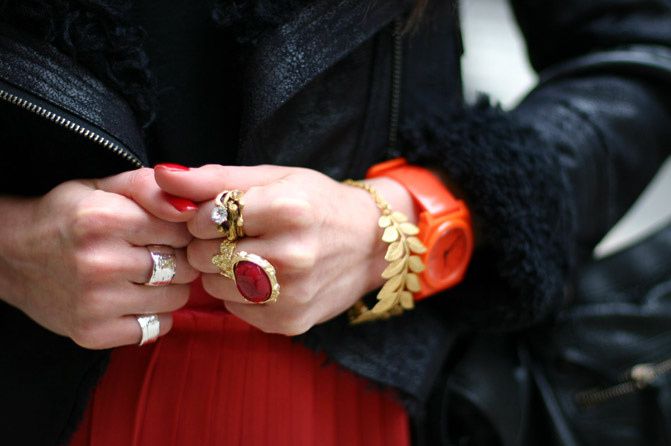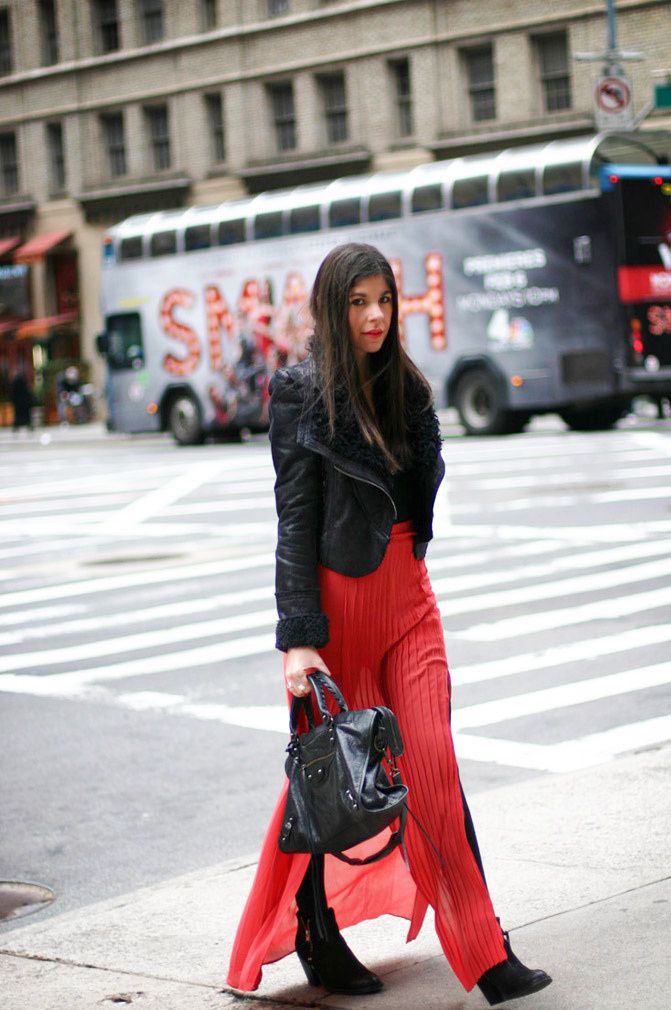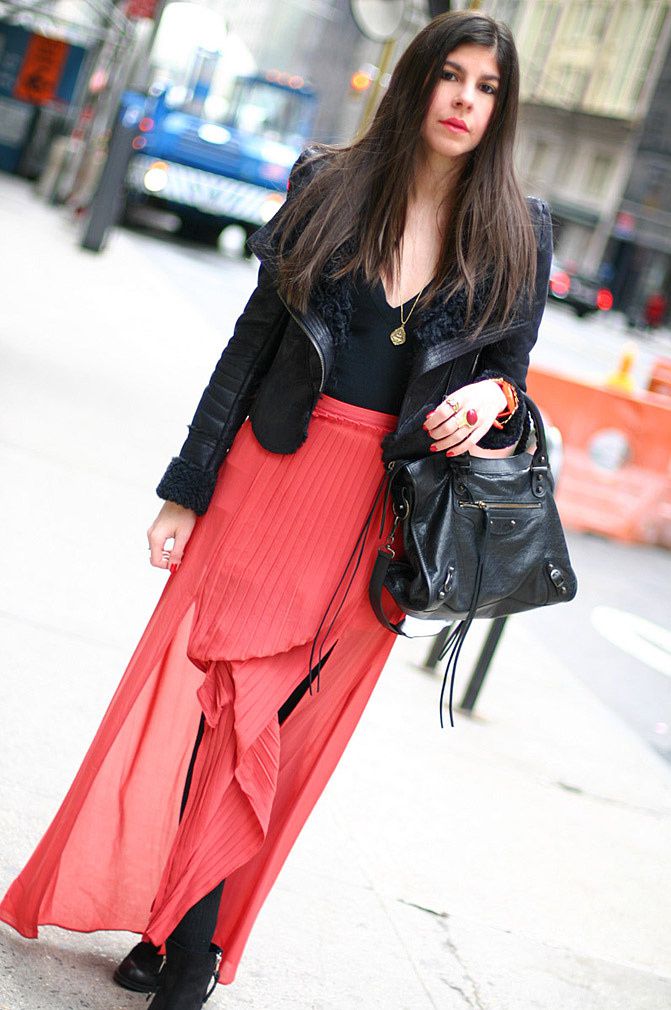 ROMWE Jacket
Pleated Maxi Skirt c/o Necessary Clothing
Spun Organic T-Shirt
Vanessa Mooney Necklace
TOPSHOP Ambush Boots
NIXON Watch
Estelle Deve + UO rings, Etsy bracelet, YSL ring
BALENCIAGA Classic City bag

Standing in the middle of 7th Avenue for these photos, time seemed to stop. I was surrounded by the ambience and sounds only New York City has to offer. One local even stopped to watch and smile. Horns honked and taxis cabs passed by in a yellow blur. A 12-year-old girl asked if I was here for Fashion Week and which shows I was walking.. I blushed and said only as an attendee. Since it was cold (in February) I took advantage of pairing ribbed tights with my maxi skirt. The splash of tangerine in mid-Winter felt fabulous. This was my last day in New York. I also visited the Russian Tea Room across the street.. Video clips of that soon!