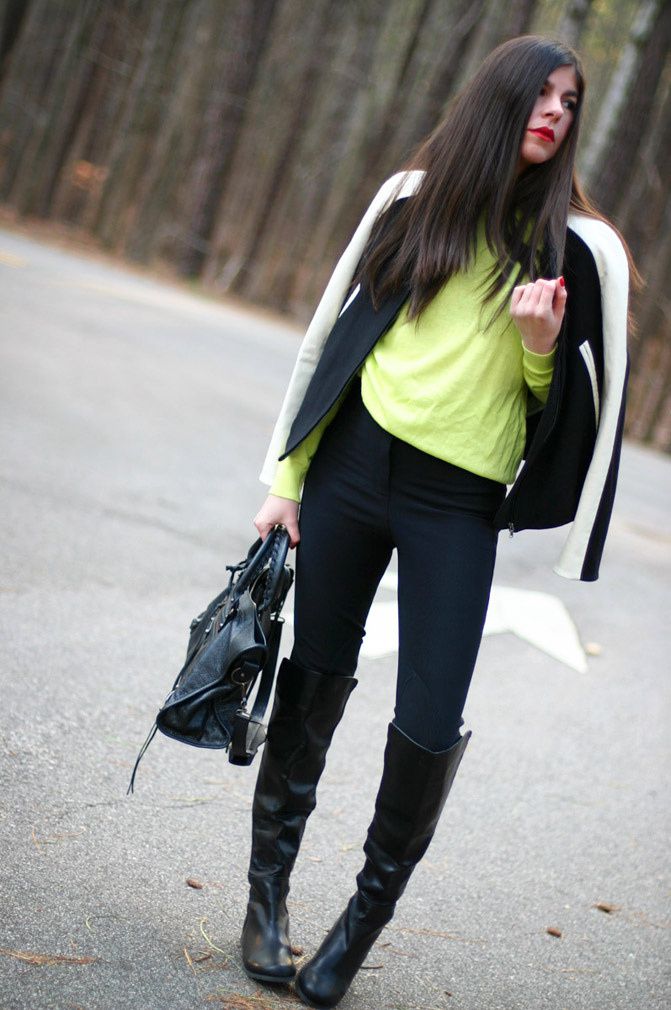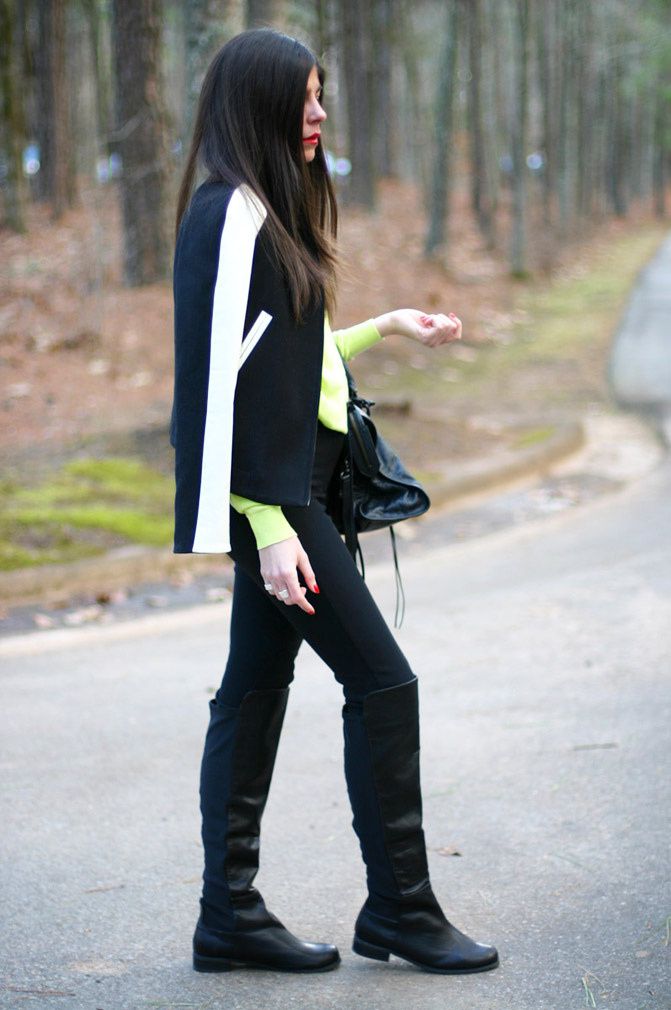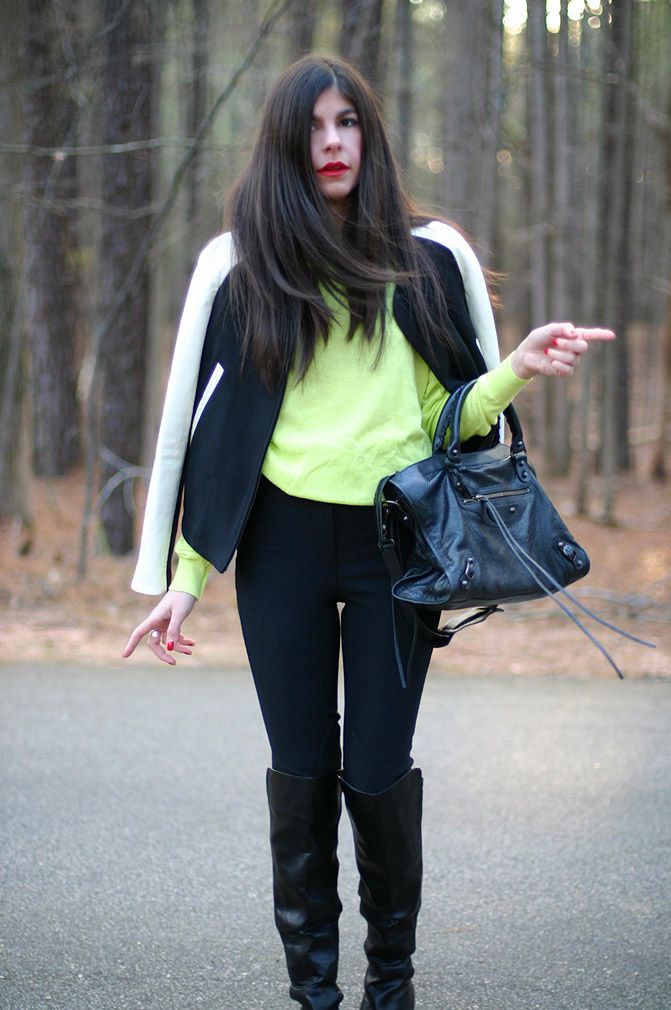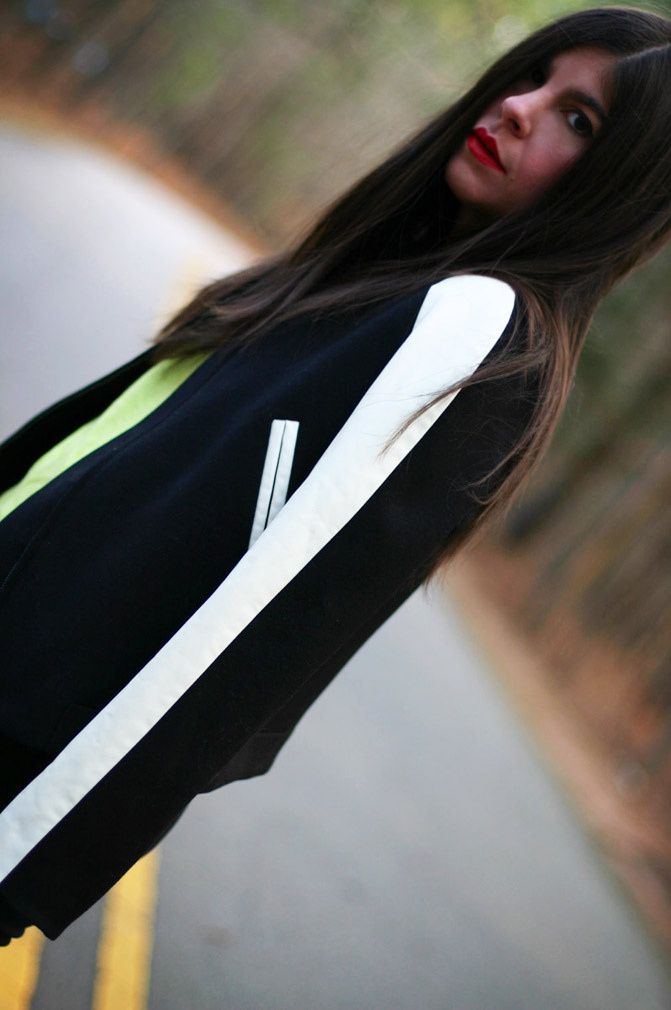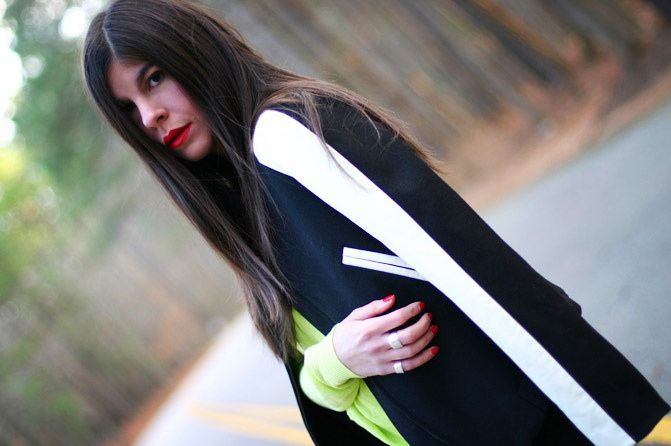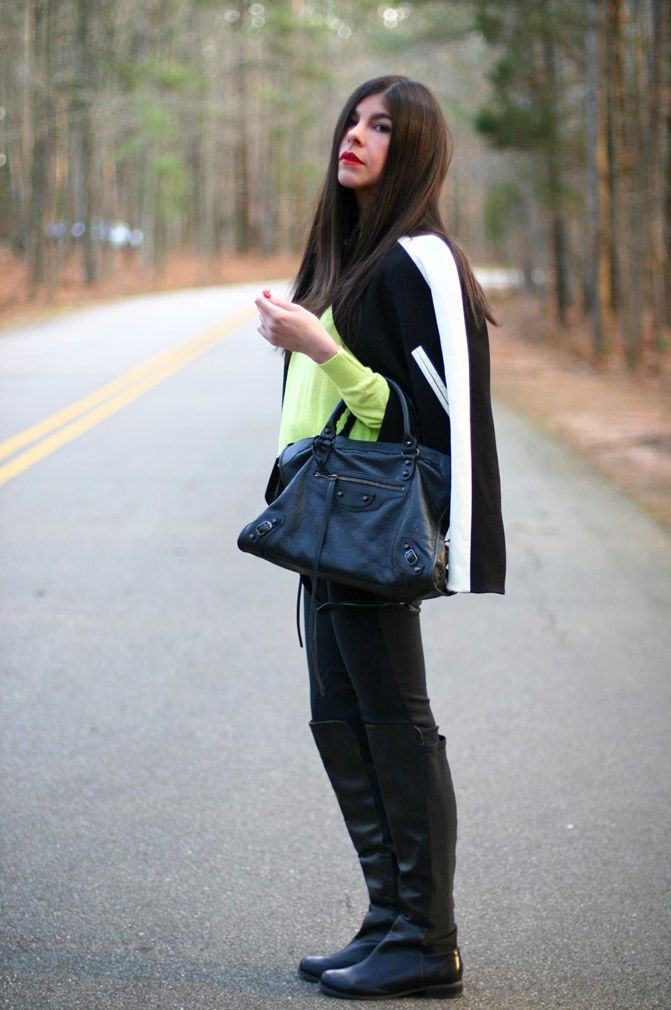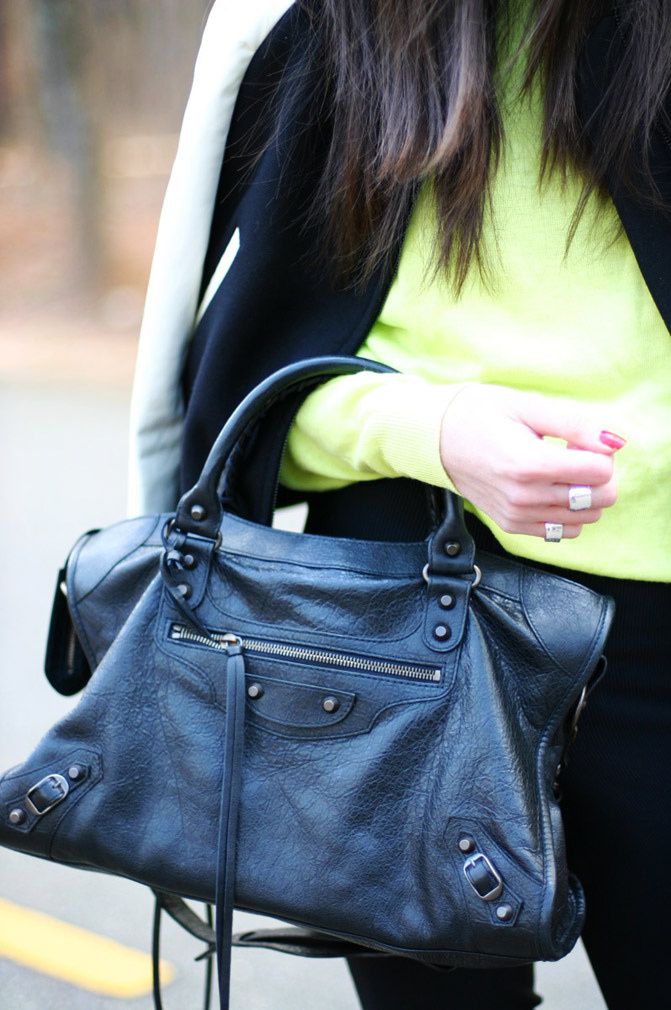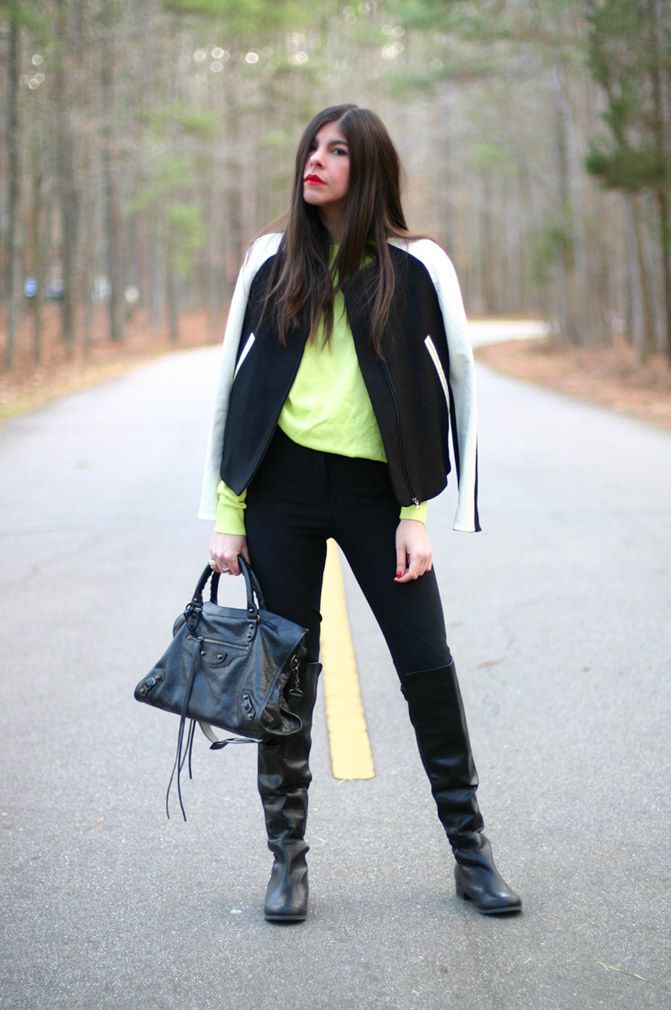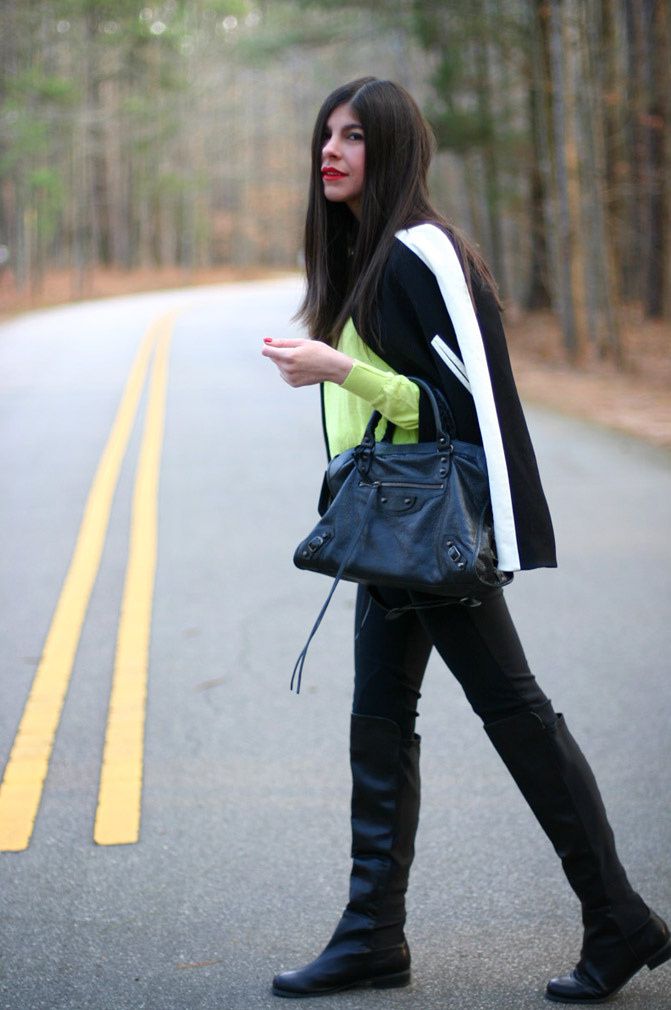 ZARA Varsity Jacket (similar from Phillip Lim here)
AMERICAN APPAREL Neon Sweater
AMERICAN APPAREL Riding Pants
ESTELLE DÉVÉ Silver Rings
WANTED Riding Boots
BALENCIAGA Classic City Bag

I'd like to thank my very patient and creative Mom-- who took both these great photos and my video from yesterday's

post

. Thank you. :)

I gravitated toward this jacket because of its varsity-esque refined design. Reminded me of Phillip Lim's designs as well. I wanted to break up the look with a splash of neon. Those of you who know me, understand my torrid affair with neon--anything! ;)

So what do you think of my look of the day? :)

❤ Follow Me On...