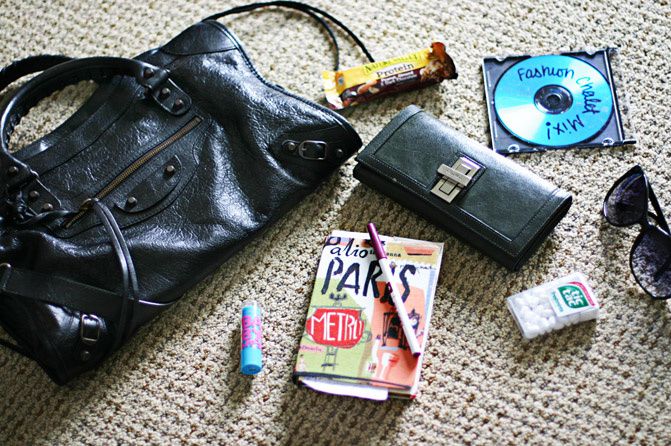 BALENCIAGA Classic City Bag
CALVIN KLEIN Wallet
TIC-TACS in Spearmint
OLIVER PEOPLES Sunglasses
"FASHION CHALET" Mix from Caroline
PARIS Notebook for Writing and Doodling
MAYBELLINE Baby Lips Gloss
NUTRI-GRAIN Granola Bar

Just a little peek inside of my bag, for those of you curious souls.. I don't carry much, just the simple essentials. Do you spy any key pieces that match the inside of your bag?

❤ Follow me On...