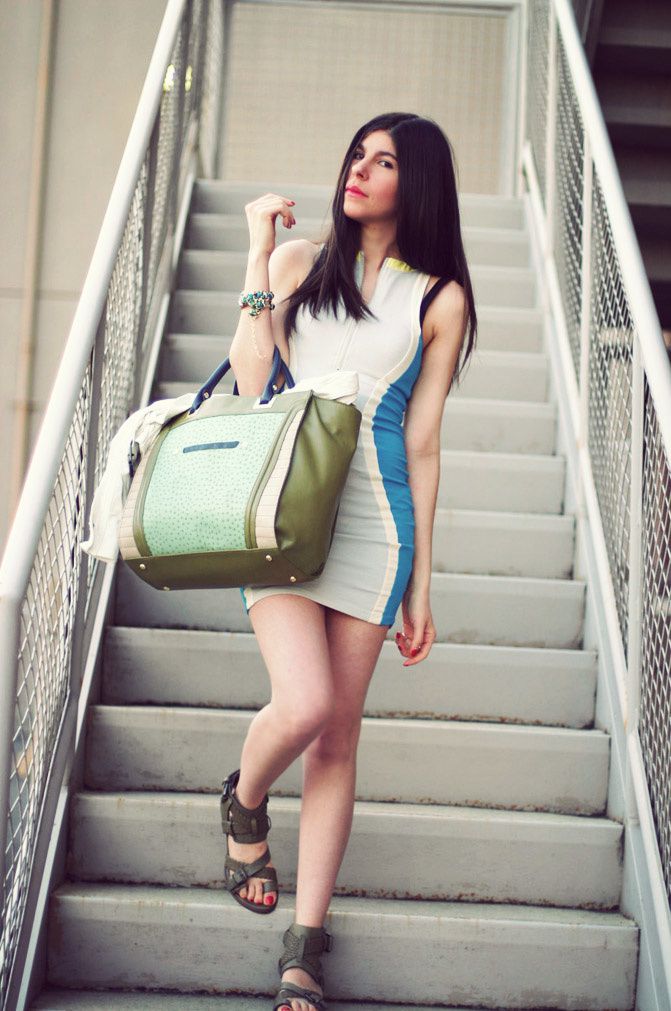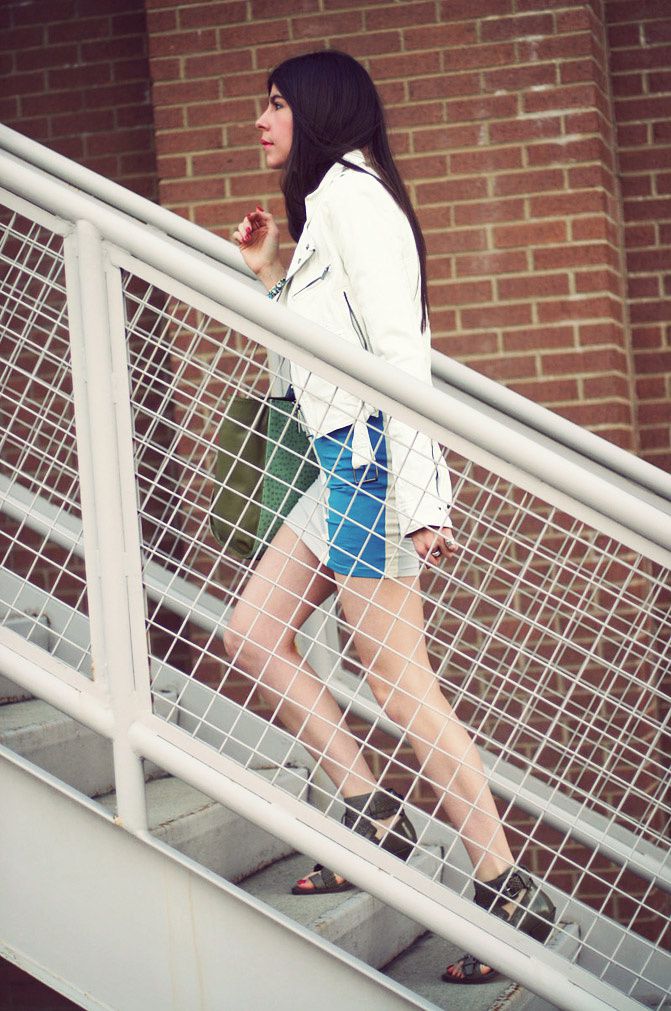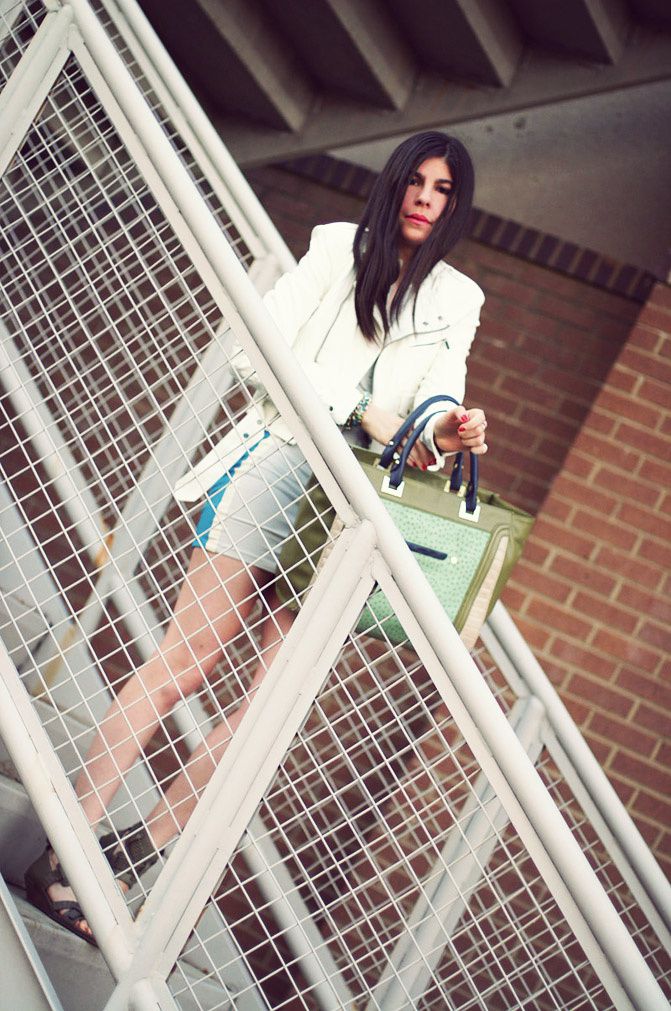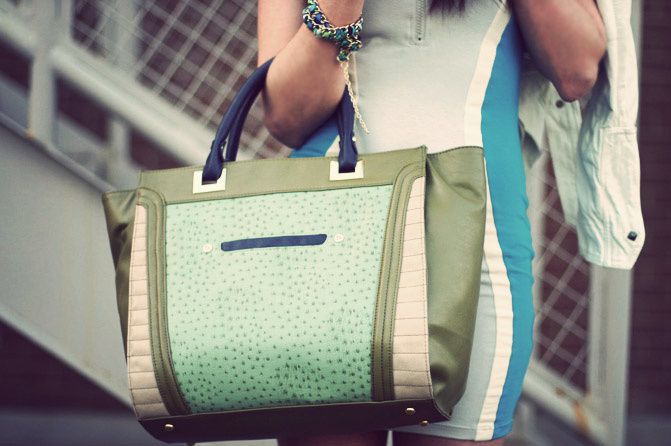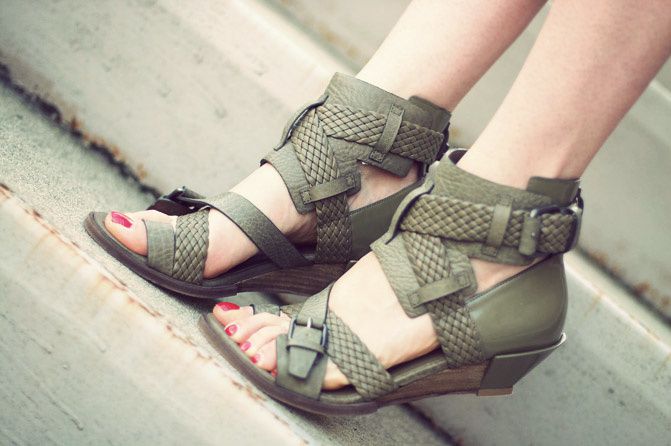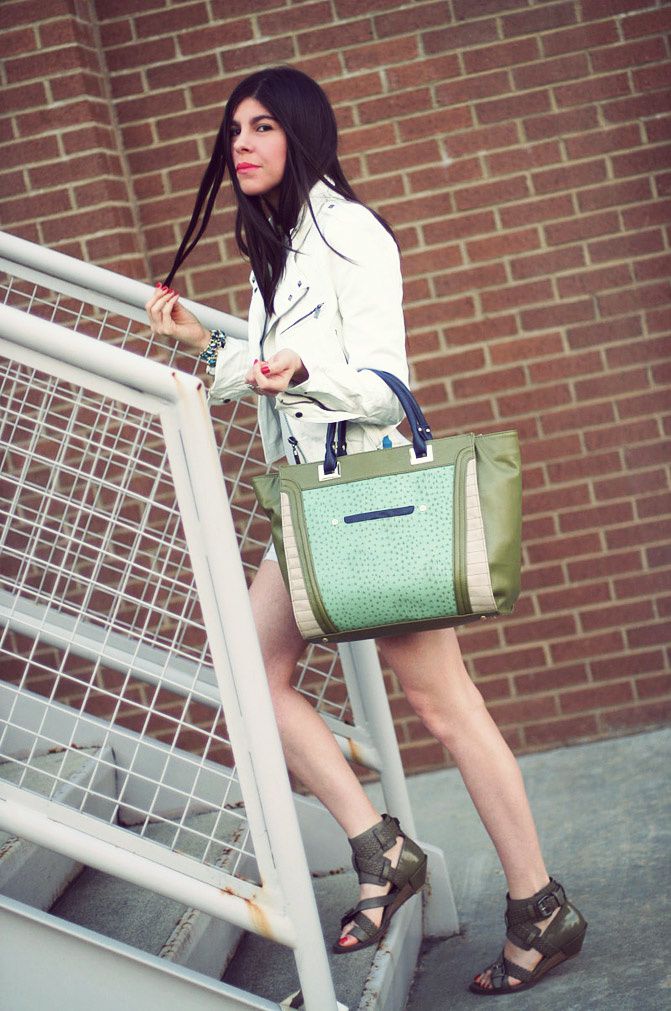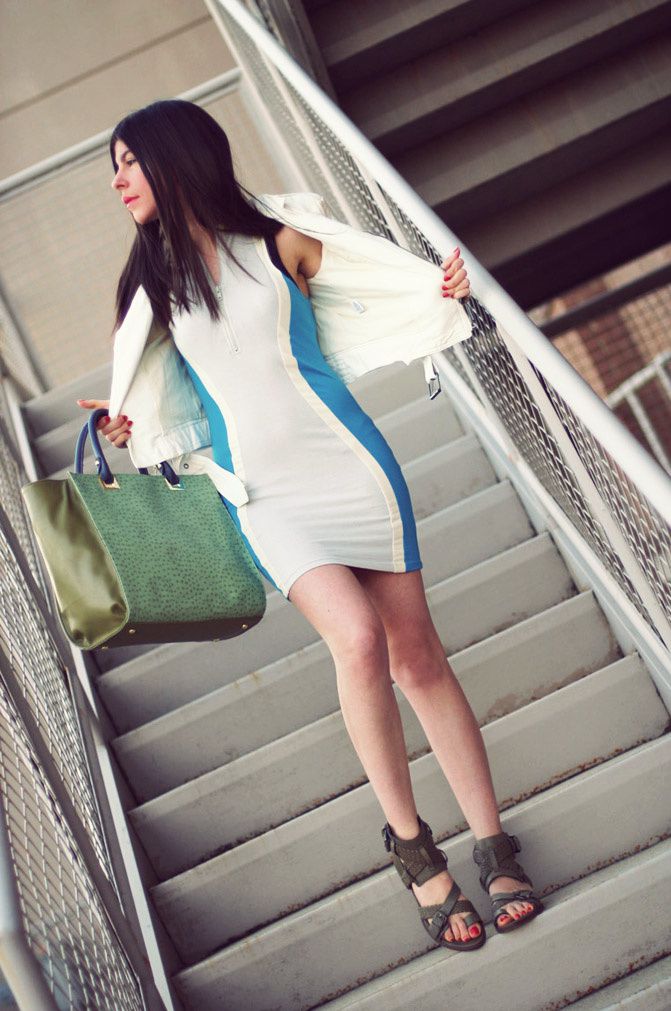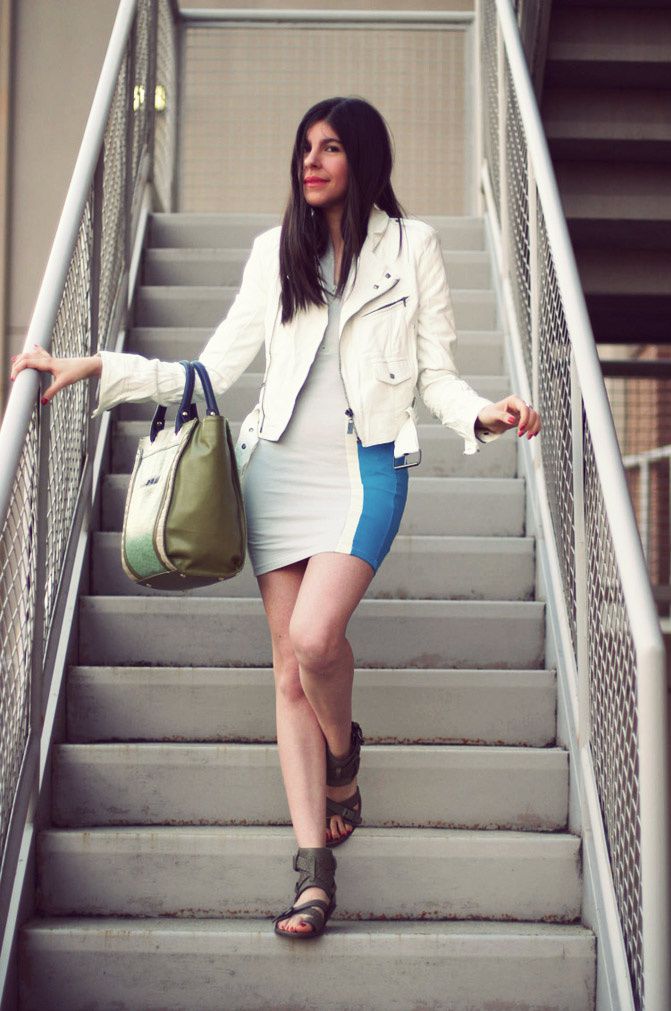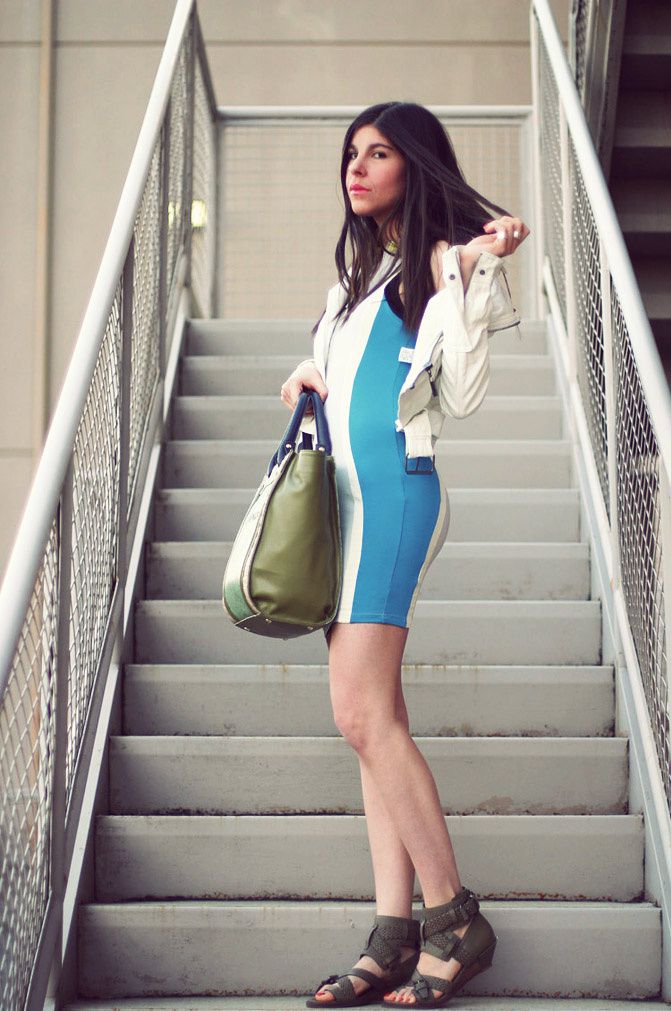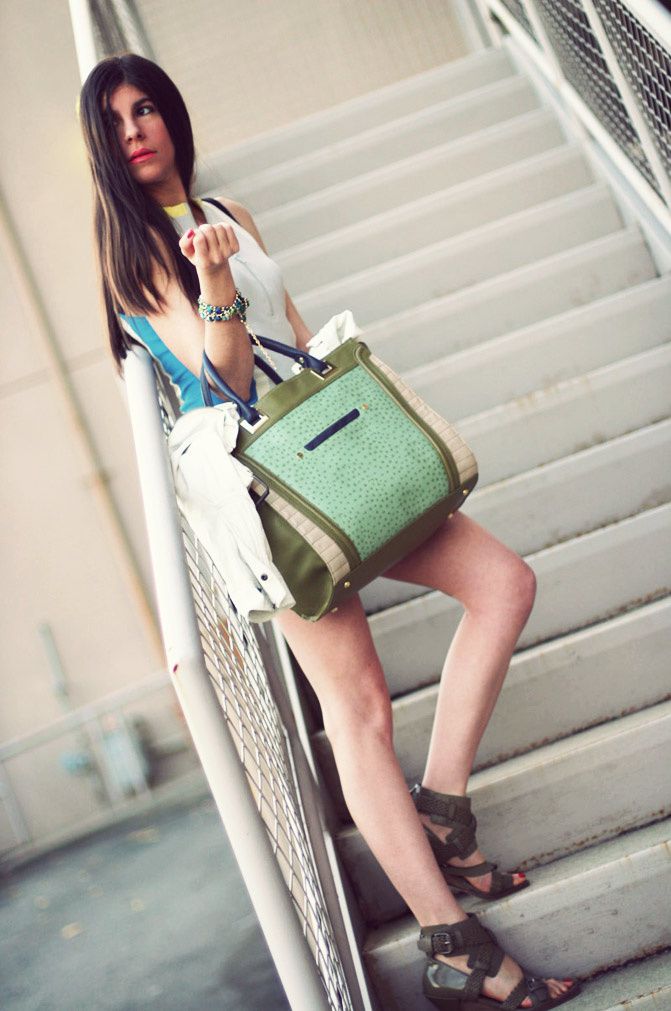 MOTEL ROCKS! Scuba Dress
POSHLOCKET Wrap Bracelet
ESTELLE DÉVÉ Silver Rings
SHOP GOLDIE Leather Jacket
DANIELLE NICOLE Tote Bag
ALEXANDER WANG Sandals

When this dress first arrived, I knighted thee with the name Scuba Dress. I couldn't help myself. The color scheme makes me want to hit the beach and play under the sun for hours on end. Tickling my toes in the sand. I chose to wear it with my new Alexander Wang sandals and my neutral tote bag from this previous post

here

. To ward off a bit of the chill, I tossed on my new favorite leather jacket. How do you like this look of the day?

*I have a special surprise/story to tell you about these shoes... soon!* ;)

P.S. Don't forget to Check out my Clothing for Sale on THREADFLIP here.

❤ Follow me On...