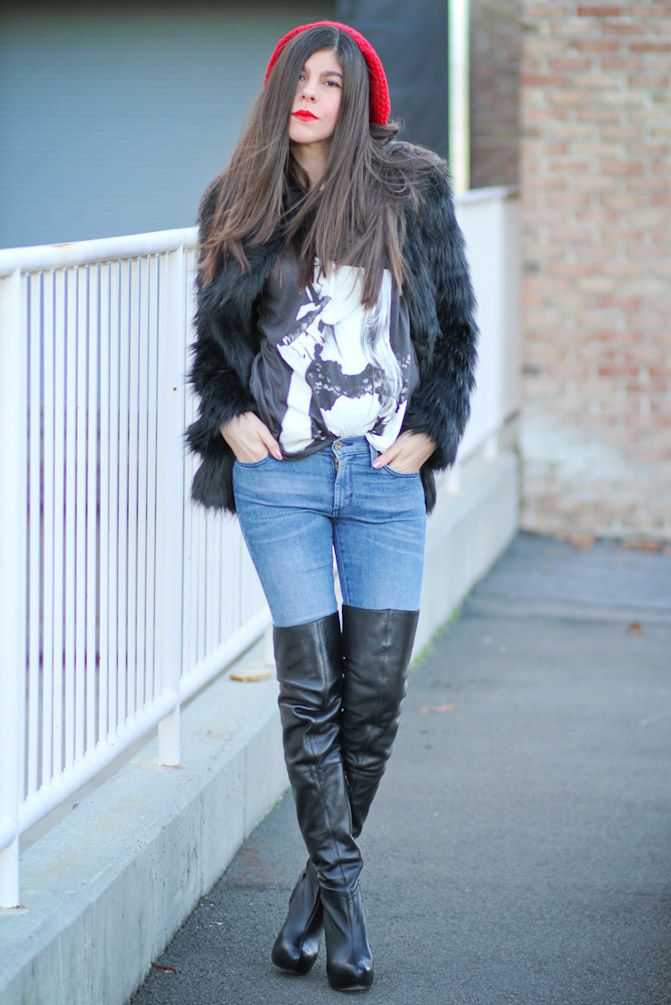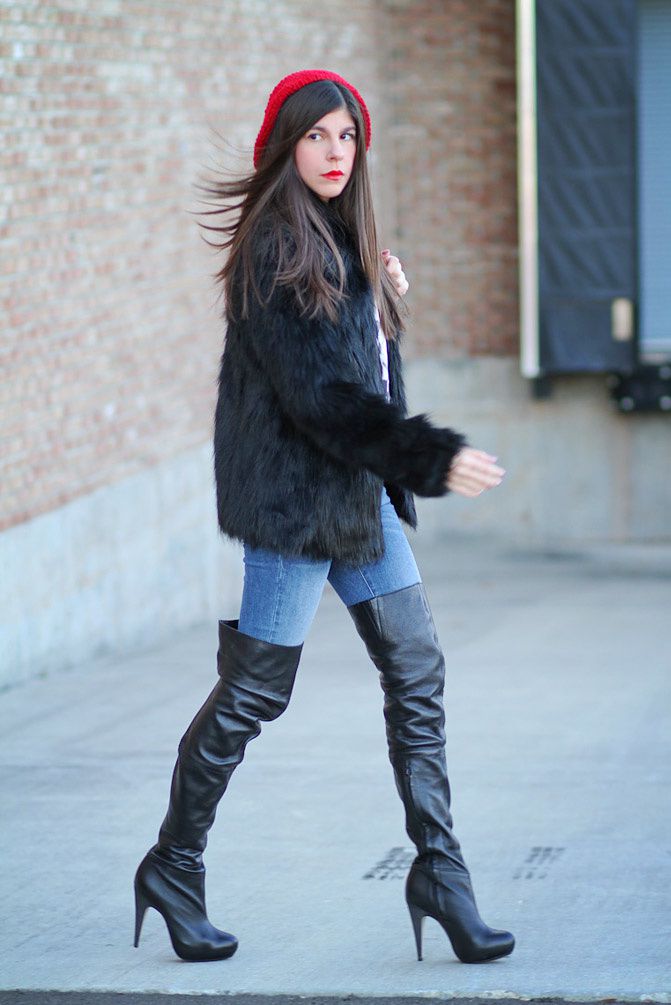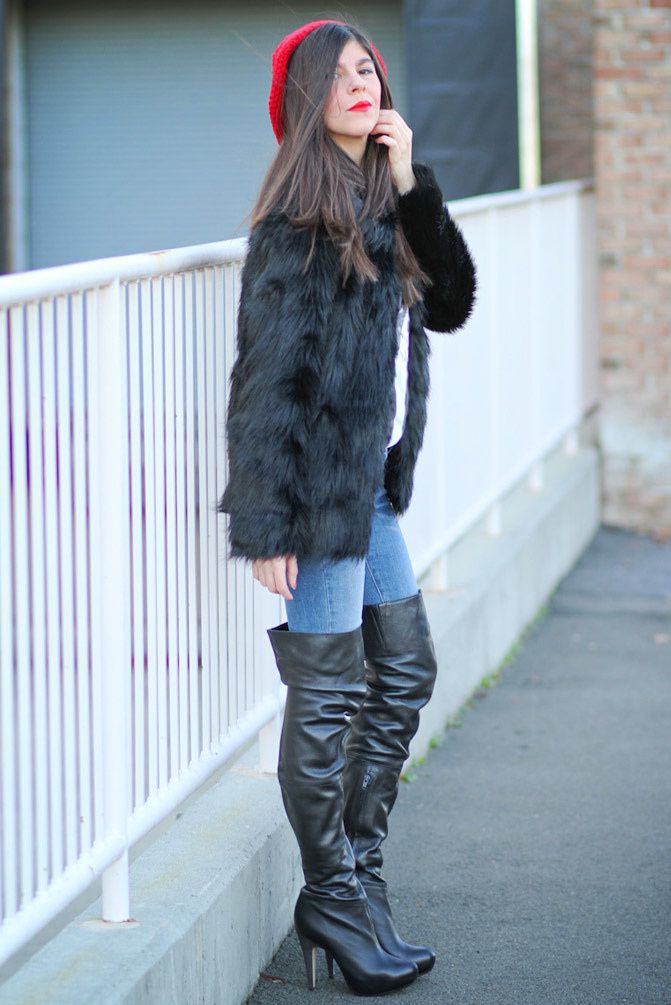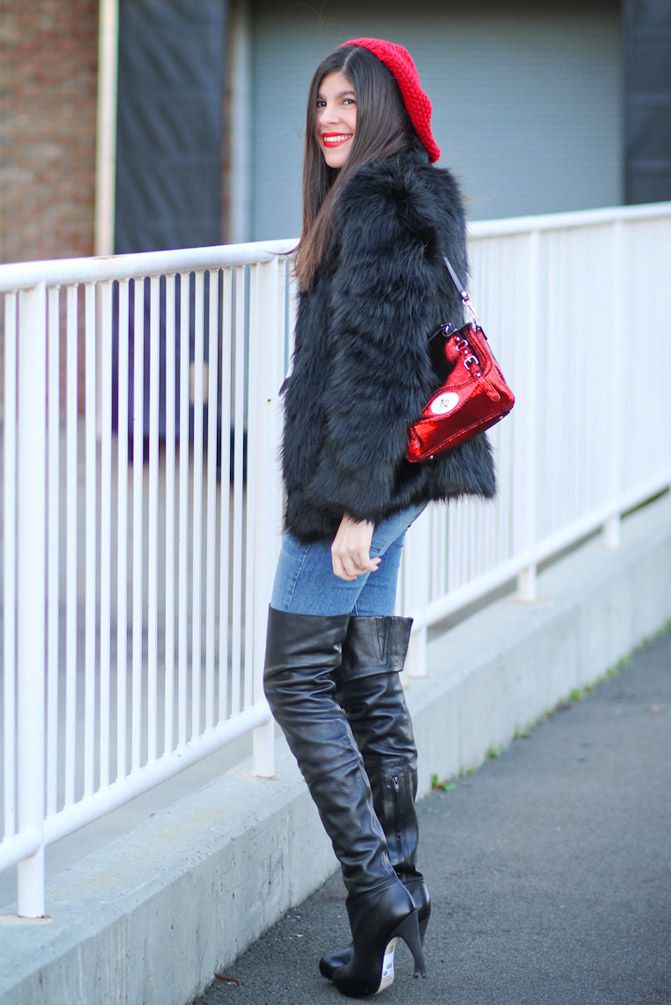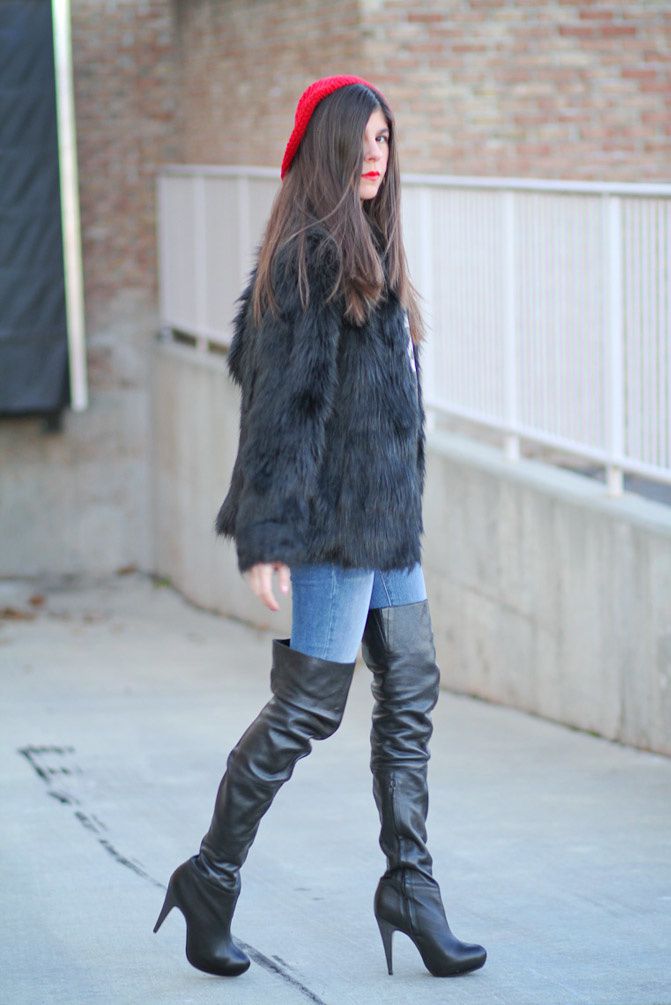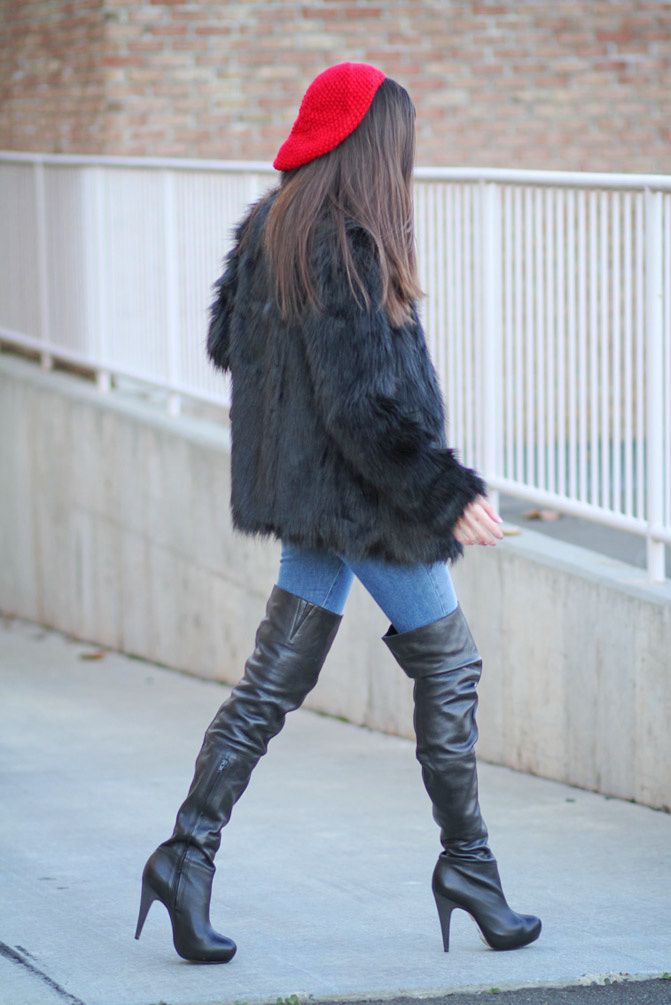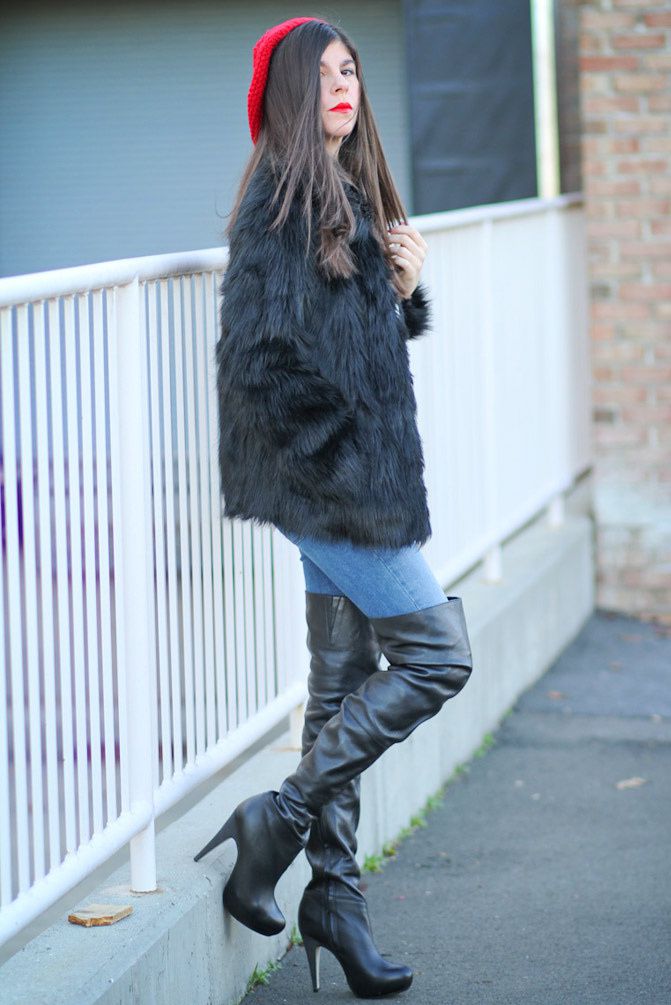 KATE MOSS T-Shirt thanks to MODEKUNGEN
ASOS Faux Fur Coat
ALDO Red Beret
RED DISCO BAG thanks to LANCASTER PARIS
JAMES JEANS Skinny Jeans
TOPSHOP Over-The-Knee Boots

One of my favorite movies is Pretty Woman. Julia Roberts is such a charming actress. The love story that plays out between Roberts and Richard Gere has to be one of the most romantic and adorable stories. Who knows if I was hoping for the same kind of romance when I first purchased these boots? I find them sexy, fun and fashion-forward. I decided to take them out for this outfit today-- before all Hell breaks loose and the sweltering sun comes out for good. So say hello, and then bye-bye until Fall/Winter 2012. ;)

P.S. Did you notice Kate Moss on my shirt? I love that photo of her.

follow me on...