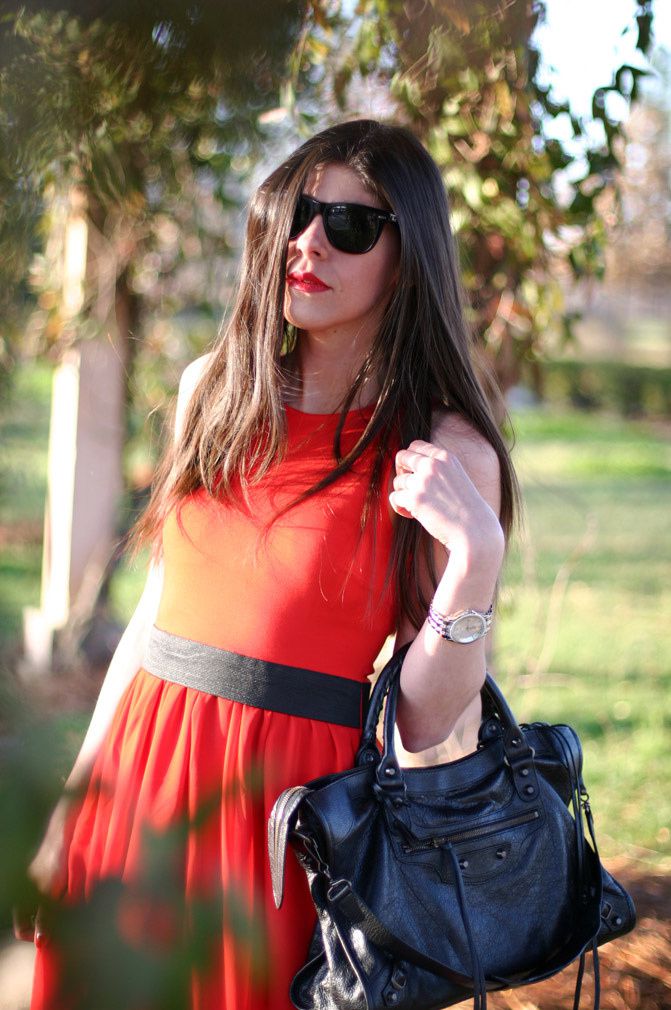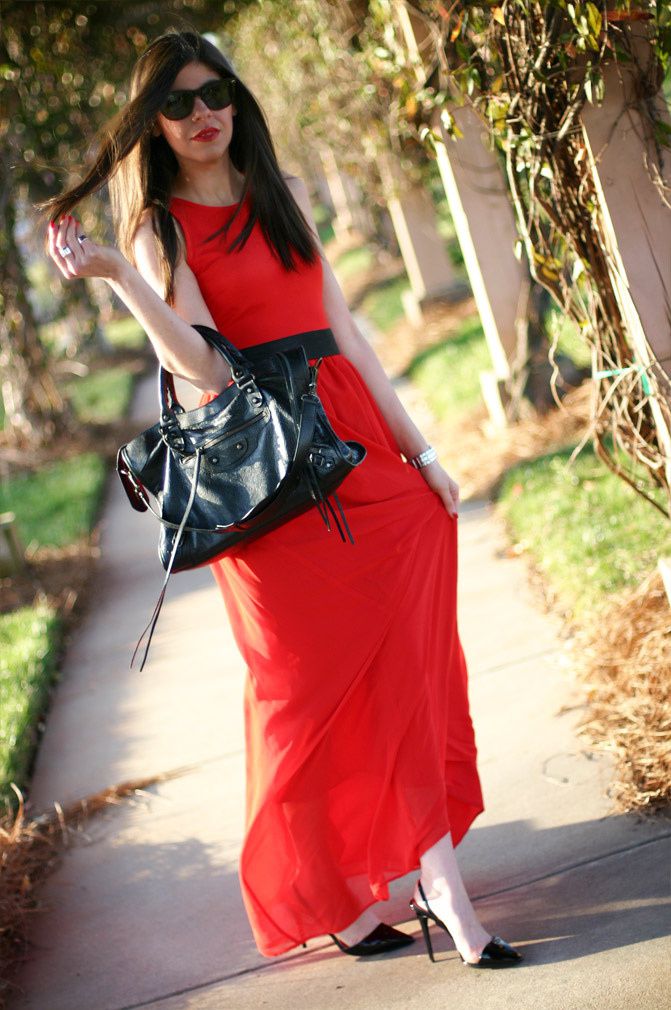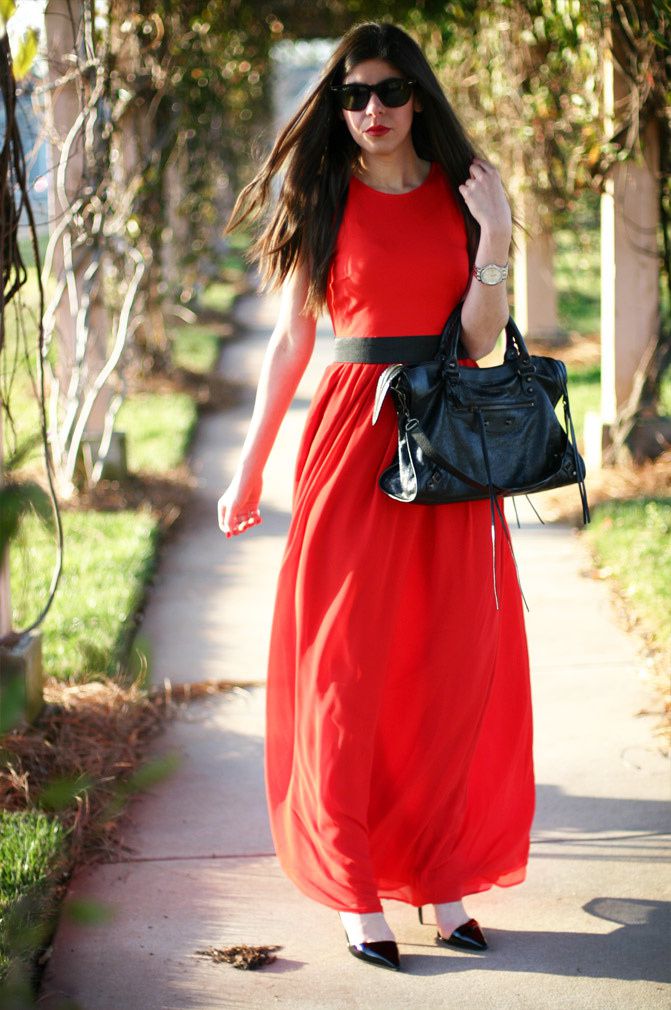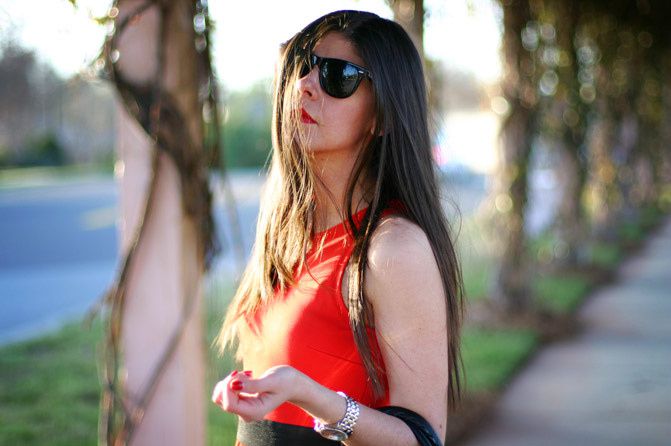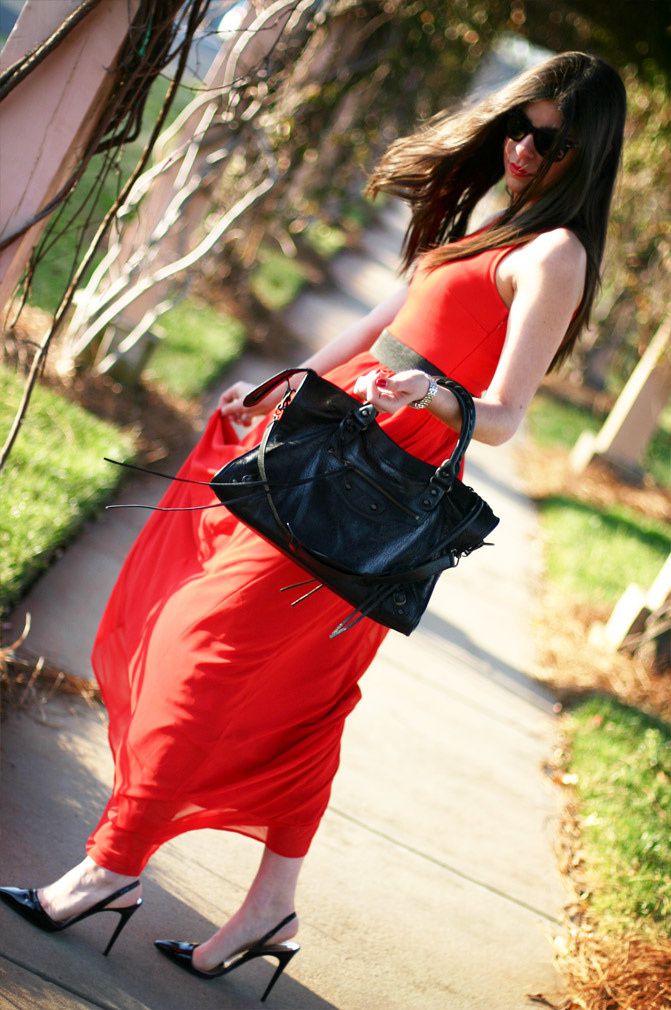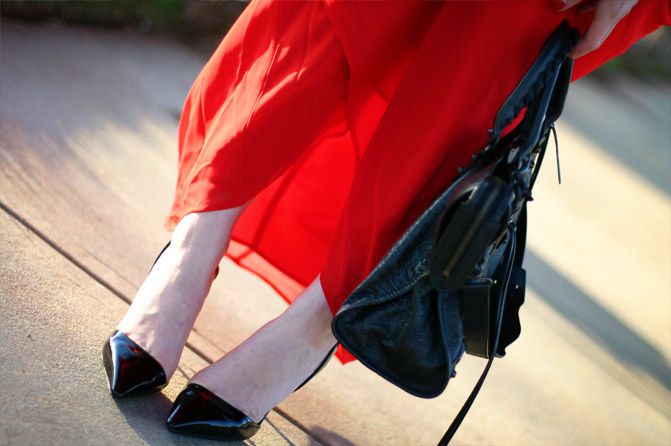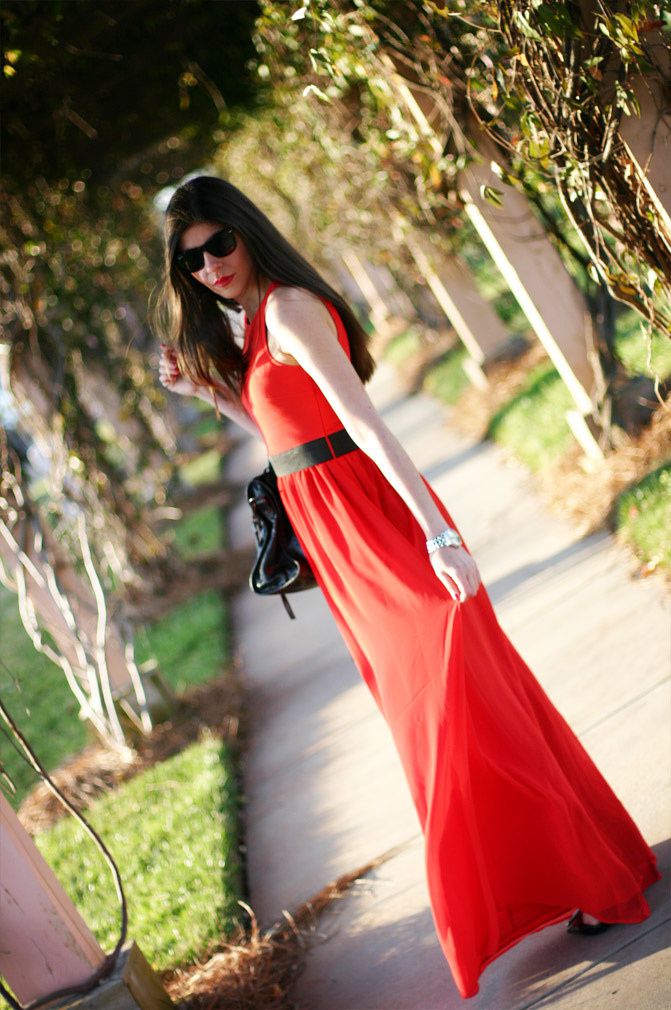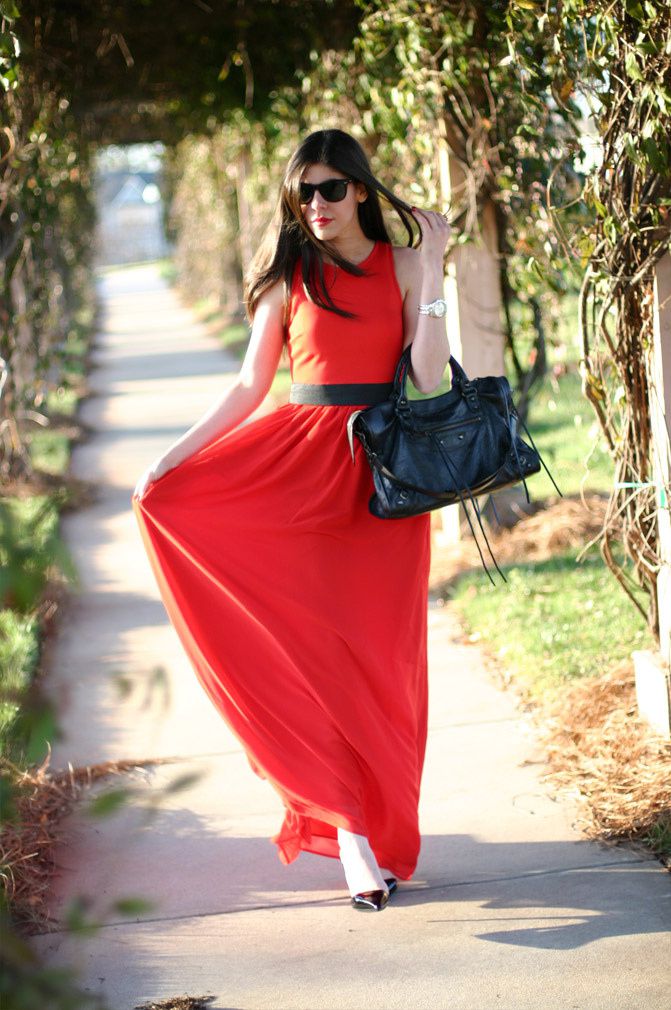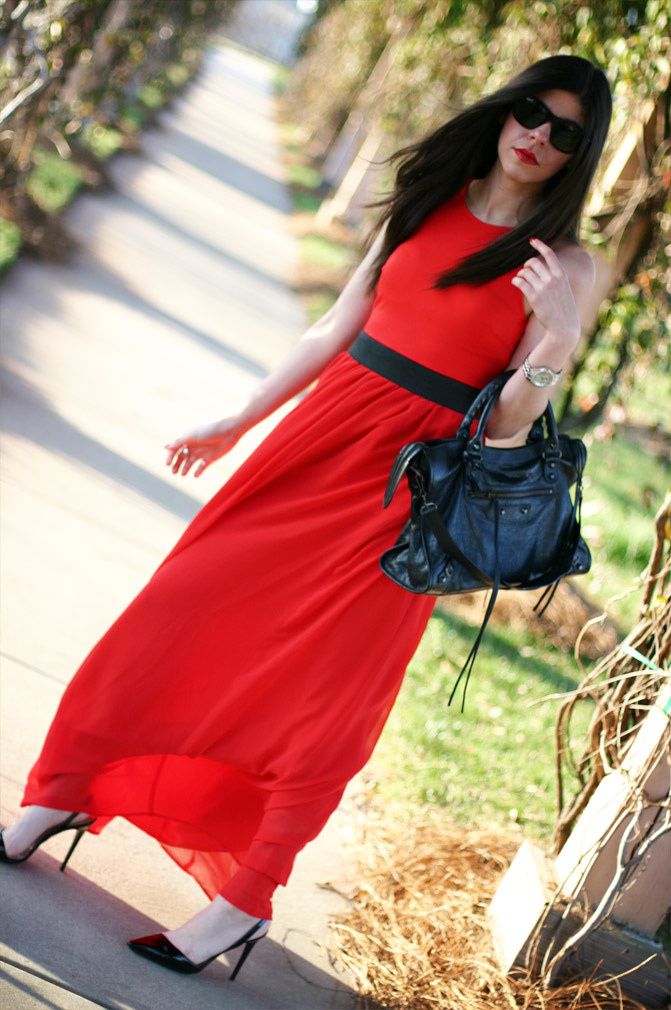 A|X Red Maxi Dress
RAY-BAN Wayfarer Sunglasses
RALPH LAUREN Watch
STELLA McCARTNEY Heels
COVERGIRL Red Lipstick
BALENCIAGA Bag

I feel fabulous in this dress. The color is flattering and the silhouette so feminine. I want to run barefoot in a field of flowers, with braids in my hair. My favorite part about being a girl, is how many styles we can choose to wear. This dress fits neatly into my feminine mode. I hope to attend a few parties this Summer in my new red dress. Of course, since the dress is the main focus of this look, I wanted the surrounding pieces to remain classic and simple. Whenever I dress this way, I can't help but think Audrey Hepburn would approve. "Less is more." She was never one for ostentatiousness. Thus, all I needed were sunglasses, black heels, a silver watch and a black bag to match.

What do you think of the way I chose to style this pretty little red maxi dress from Armani Exchange?

Follow me On...